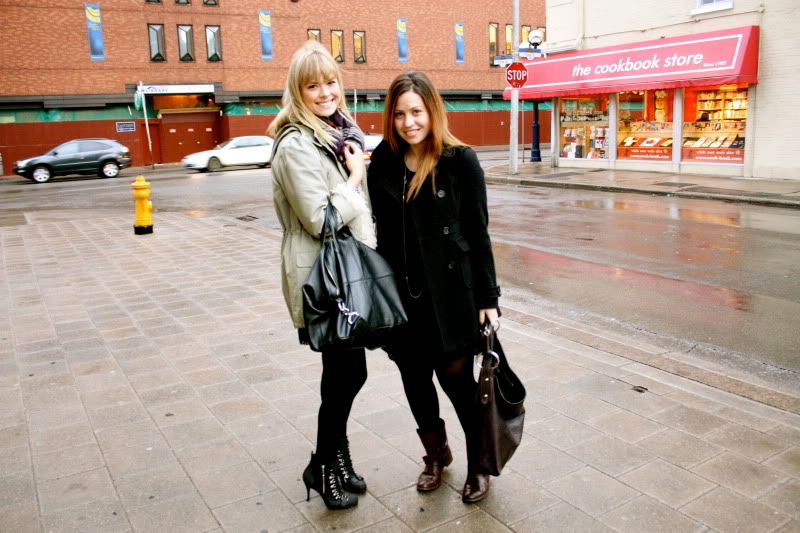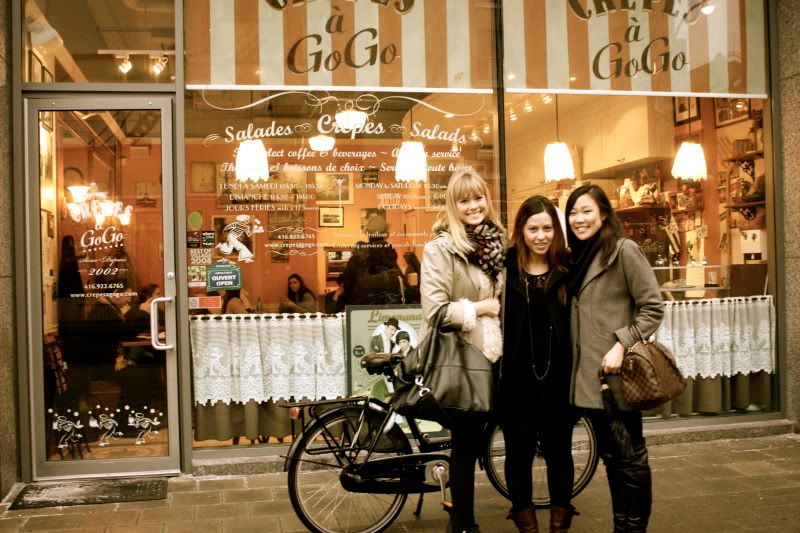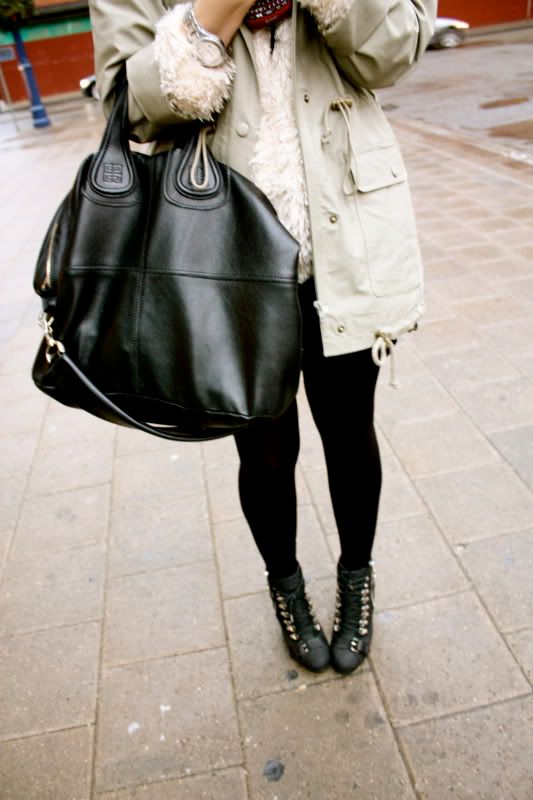 Mosha's Givenchy Nightingale.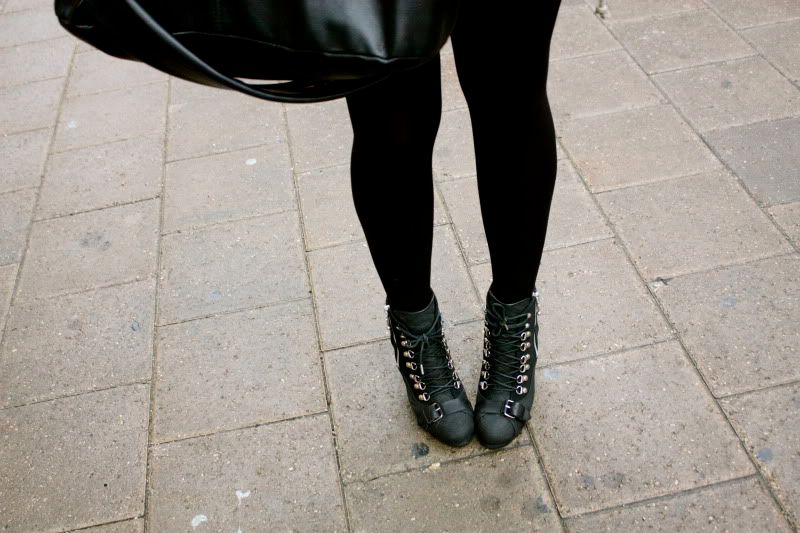 Amazing Balenciaga Navy Canvas Ankle Boots.
It's already been three years since I've known Mosha and Magdalyn and the last recollection was when we were in
Paris. (Oh how I wish I could turn back time...) I think it was by fate that we all met and became such good friends. Even though the weather today was over-cast and gloomy, it was still so exhilarating to finally be re-united and to catch up with one another. As Mosha puts it, 'it was a good cure to the hangover'. (hehe) I haven't actually seen Mags since the summer and every time I'm back home (Vancouver), she's always back in Toronto (and vice-versa). C'est la vie. We sat at Crêpe à gogo (Yonge and Yorkville) for about two hours, while completely satisfying our cravings for fabulous crepes and chatting à propos de notre vies. Afterwards, I took some photos and we headed to my second home (Aritzia). We indulged ourselves in some faire du shopping then parted ways...Me, being stoked to update le blog


- Love, S.