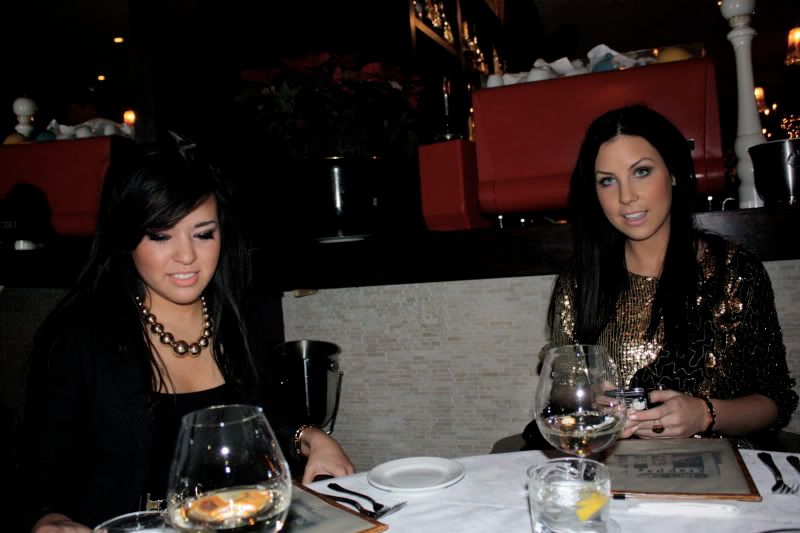 Tiffany and Georgia.
Georgia/Talar/Tiffany/Christine/Lara/Moi.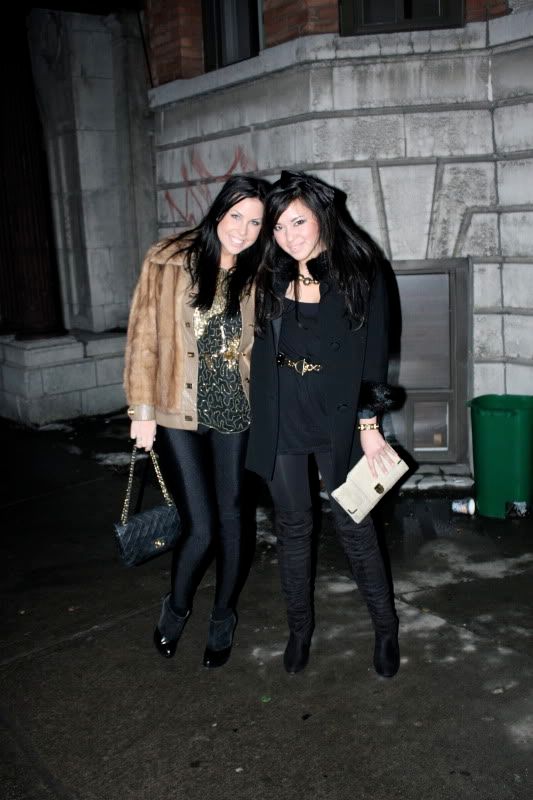 Georgia and Tiffany [Urban Outfitters blazer, Aritzia leggings, vintage jacket, snakeskin clutch and suede thigh high boots, H&M belt].

Georgia [Vintage fur jacket and top, Chanel purse, Nine West leather booties].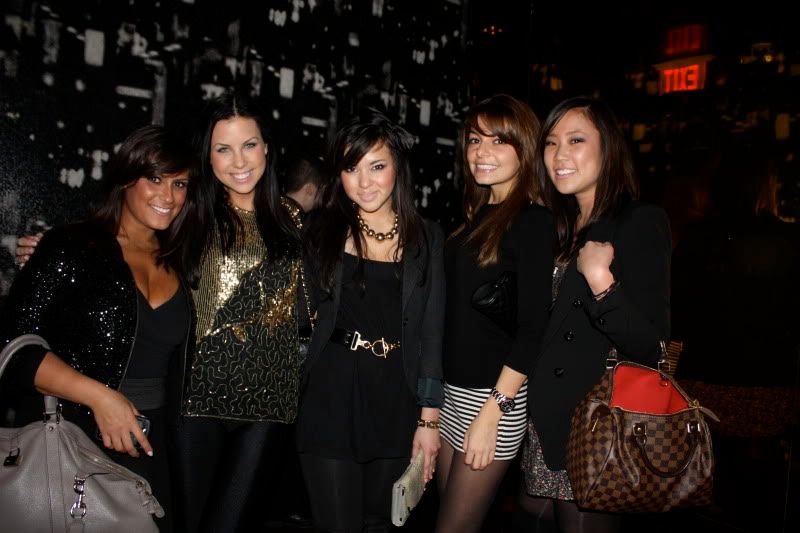 Christine [Jimmy Choo sparkly jacket w/ vintage leather purse]/Georgia/Tiffany/Lara/Moi.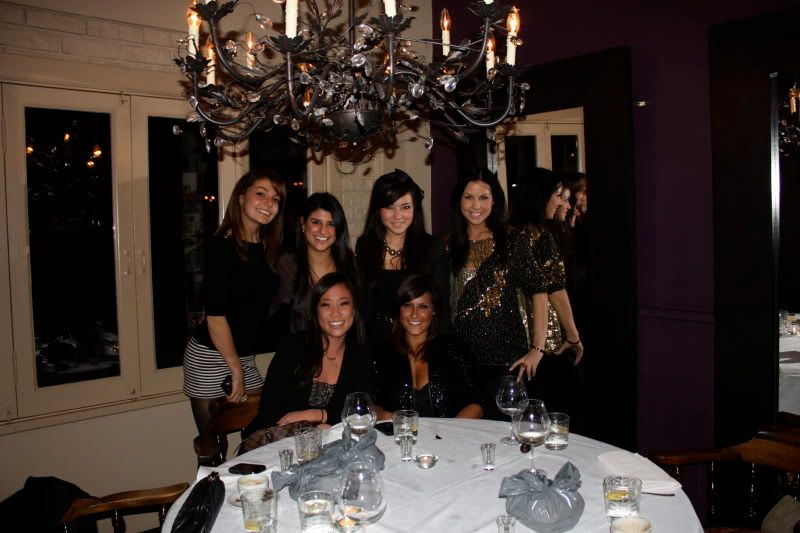 Les Filles.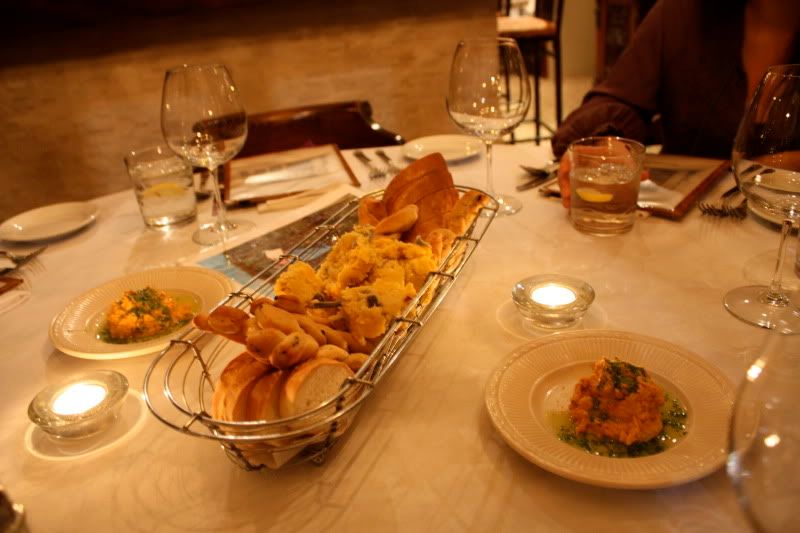 Amazing bread and hummus w/sun-dried tomatoes.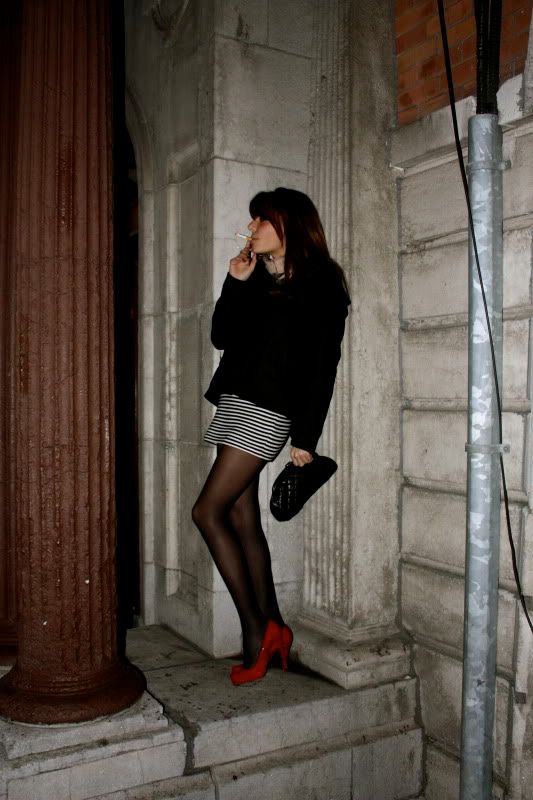 Lara [Helmut Lang Upside Down jacket, Topshop dress, Chanel clutch, Christian Louboutin patent leather heels].
Had a fabulous night out with the girls. Dinner at

Grappa

(

Ossington and Colleg

e

) then to

une

nouvelle boite

called

Dolce

on King St. It was a night filled with talks about our adventures over the holidays. Having family in

Vancouver

brought Georgia, Tiffany & moi back home, where we mostly spent our days at home, at work (

for me

) or shopping. Lara went back to visit her sister in

London

and made us really jealous when she talked about all the amazing shopping that she did at Harrods. Christine and Danah spent ten days in hot

Mexico

for the BPM fesitval, hence Kiki's sun-kissed tan. And Talar was being productive over the break by researching for her final thesis (

crazy girl!

). All in all, getting together and having a girls night out was so refreshing and it was a perfect way to start off this year!