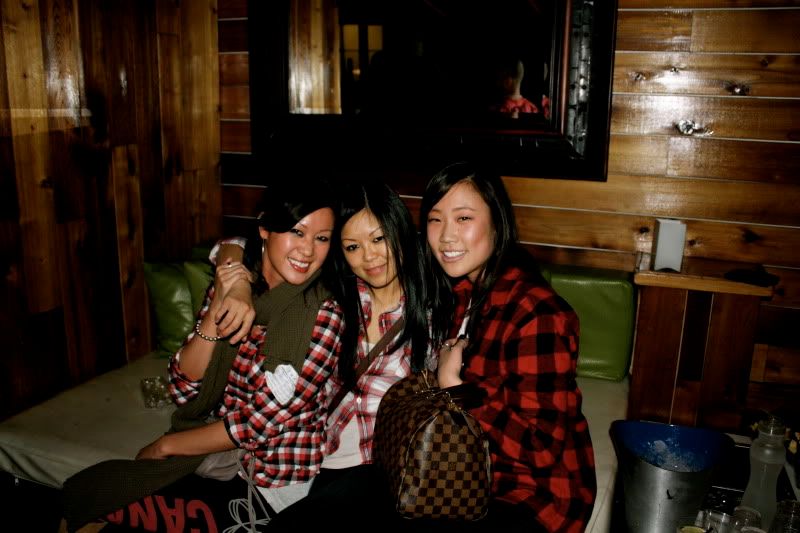 Jenny/Clara/Moi
all wearing
TNA
flannel - showing our spirit and patriotism.
Although Canada lost against the United States, we still wanted to go out and show our spirit and belief that
Canada
still had the chance of winning
GOLD
. I would need to say...(going along with Susu's comment)... Patriotism: 2 Fashion: 1 (
hehe
). Can't wait for the game tomorrow!
- Love, S.