I have an obsession...NAIL LACQUER from O.P.I.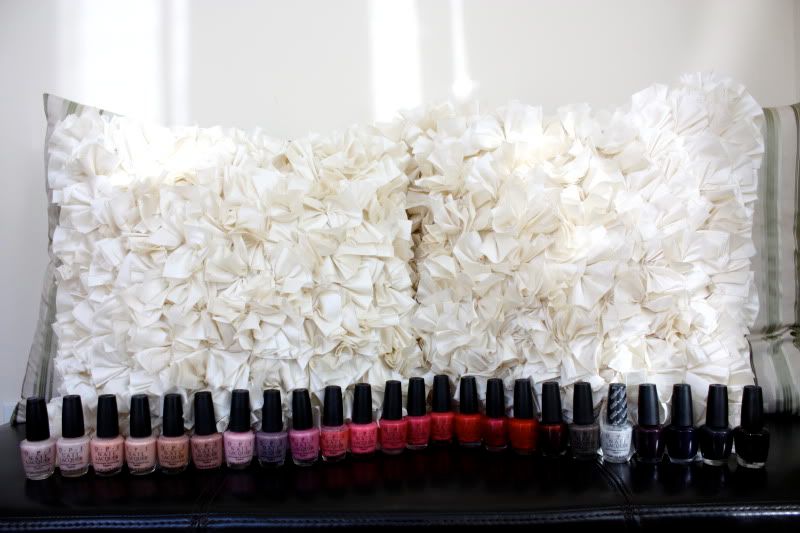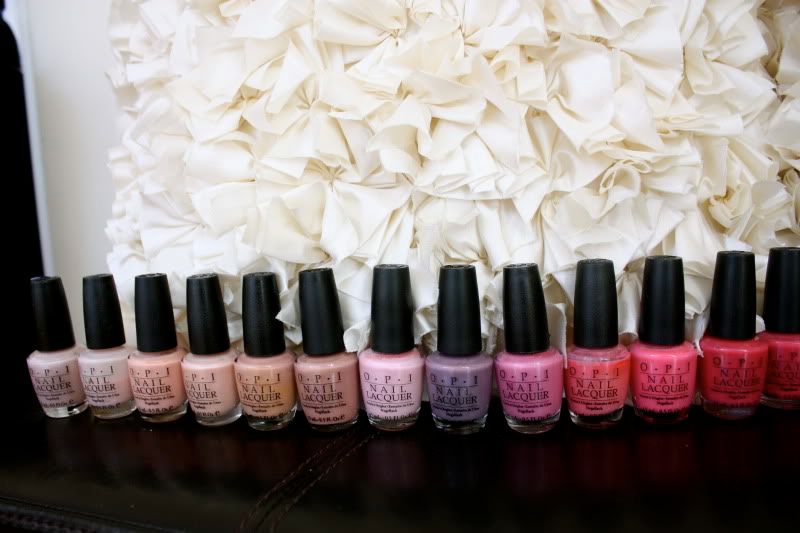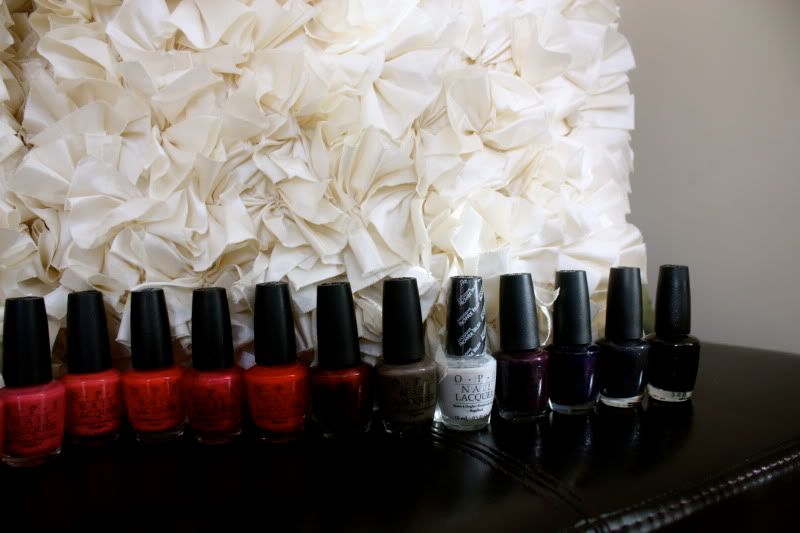 Newest: Barefoot in Barcelona and Au Natural by ESSIE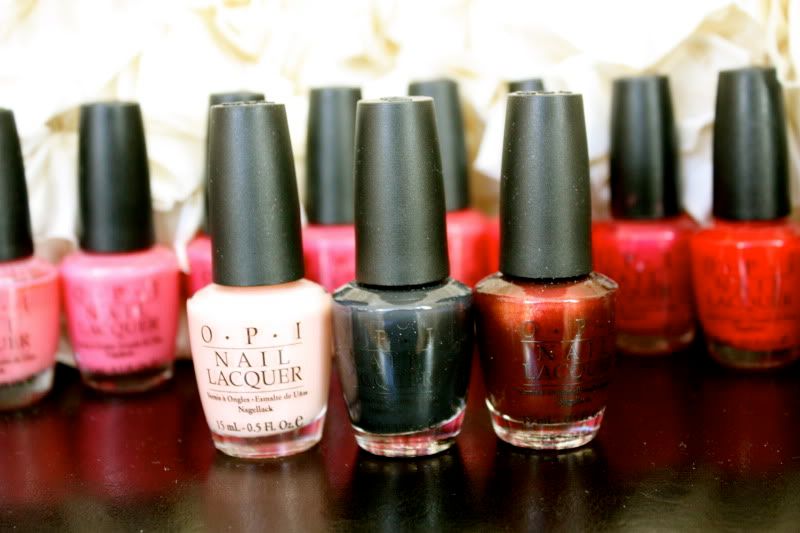 Over the Holidays:
Coney Island Cotton Candy/Suzi Skies in the Pyrenees/Romeo and Joliet
It's funny because I keep buying the same colors over and over again...
(what's wrong with me?)
haha. I'm literally obsessed and sometimes can't control myself from buying something I already have...
Maintenant,
I'm in love with light, pastel colors (like
Coney Island and Barefoot in Barcelona
) since we're moving into Spring/Summer!!
Au Natural
was my first
Essie
purchase and I'm pleasantly surprised. It's a little bit lighter than OPI thus, requiring two coats, but it's a refreshing change and it shines. I almost bought a third polish by
Chanel
Particuliere
in Chanel's Jade Collection, however, I contained myself
(haha).
If you're looking for an amazing
taupe
color, I highly recommend
Particuliere. Tendresse
and

Inattendu

are equally beautiful... You need to check it out!
Here's a picture of what
Particuliere
looks likes (
just a photo I found online
)...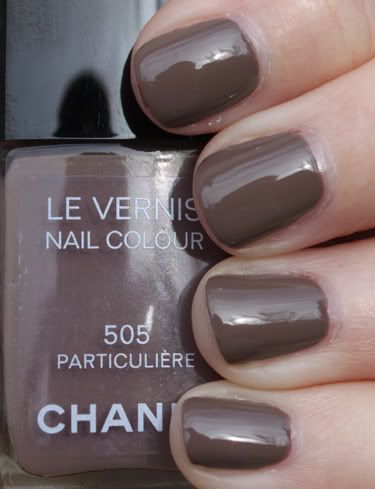 It's nice isn't it? Anyways, heading back to
Vancouver
in
a day
! I can't wait for good food and I'll be watching
Women's Hockey - Russia vs. Canada
on Feb. 13th!! I'm so stoked.
Question
pour vous,
what's
your
guilty pleasure?
- Love, S.