My sister recently went to NY for fashion week and spotted Agyness Deyn outside of the Charlotte Ronson show. She took a photo of her with my camera (!!).
Check out her blog and other NYFW pics
here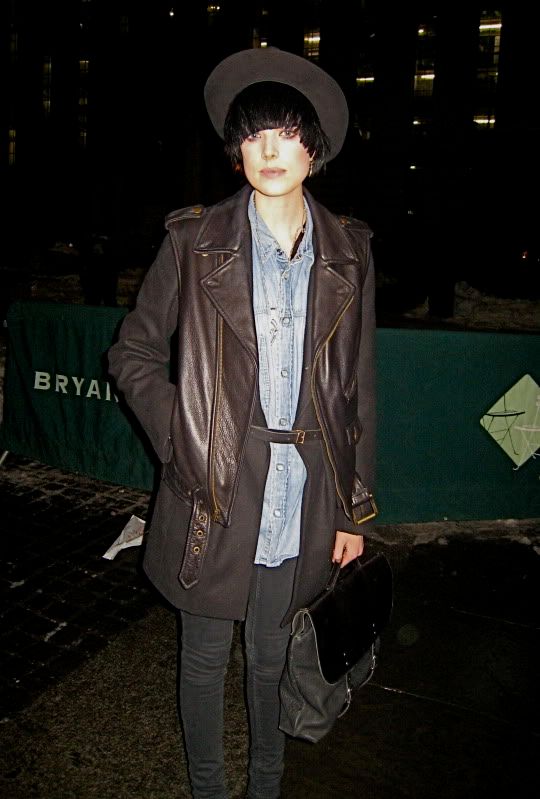 Winter is definitely over in Vancouver, and I am really excited to update my wardrobe for spring. I love this mannish look. Actually, I just have a thing for androgynous dressing in general. This could be spring-ified with a longer blouse dress, a (sleeveless) belted cardigan instead of a coat, and some short boots.
Or maybe I could go all out and wear my short, fringed black bob wig..........
Love, susu