Courtney is wearing J Brand jeans with a Talula sweater and Mackage (Ellie) leather jacket, Ferragamo sunglasses, H&M shoes.

Courtney's Alexander Wang coco duffel leather purse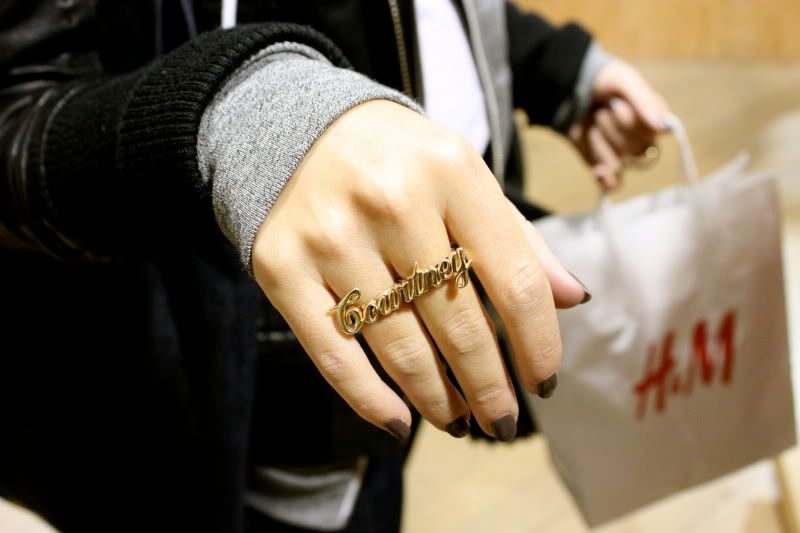 A lovely customized ring.




All you need is a great pair of
sunglasses
and a fabulous
purse
then your outfit is complete. Courtney
toujours
styles herself so effortlessly... She makes every girl
envious
of her! Especially with her fabulous hair
rouge
! We had an amazing time doing some
faire du shopping
and we inevitably left the stores with our
hands full.
I bought a great pair of flat ankle boots from
urban outfitters
and Courtney and I both left H&M with the same strapless denim dress (
It was too cheap to leave behind!! haha
I'll take pictures of it later...).
All this warm weather has got me nostalgic about the summer and I
can't wait
NEED
a vacation
immédiatement
!
- Love, S.