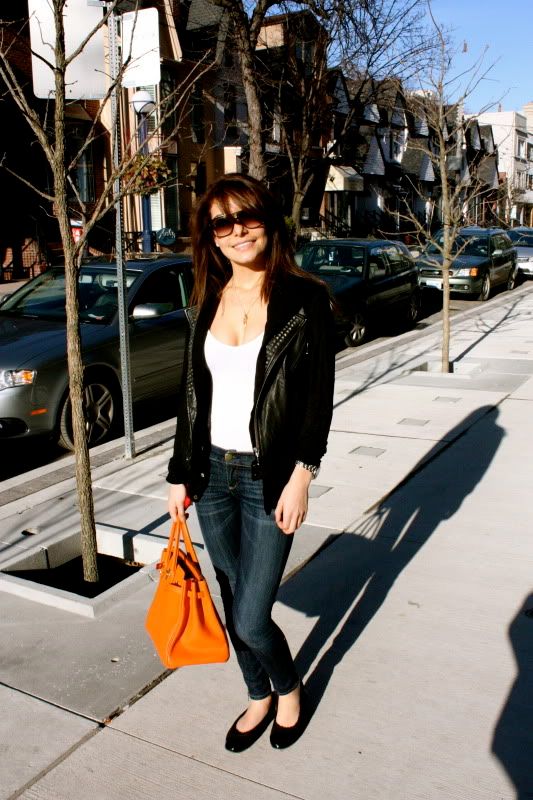 Lara wearing a TopShop leather vest with Current/Elliott jeans and Lanvin flats.
Hermès Birkin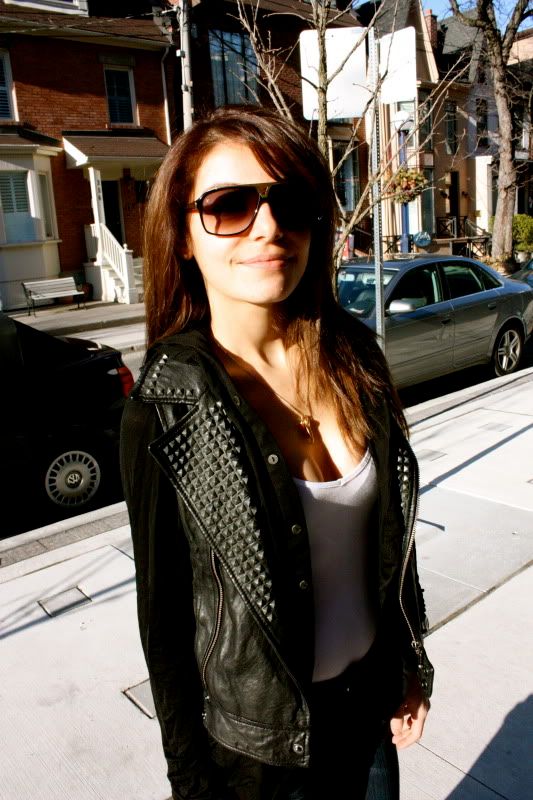 Loving les lunettes: Louis Vuitton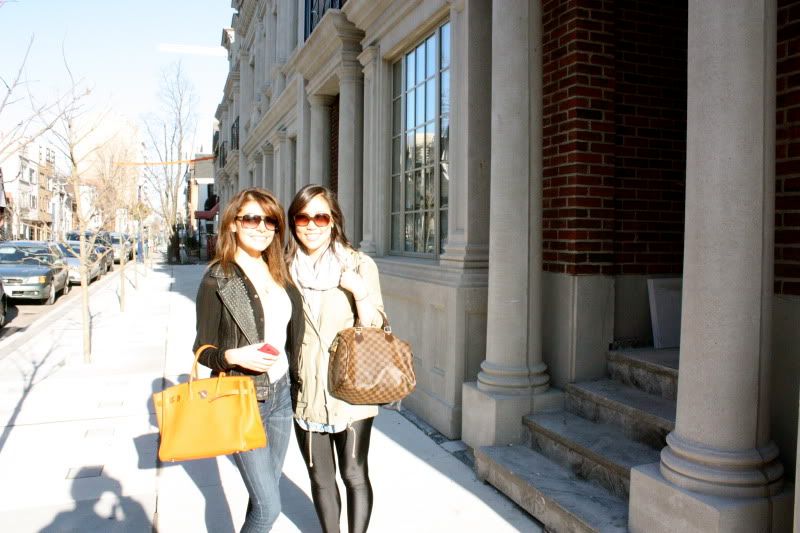 Lara et moi

(using my Speedy to death...)






We spent Wednesday afternoon roaming around Yorkville and I was surprised to find all these cute
petits
shops in the alleyways and behind the main street. One day I just want to go on a walking
escapade
and see where I end up. I especially like doing this down
Queen St.
towards
Ossington
and stopping by this amazing Vietnamese (
pho)
restaurant!! If you don't know what I'm talking about, you're missing out... Another area where my adventures take place is through
Kensington Market,
going through the button and fur shops, then ending in
China Town
(
hehe
). I can't wait till April when I'll actually be free to do
everything...