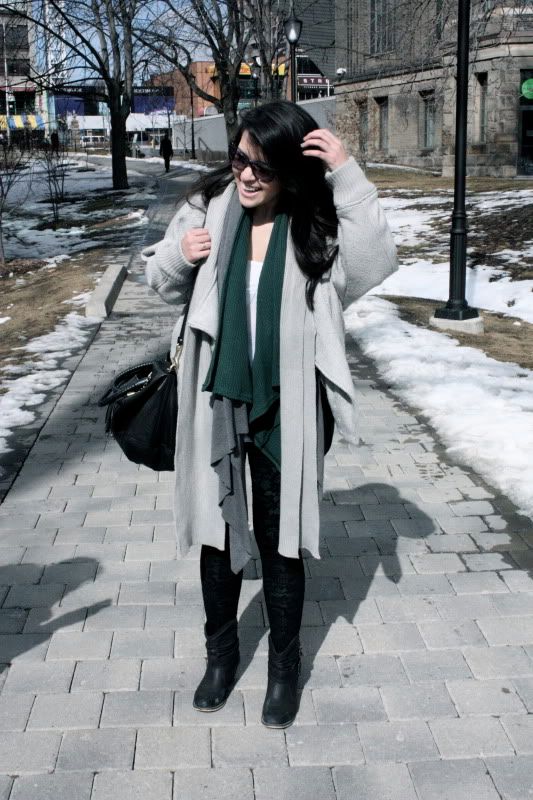 Tiffany wearing a Covet jacket layered with a Wilfred satin crepe blazer, green vest (aberdeen) and a Cole Haan leather purse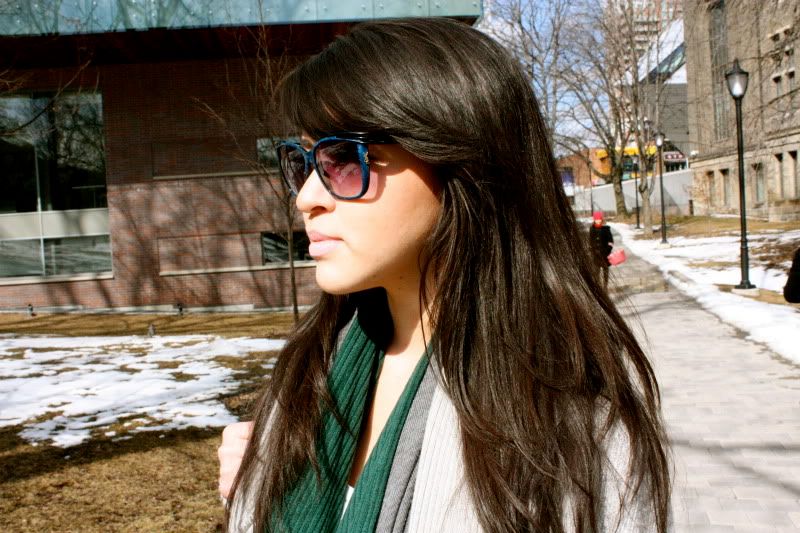 Vintage YSL sunglasses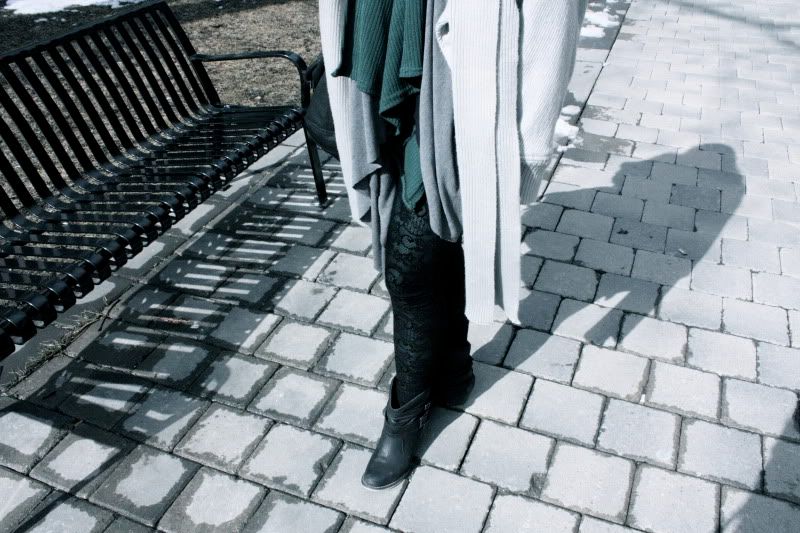 Talula lace tights over a pair of green tights and boots from a random store in Metrotown (Vancouver).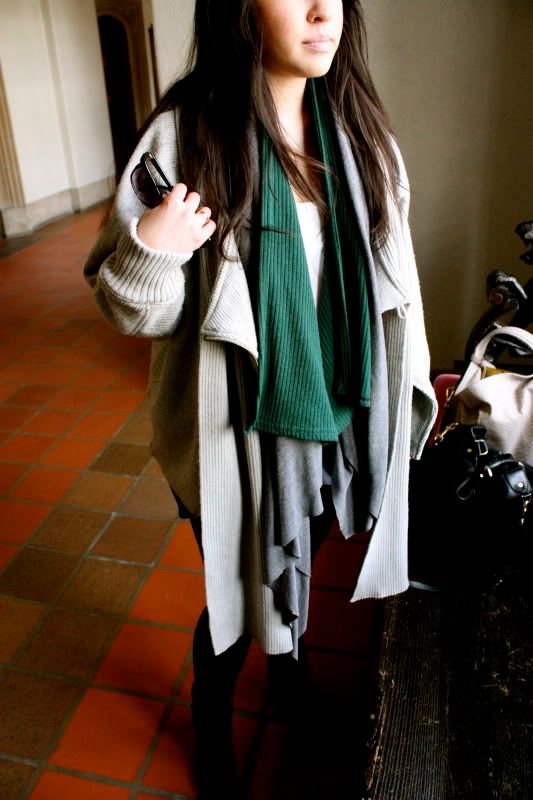 Layering perfection.
Outside of University College
The last few days in
Toronto
have been beautiful and it's got me nostalgically thinking about
Fall 09
. I've really grown an appreciation for the
four seasons
and how we're even lucky to go through it all! It not only gives me an excuse to purchase a new wardrobe (
to cater to the weather
), but it allows me to have fun with my clothes - layering, putting pieces together that normally wouldn't match. All in all, I would need to say that I do have an
obsession
with layering, to the point where it seems that i gained 10 pounds (
haha
). Tiff's effortlessness says it all... The layering, the matching with the tights and sunglasses...
C'est Parfait! Je l'aime.