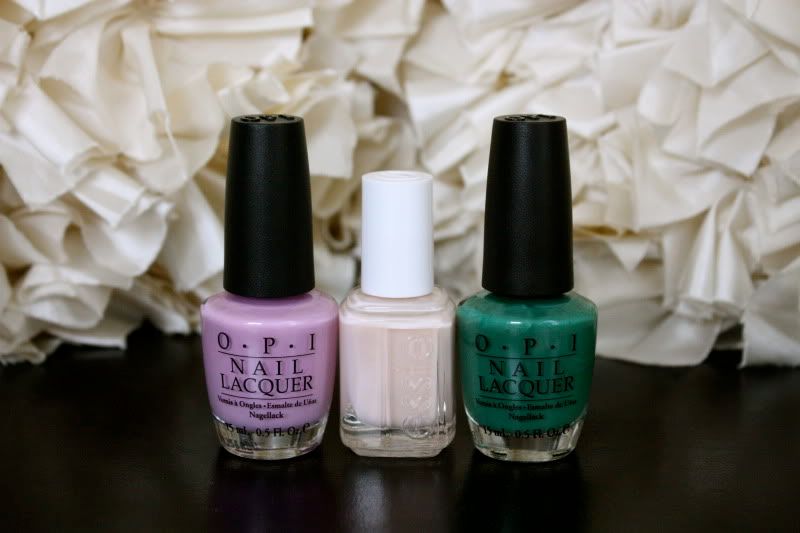 Lucky Lucky Lavender / Sheer Bliss by Essie / Jade is the New Black
Ma pensée:
I apologize for not being able to update as much as I would have liked too...
L'école
is killing me right
now
. My sister bought/received some new nail polish perfect for the
summer
! Too bad the weather in Toronto
SUCKS!
. I feel like we had a glimpse of
summer
then it went right back to winter all over again...I have this horrible cough
(that won't go away)
and I'm getting super anxious for
school
to be finish (
less than a week and I'm done undergrad for life
)! My plans for
le mois de Mai
...Korea-Japan-HongKong =
La liberté
. My next purchase...a
50mm
Canon Portrait Lens!!!! Anyways,
back to reality
pour moi.
- Love, S.