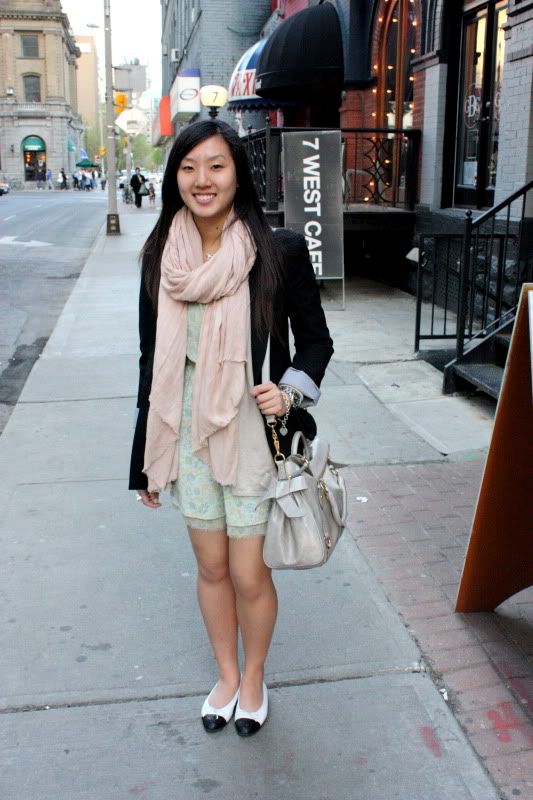 Linda is wearing a Wilfred Little Moon floral dress, Zara boyfriend blazer, Wilfred cashmere scarf.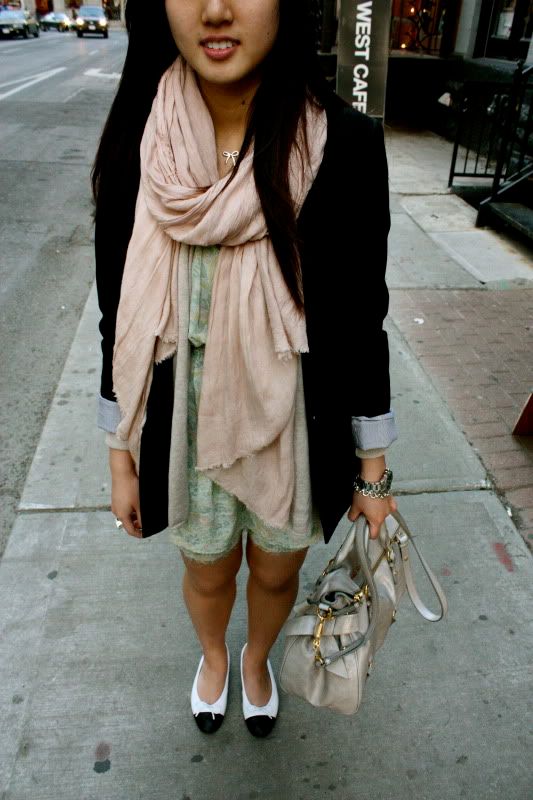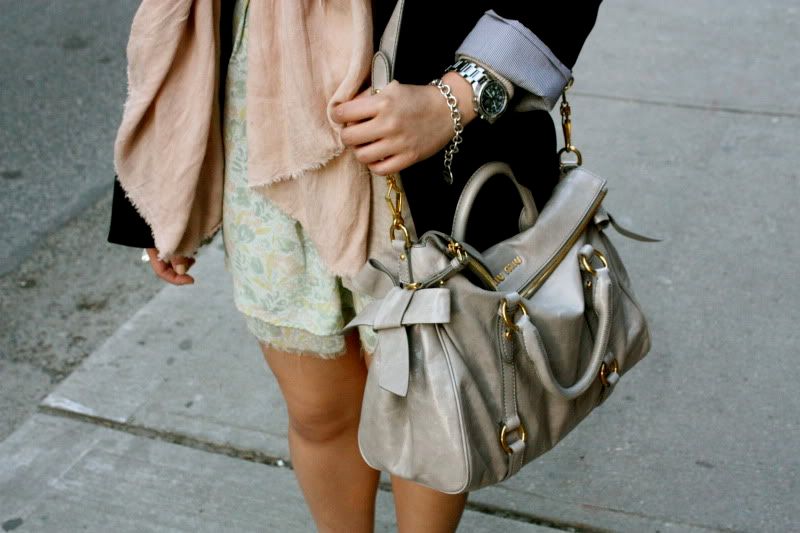 Linda's beautiful Miu Miu Bow Satchel.

Classic Chanel Flats.

Romantic Colors.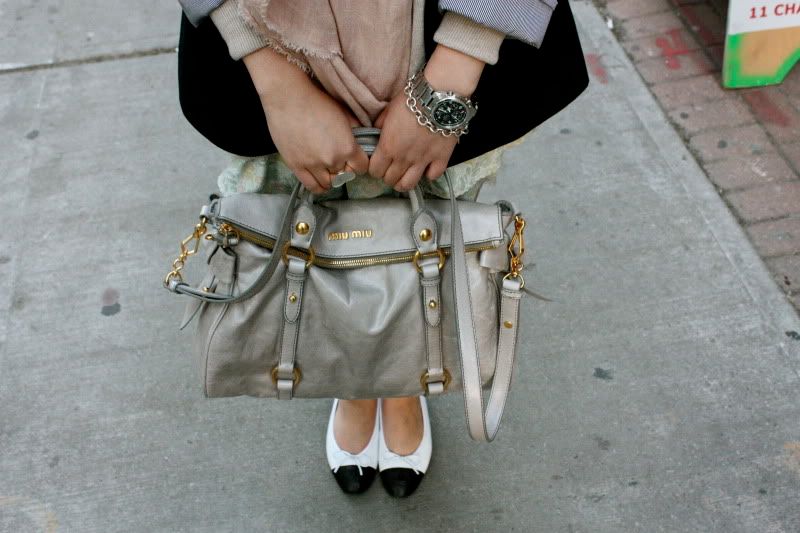 Simplicity. It's all about your great statement piece in your wardrobe. Here, Linda's statement piece is the Wilfred Little Moon floral-silk dress. Her accessories - scarf, purse and flats compliment her tenue - c'est très chic. I'm still very obsessed with the Miu Miu Bow Satchel. I wish they sold more Miu Miu in North America... Anyways, this post has been a very quick one - need to get ready for le travail.
- Love, S.