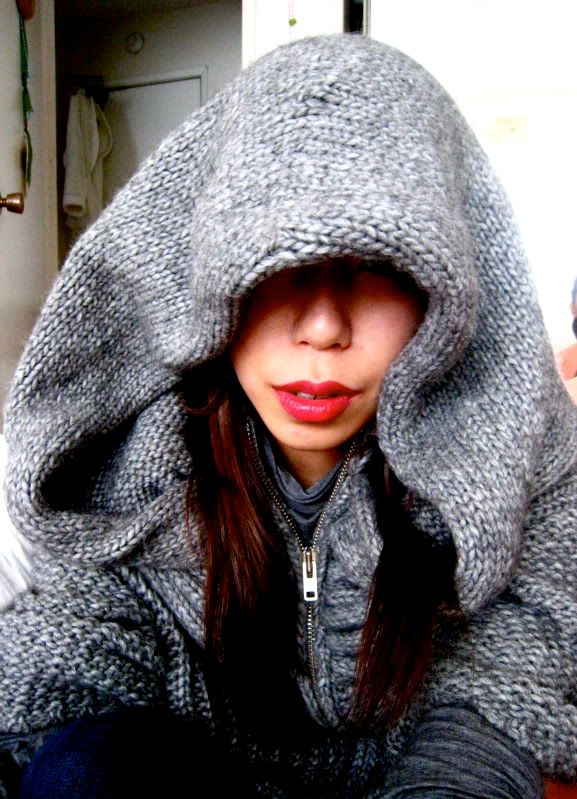 The air is warming up and the store fronts are getting
really
floral - must mean that spring has settled in and summer is just around the corner!
...but this is not a spring/summer post.
This super mild winter we've had meant that I couldn't wear much of what I'd anticipated, including this fabulous hooded sweater coat I purchased at Stefanel in Florence. It's miles and miles of knit, goes down to the knee, has short sleeves and hidden pockets.
Here is a pic of when my friend Sua and I were playing with lipstain on a regular afternoon:
Now that's done. Spring and summer fashion from now on! Peaches, nudes, creams, and florals for everyone! Hurrah!
Did I mention that I have a final exam tomorrow morning? Either I really hate school or I really love Serina.
Love, Susu