In no particular order, just a mélange of what happened throughout le week-end!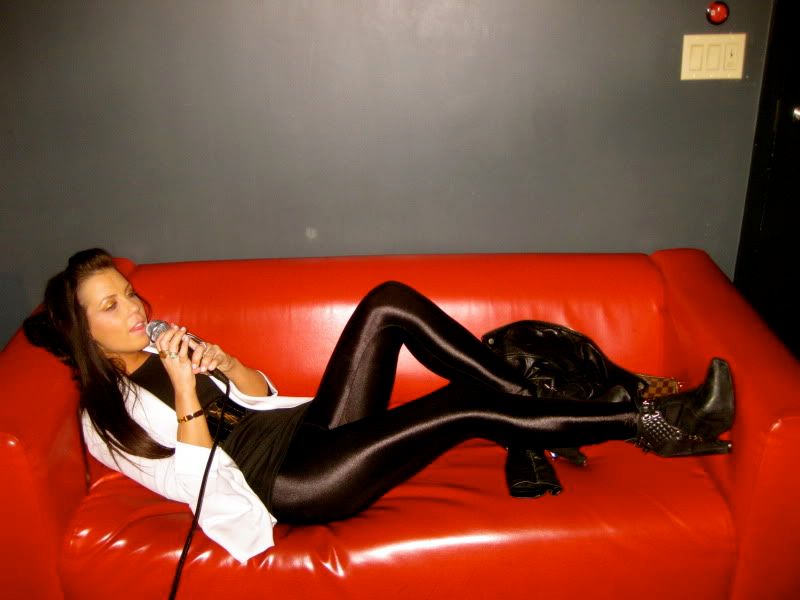 Georgia in her element - Karaoke - her new found love.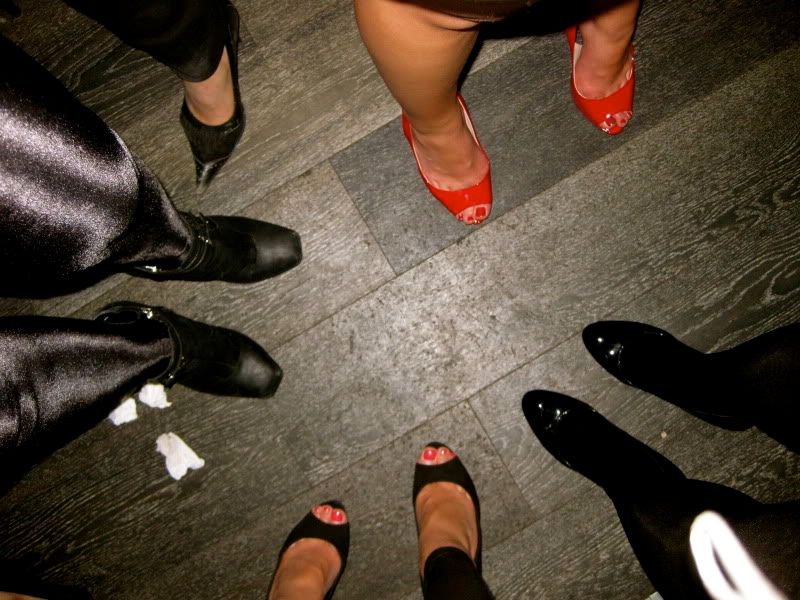 Shoes or Bags? - always the question of the day...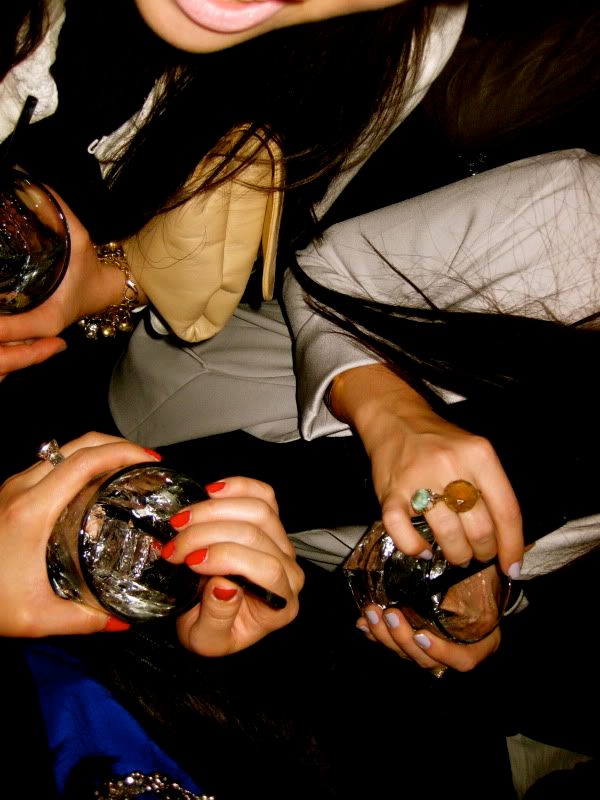 The joys of being une fille.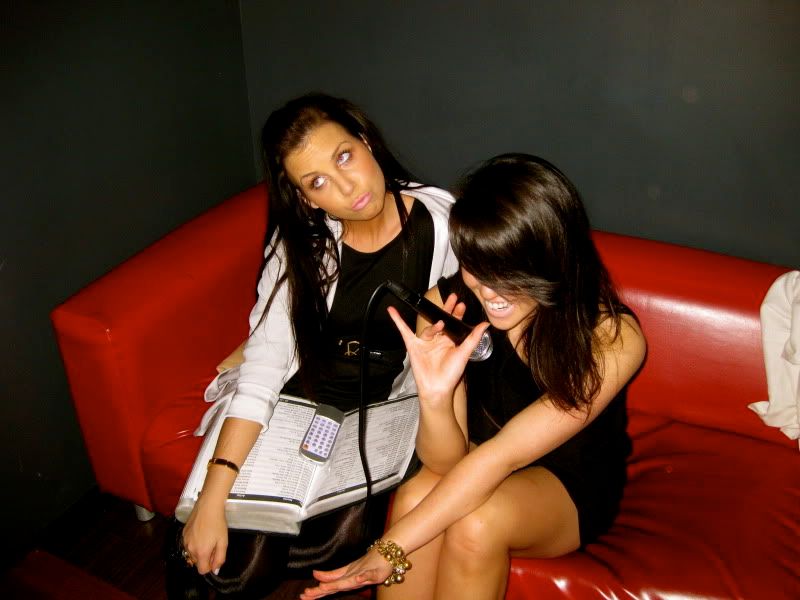 I think everyone (once in their life-time) has always dreamed of becoming a singer.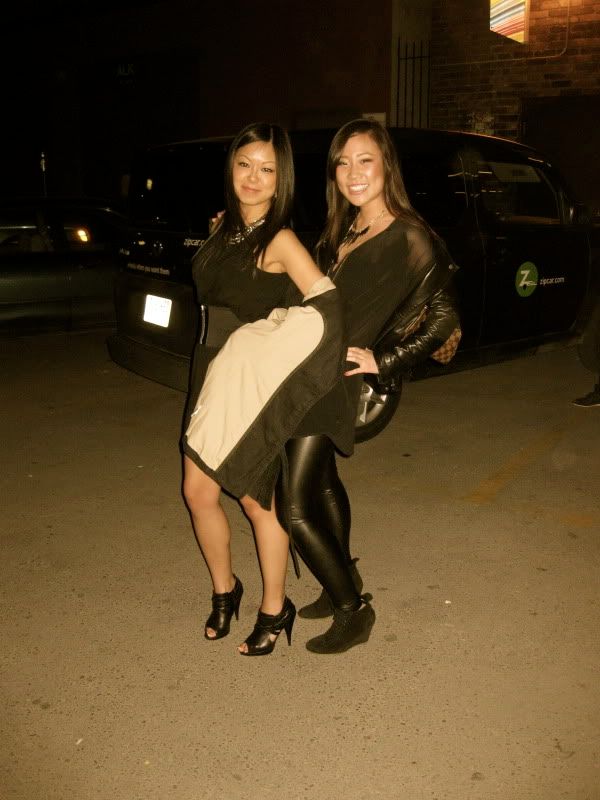 Clara et moi doing the drunk pose (haha).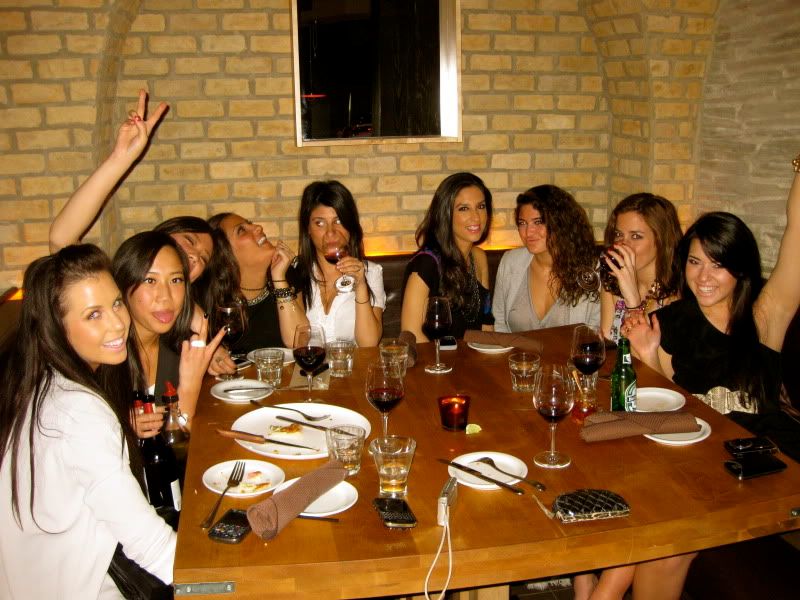 Mes Amis!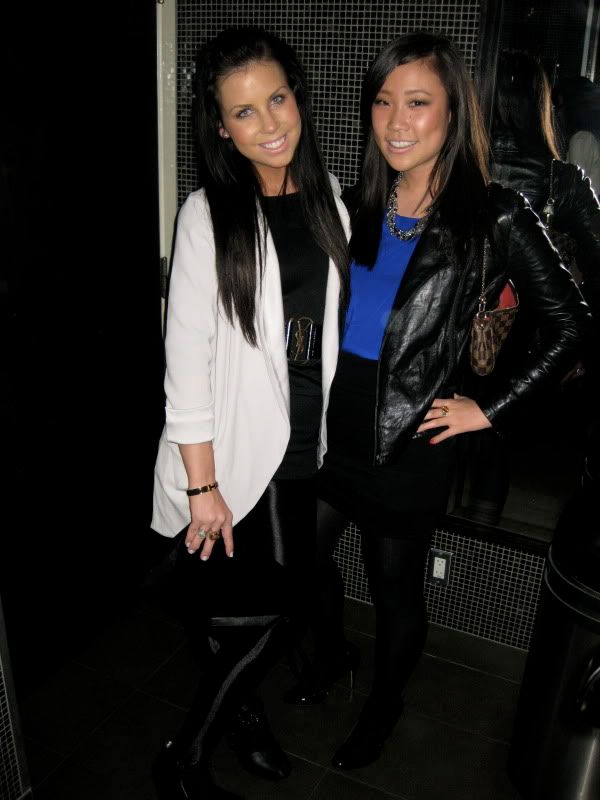 Georgia [Grey Wilfred satin crepe blazer and YSL belt]/Me [Forever 21 silk top, Talula high-waisted skirt and Wilfred leather jacket].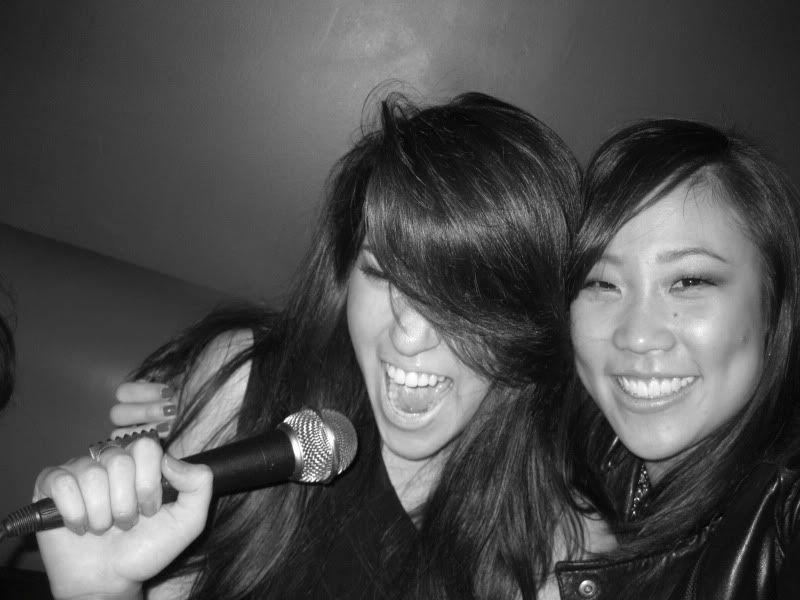 Tiffany et Moi singing either Backstreet Boys or N'sync =)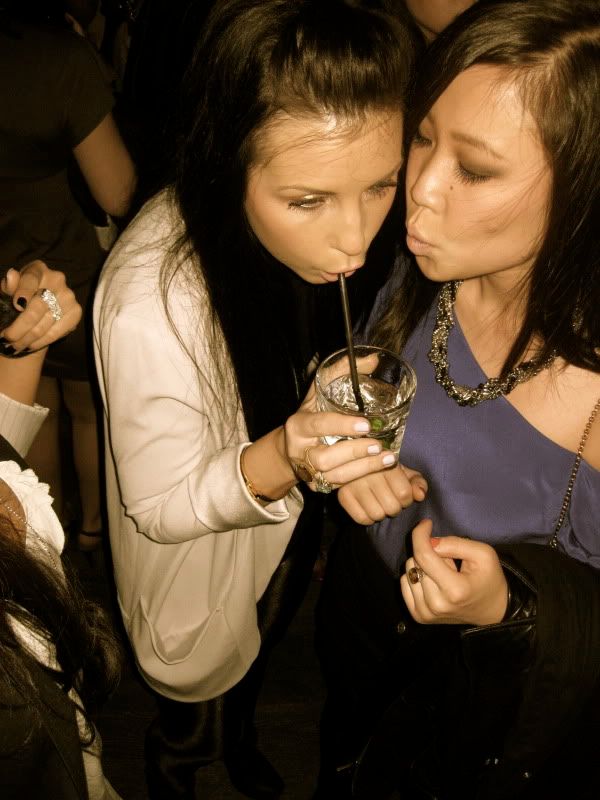 Georiga et Moi - accessories make the outfit.


Christine with her BCBG wedged (horse-hair) heels and a back-less shirt with a twist.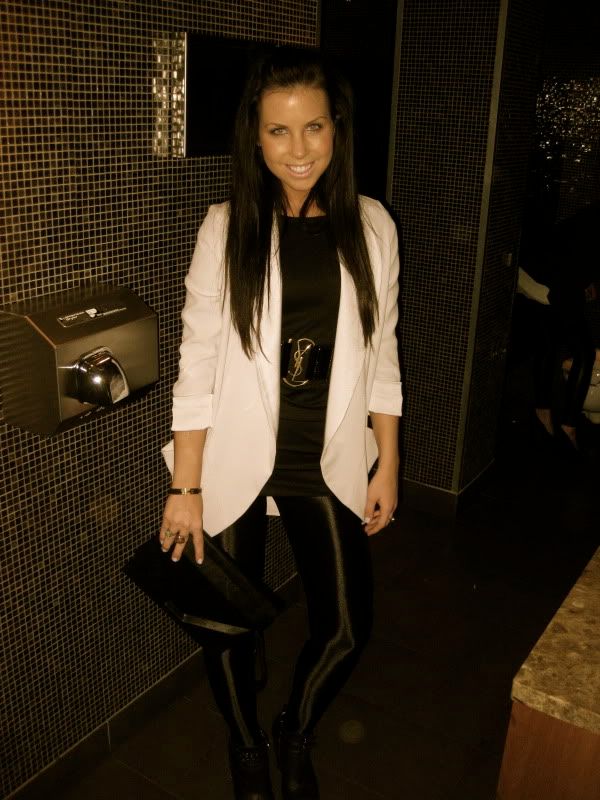 Georgia's amazing Herve Leger clutch (from NY obviously).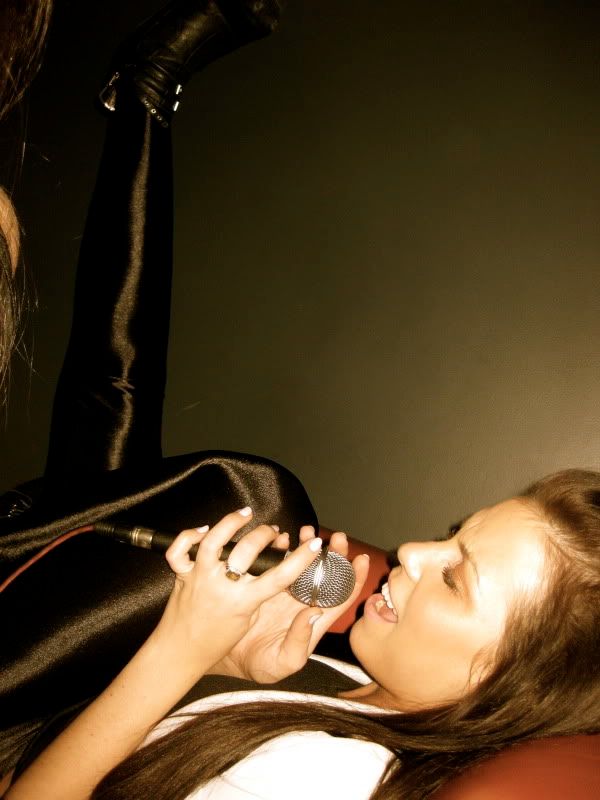 Total Satisfaction.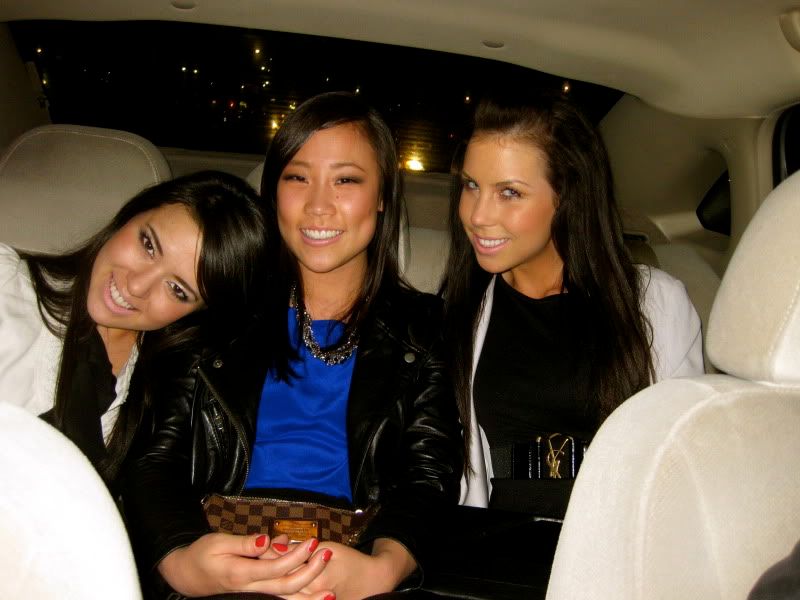 Tiffany/Moi/Georgia in le cab...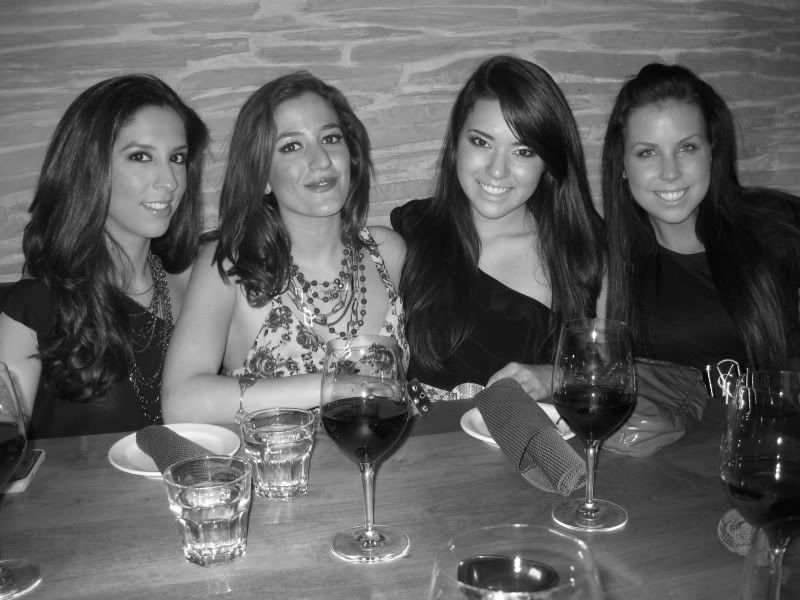 Danah/Laila/Tiffany/Georgia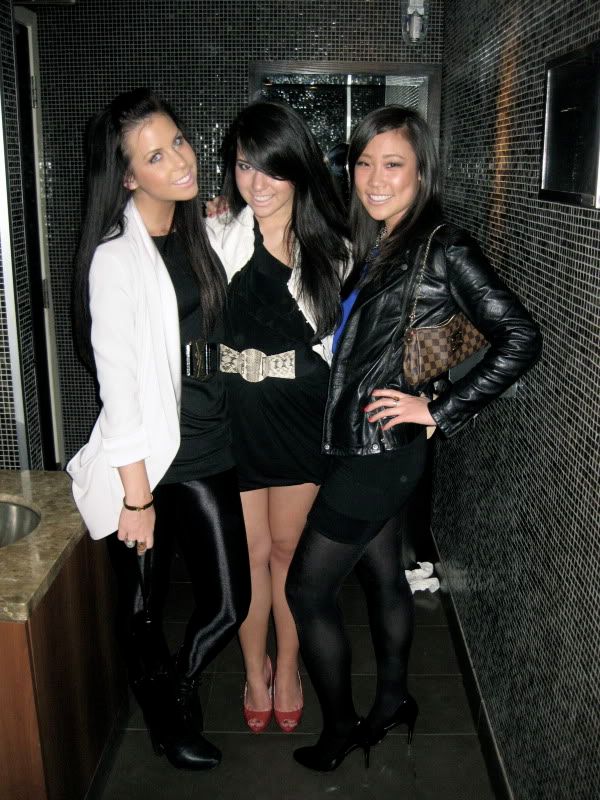 I don't know why we end up in the washroom taking pictures...?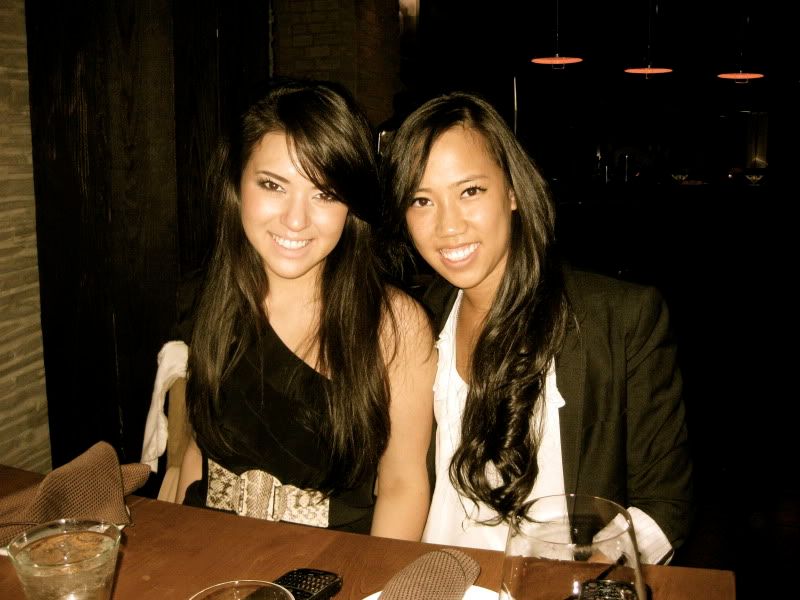 Tiffany/Esther - jealous of long hair!

After being
MIA
for about a month, I thought it was finally time to go out and
relax
. That's exactly what I did this past weekend. My younger sister is in town for a week and a half and I decided to show her around Toronto...We went to
Ciao Wine Bar (Yorkville)
for dinner/drinks and then to
Nyood (College & Dovercourt)
to dance. Afterwards, we were craving some
asian inspiration
and ended up at
Bar + (Yonge and Gerrard)
to sing our hearts away...
The picture with Clara was taken the night before in front of Hyde (on King)
. Anyways, it was a
night
of adventure and a great way to start off
le printemps
!
ps
. Only
26 jours
till I leave for
ASIA
.
OH, and these pictures were
unfortunately
taken with my digital camera. My
dslr
was abandoned at
ma maison
...Maybe next time I'll be more
daring
to take it out with me
(hehe)
.
Regardless, I hope you enjoyed
les photos
.
- Love, S.