Georgia's Chanel caviar large shopper tote.

Clockwise starting from the top: Gum, Gucci sunglasses, Chanel bronzer, YSL Nude Beige Lipstick, Lipstick Pen, Rocky Mountain rice crispy square, Bejeweled Blackberry, LV wallet, Rumeur perfume, iPod Touch and ciggsies.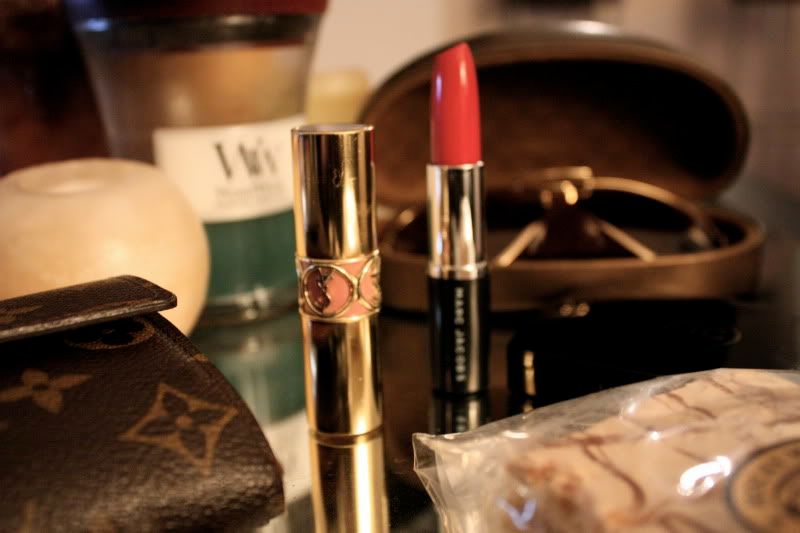 YSL lipstick and a lipstick pen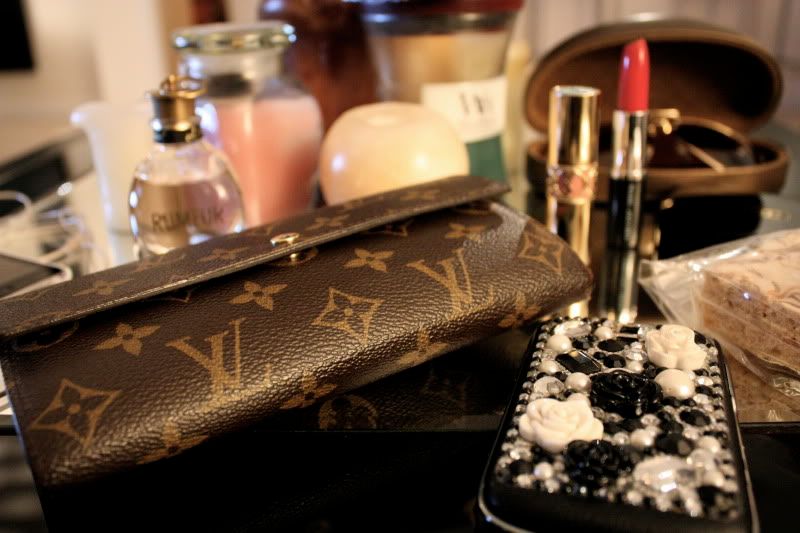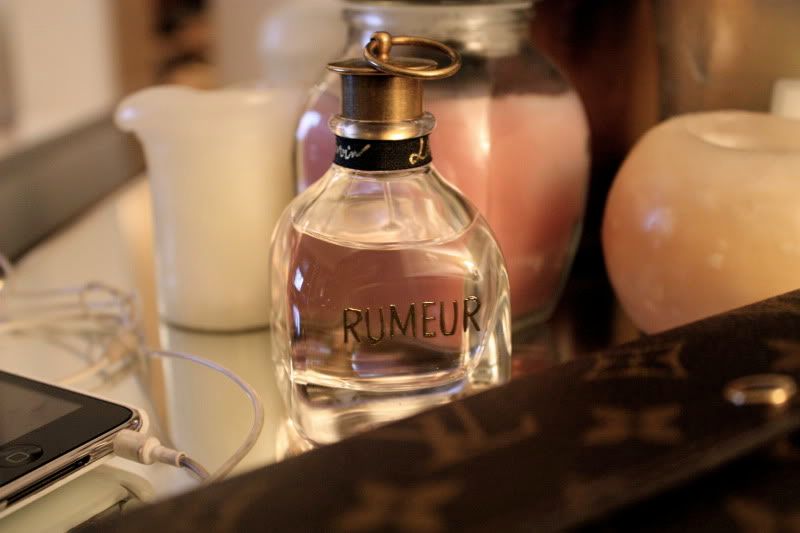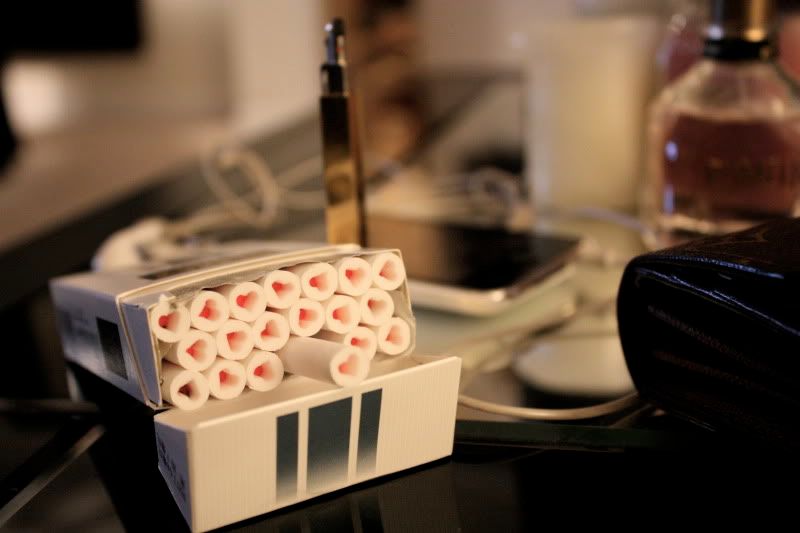 Heart cigs

I'm so
fascinated
when I'm exposed to someone else's purse. The belongings inside and the purse itself defines who you are and your character - what you value, what you
must have
, your personality etc. While I was taking
les photos
of Georgia's purse (and everything that was in it at the time)... She stopped me and said she
always
carried a
pen
with her. I feel like a pen is over-looked and under valued sometimes. It's an object that we actually take for granted - you can do wonders with a pen... no?
(haha)
. What do you think? Can you live with or without a pen? What's the number one thing you can't leave out of your purse (besides the usual - cosmetics, phone and wallet)? For me, I would need to say my planner.
- Love, S.