S. is wearing: floral headband (LDS), jersey cropped tee (Korea), floral shorts (Wilfred)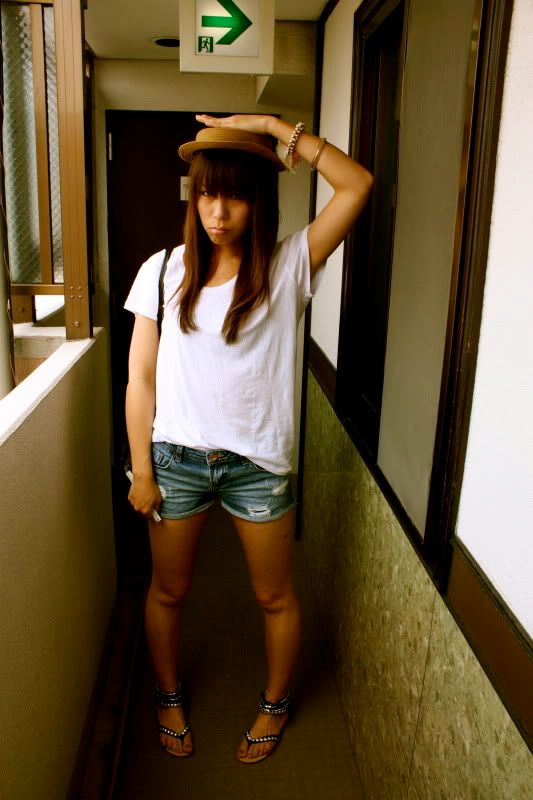 Clip-on straw hat

(LDS)

, plain white tee

(H&M)

, distressed denim shorts

(ZARA)



S. fell in love with the streets and alleys of

Daikanyama-cho.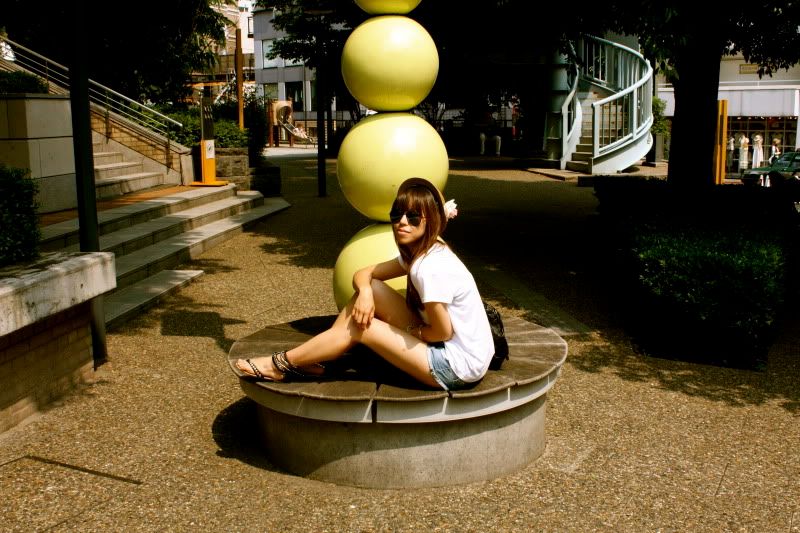 And I was more than happy to comply with Serina's photographic demands!
Today was spent partly in Daikanyama as well as Ikebukuro and Shibuya. Our purpose in Ikebukuro? I'll let Serina cover that in her next post :) Stay tuned for that!
If ever you are in Tokyo, be sure to stop by Daikanyama if the hustle of Tokyo becomes a little stressful. It's the perfect way to unwind and enjoy a cup of tea at a cafe on a (key word!) quiet street. It's definitely one of the most charming areas I've been to!
I am not ready to leave Tokyo but my bank account sure is. Tokyo has been good to me and I'm definitely going to miss dressing up everyday and being surrounded by ingenuity.
Jaa ne, Susu