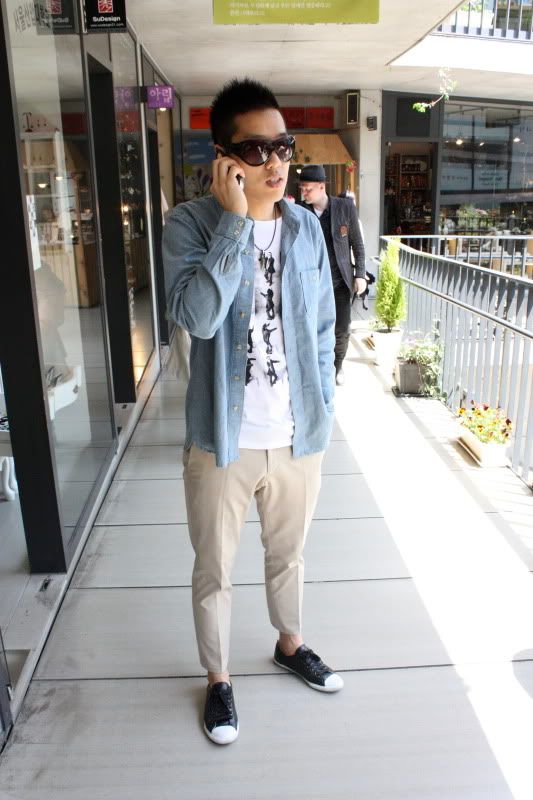 James is wearing an Urban Outfitters button-up, Aland tee and beige cut-off pants, Diesel sunglasses.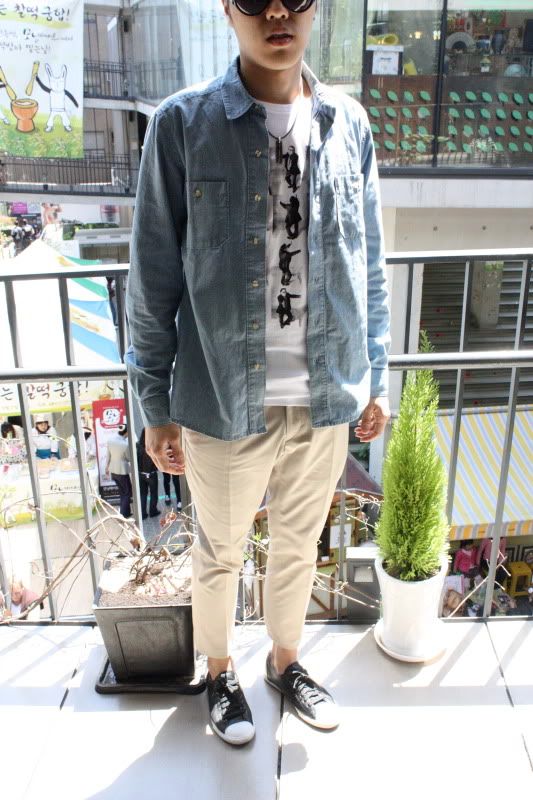 Aldo leather sneakers.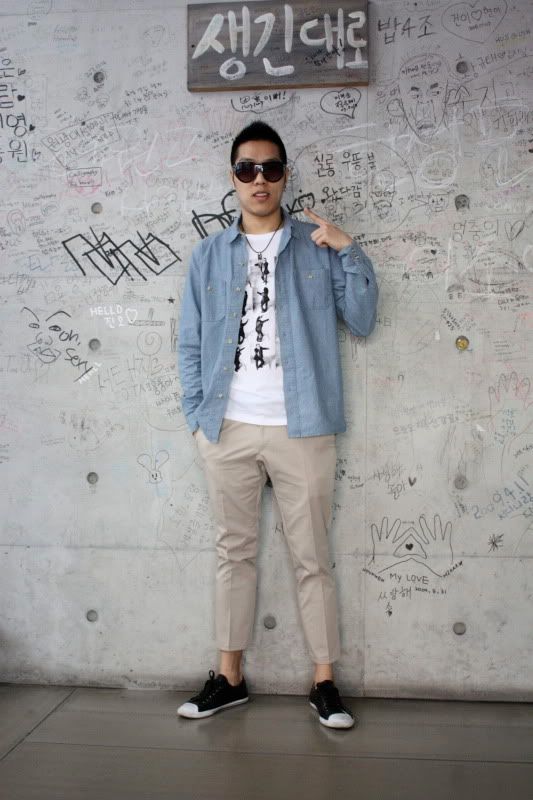 Translation: The Way I Am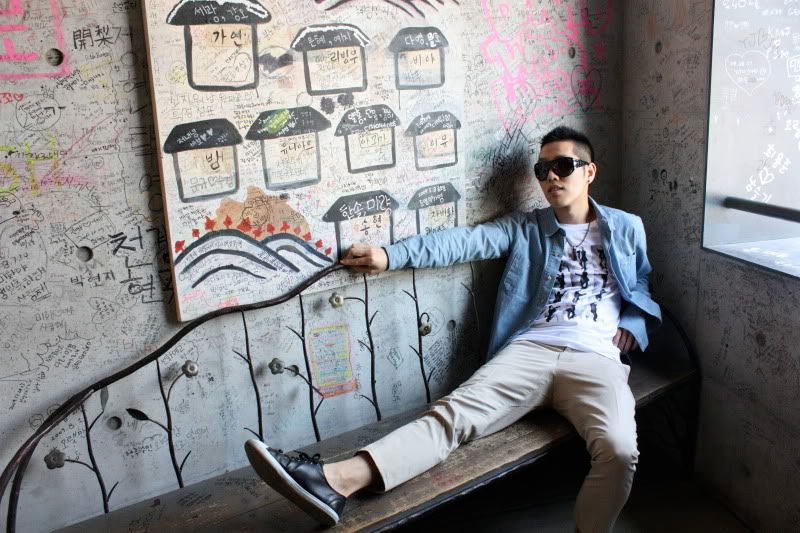 I made James pose like a model haha.

Surprisingly, it's really hard to find good shopping for
les hommes
in Korea. However, we came across this amazing store (for men and women) in
Myeong Dong
called
ALAND
and I instantly
fell in love
- you would like it
anonymous
. =) This retail store is pretty interesting because it has
four
levels. The top floor is filled with vintage clothes - wild prints, lace, shoulder pads, uniforms - perfect to grab a halloween costume in five minutes. It also carries funky accessories - glasses from the '80s, huge clip-on earrings, colorful bangles, everything be-jeweled. The next floor down has contemporary, everyday,
prêt-à-porter
type of clothes - mixed in with cool stationary and furniture. Then the main level (
ma favorite
) is where we found the
perfect
beige cut-off pants & cool graphic tee. They carry the more high-end designer wear - mostly
fashion forward
and trendy. I was inspired and bought a tan colored pant as well -
it looks great with denim!!
. The basement is filled with the casual basics and
one-of-a-kind
leather boots, heels, flats etc. To go through each floor and to look through everything took a little bit over an hour. It's retail
heaven
- It's affordable and caters to all types of styles - The best-kept secret of Korea!
- Love, S.