Susu is wearing a Zara fitted blazer with a TNA tank and Citizen jeggings.

Sneakers: Converse.

S is wearing a Wilfred leather jacket, TBabaton sheer tee over a TBabaton floral tank, JBrand military pants and TOMS shoes.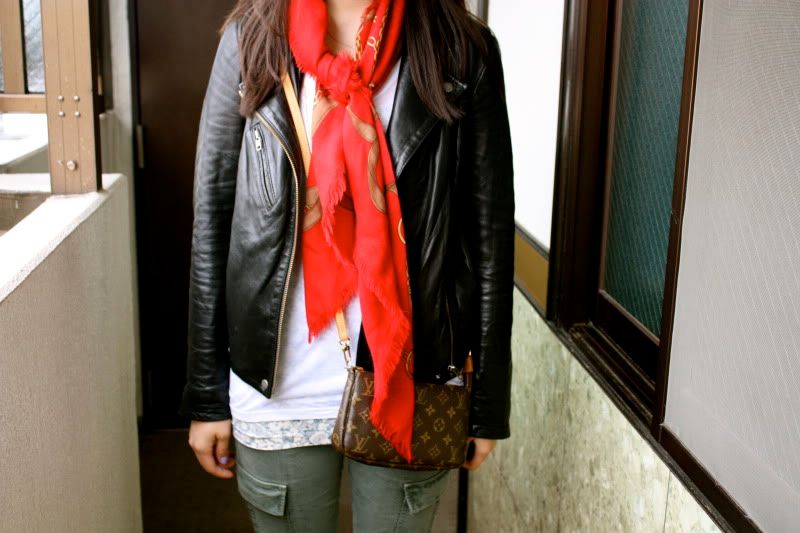 Scarf: Ralph Lauren; Louis Vuitton Mini Pochette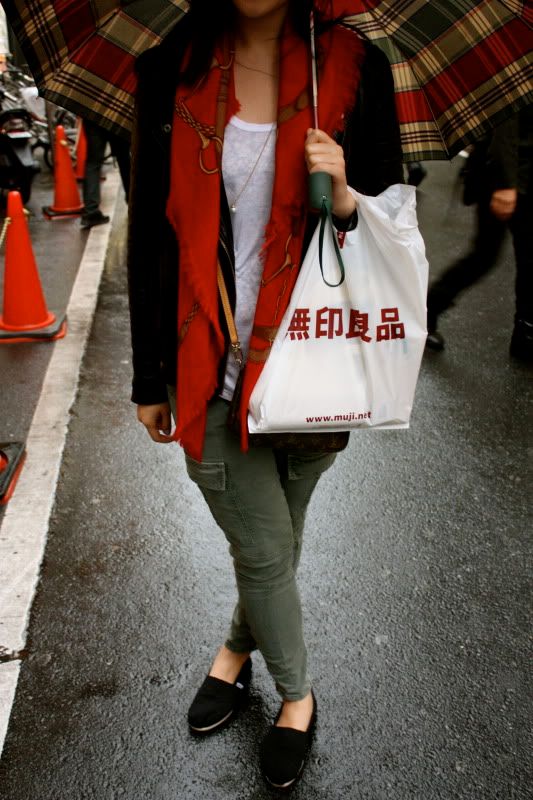 It was raining in Tokyo for the past two days and luckily I brought some semi-winter clothes with me to Asia. Since we usually shop for long periods of time, we decided to stick to the basics:
sneakers
/or in my case - flat,
comfortable
shoes. I never realized how comfy
TOMS
were - it has the
arch support
and everything!
TOMS
have been such a great hit in Korea - there are so many different styles/colors - however, in Japan, I feel they are
lacking
in the shoe department. They are either really cheap, made with
plastic/rubber
or super expensive (usually designer shoes). We haven't bought much clothing here in Japan, rather, we've been hitting up every
electronic department store
we've seen. If you're in Tokyo on a rainy day, electronic stores are a perfect way to spend your day - you'll find
amazing
stuff you never knew existed! Things that you never thought you needed until you saw it!! Anyways, today we're hitting up
Daikanyama
and a second round of
Shibuya 109
=) Jaa ne...
- Love, Susu & S.