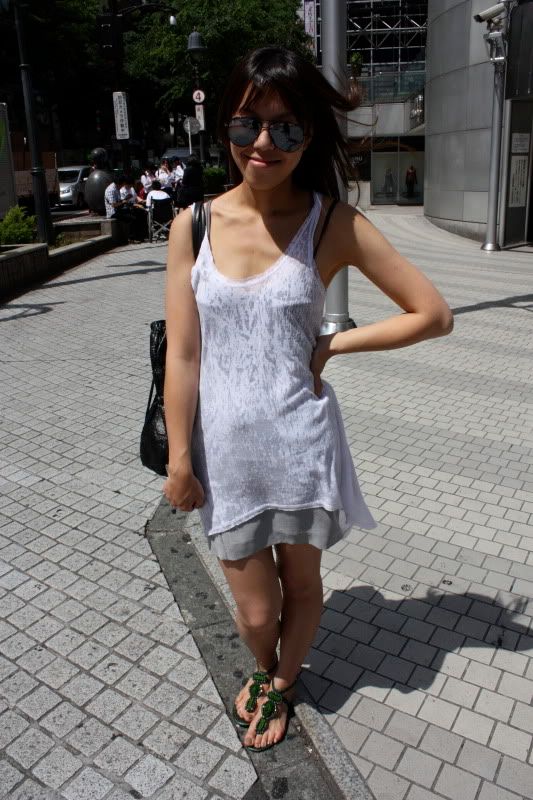 Susu is wearing an H&M grey skirt with a cotton tank from Australia.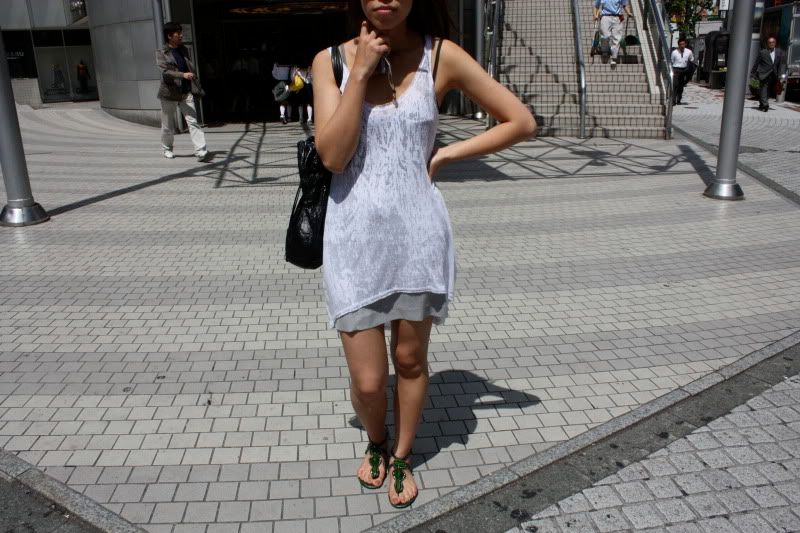 Sandals are from Zara.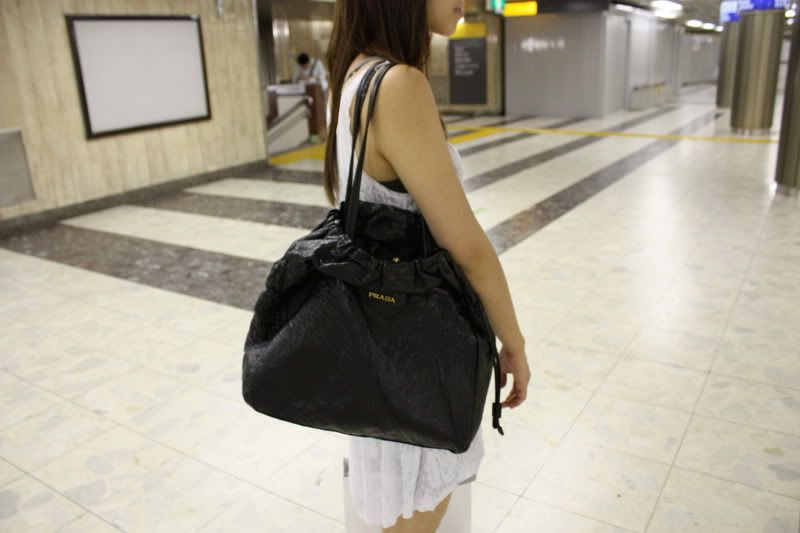 Purse: Prada.
We
(Susu & I)
are finally in
Tokyo
- sorry for the lack of blogging
(been super busy!)
Today was our first successful (and long) day of
shopping
. We decided to go to
Shibuya 109
and ended up coming out with cute floral rompers, light denim button-ups, head-pieces, polka-dotted high waisted shorts, ice cream pens & big flower headbands!! Our next destination: The Fish Market then
Harajuku
!
Will post pictures of purchases later - need to wake up early tomorrow!
さようなら
!
- Love, S.