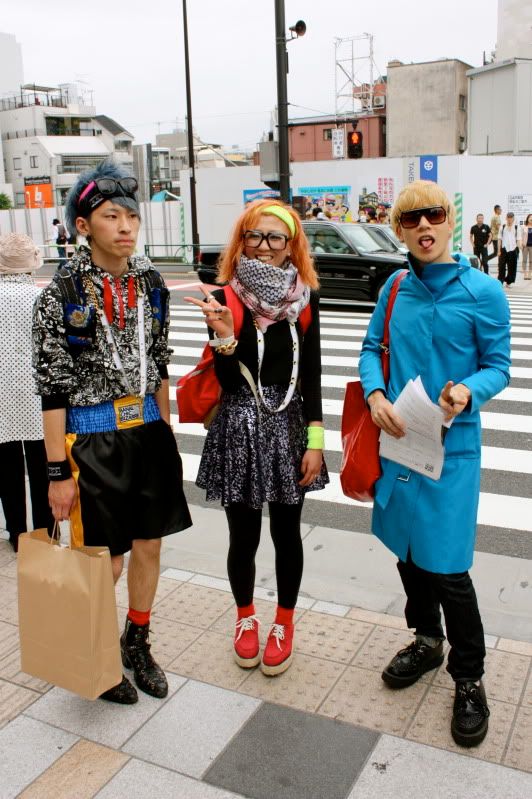 I know it's been a long time since our last post...I've been home (Vancouver) for about a week and Serina just got home (Toronto) today! Now it's time to get serious about posting.
On our last day in Japan, we decided to go to Harajuku/Omotesando/Aoyama to try to take some photos of young Japanese street style. The unfortunate thing about Tokyo is that there are so many people approaching pedestrians handing out flyers and tissue packets that no one slows down for anyone. So basically, Serina and I could only approach those who were immobile.
And that's why we're going to spread them out a bit over the next few days. Enjoy!


Love, Susu