Burberry-esque Macarons.

Outdoor Patio of Moroco

Mosha is wearing Danier leather shorts, Gap tee and wedges, Lundstrom jacket, Aldo accessories necklace back-side up, vintage purse.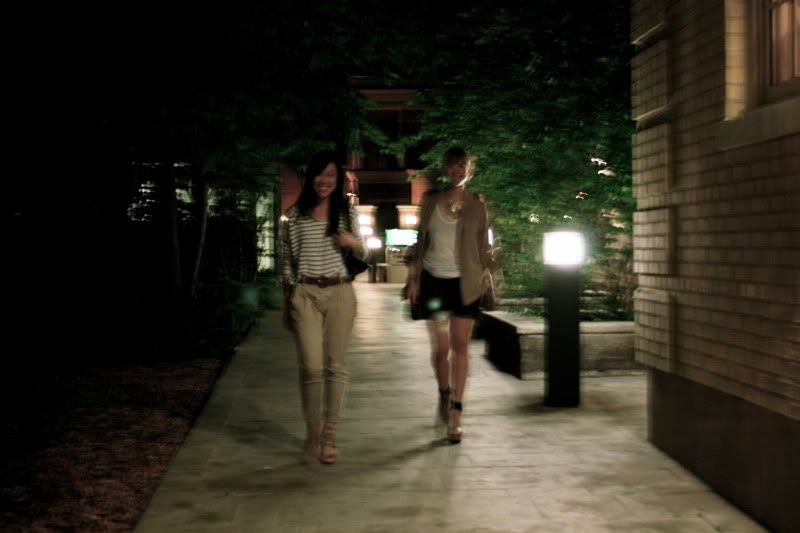 Magdalyn's photographic skills - making us 'walk the runway' lol.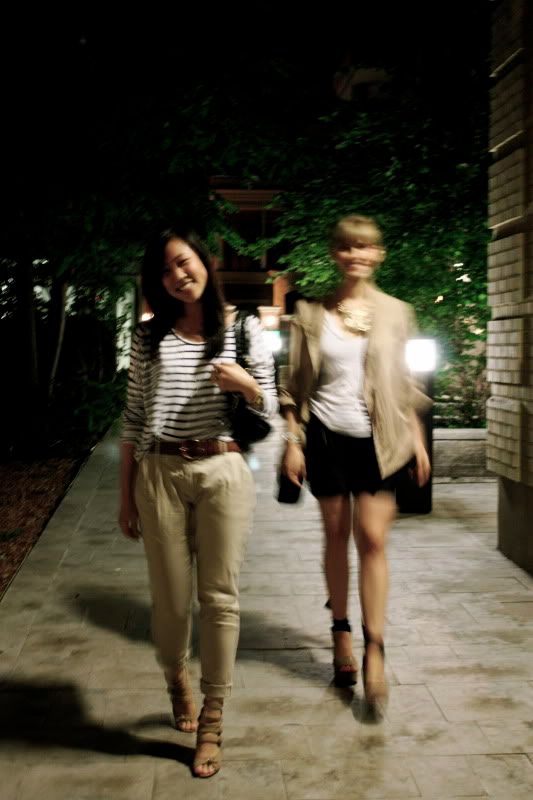 Who's that Barbie in the back?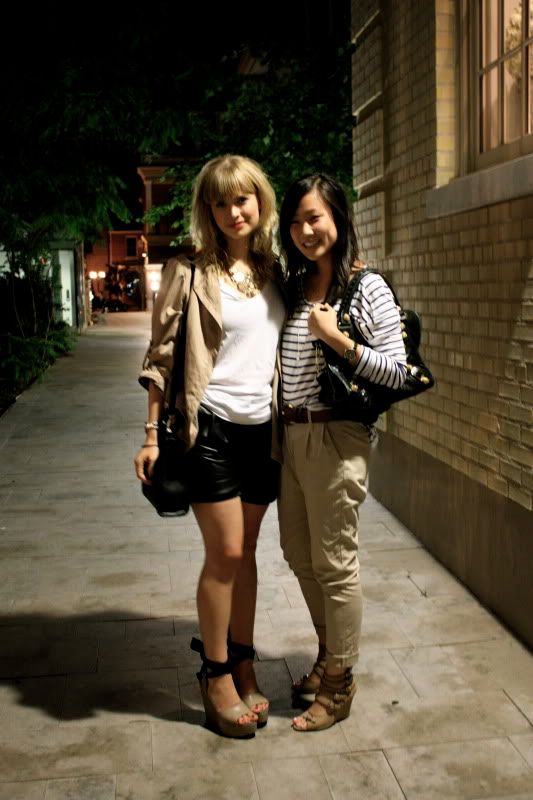 S. wearing Wilfred striped crop top, nude harem trousers (Korea), Forever 21 cognac belt, wedges (Shibuya 109 - Japan), Balenciaga Giant City.
Another lovely get-together at
Moroco
in Yorkville to celebrate both Magdalyn's completion of graduate studies (
Congrats Mags!
) and her big move back to
home sweet home
-
Toronto
. I told Mags that I was going to bring my camera out today and we only discussed what type of heels we would be wearing. Lo and behold, we came out dressing 'almost' like twins - we were both wearing nautical stripped long-sleeved shirts. While walking to Moroco, we couldn't help but noticing another girl sitting on the patio, wearing the
exact
same thing!!
Why didn't we discuss what we were actually going to wear? - Je ne sais pas...haha
. Mosha's leather shorts (
from Danier!
) was the envy of the rest of us at the table. Leather has been in season for awhile now and I just can't get enough of it! -
It makes you feel like a woman
. I'm absolutely in love with my new strappy wedged heels from
Shibuya109
- which I purchased this past May. Today was my first time wearing them out and they're so comfortable because they're not too high - the clip on straps are convenient and the color is perfection! Looks like I'll be wearing these out more often =)
- Love, S.