Finally, a post for the male readers!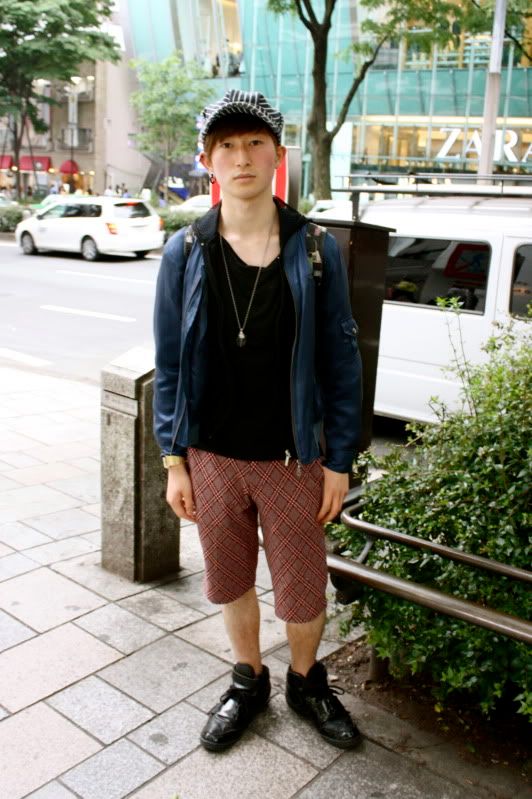 S. and I were wandering up and down between Harajuku and Omotesando and we noticed this guy sitting at the side, where the many street style magazine photographers are usually situated (those of you who have been to Harajuku should know exactly where I'm talking about). He might have been waiting for someone...he might have even been a fashion photographer himself. Anyway, after passing him a couple of times I finally approached him with my broken Japanese and asked for a photograph. He was so gracious and so cute! We both fell in love with him immediately :)
You may not be able to tell from the photo, but he was not very tall - which goes to show that you don't need to be 6 ft. tall to pull off (dressy) summer shorts. On a warmer day, I would have loved to see this look without the jacket and a pair of loafers.
Love, Susu