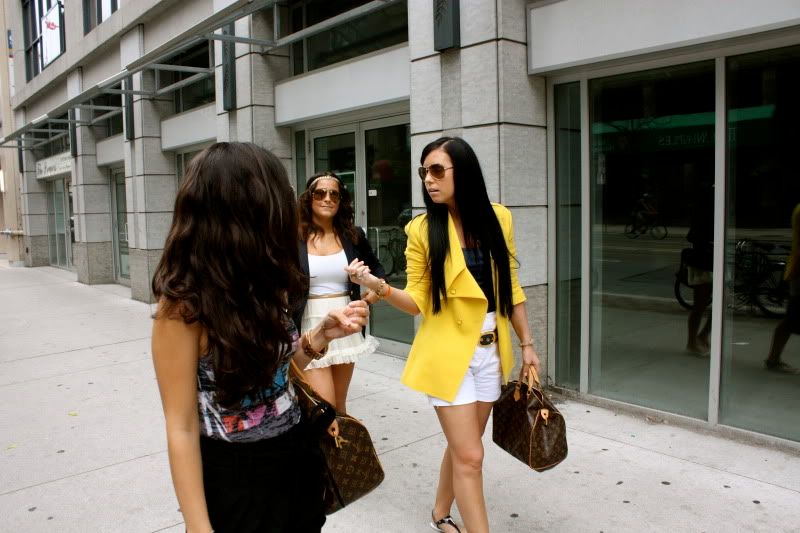 Georgia in her vintage 80s-inspired blazer from paper bag princess.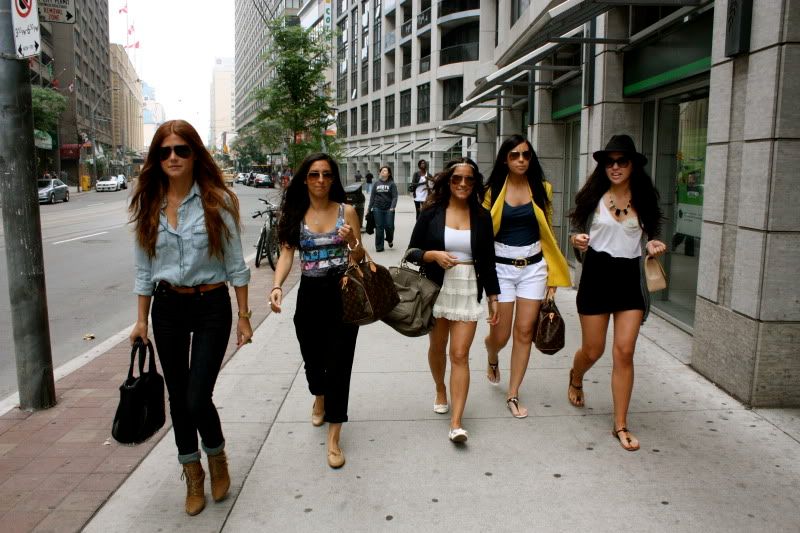 I tried to capture a candid shot haha.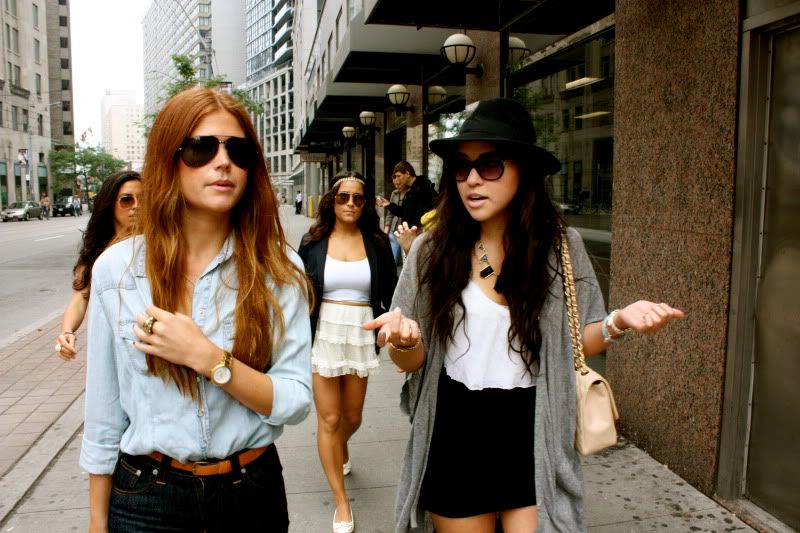 Courtney in a vintage denim shirt, Nudie high kai's/Tiffany in Talula high-waisted bandaged skirt, House of Harlow necklace, Holt Renfrew hat.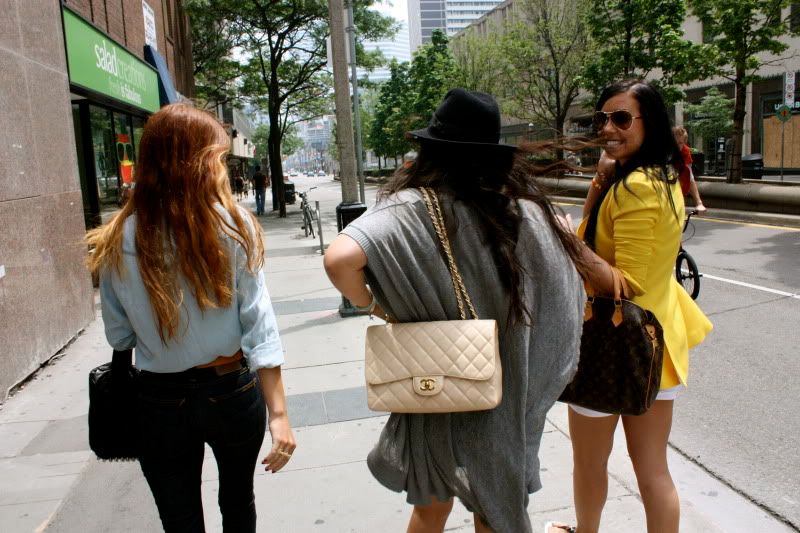 Walking down Yonge St. to see the damage...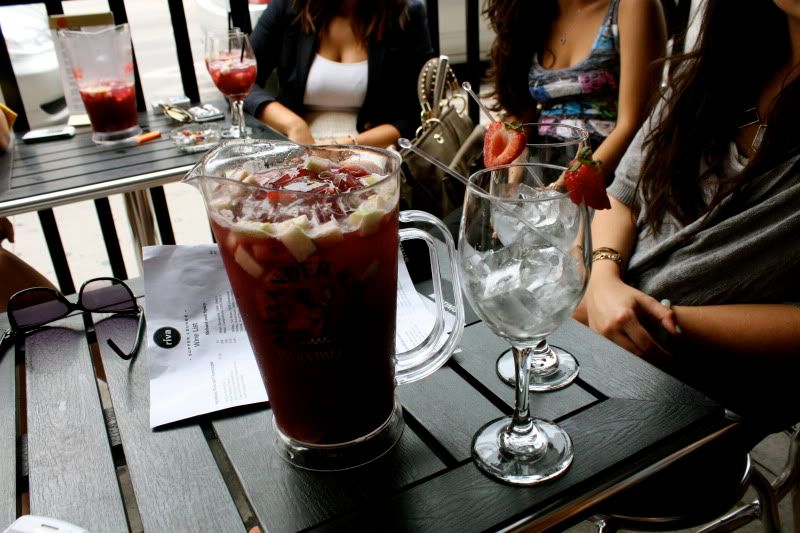 SANGRIA IS MY FAVORITE. The perfect drink for the summer.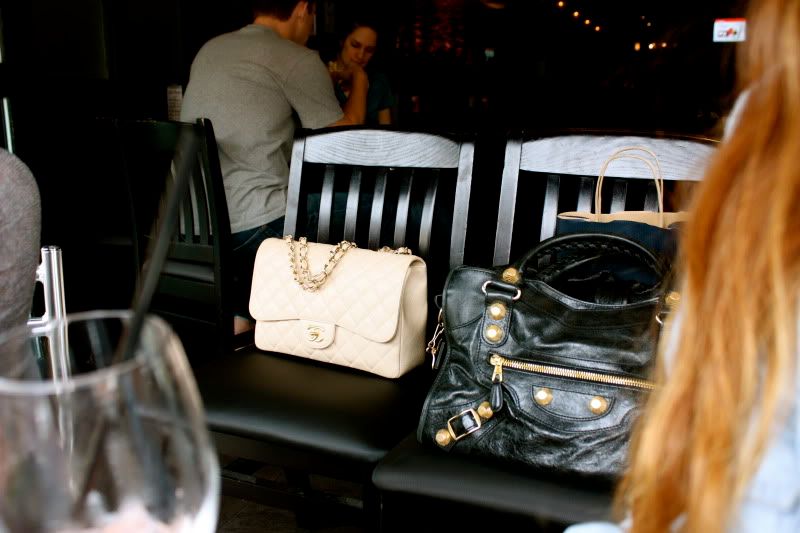 =)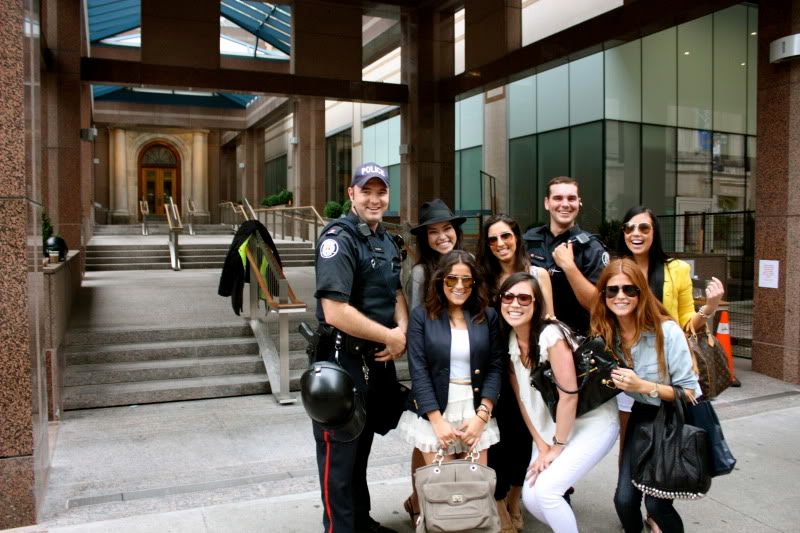 We wanted a picture with the cops - most were camera shy.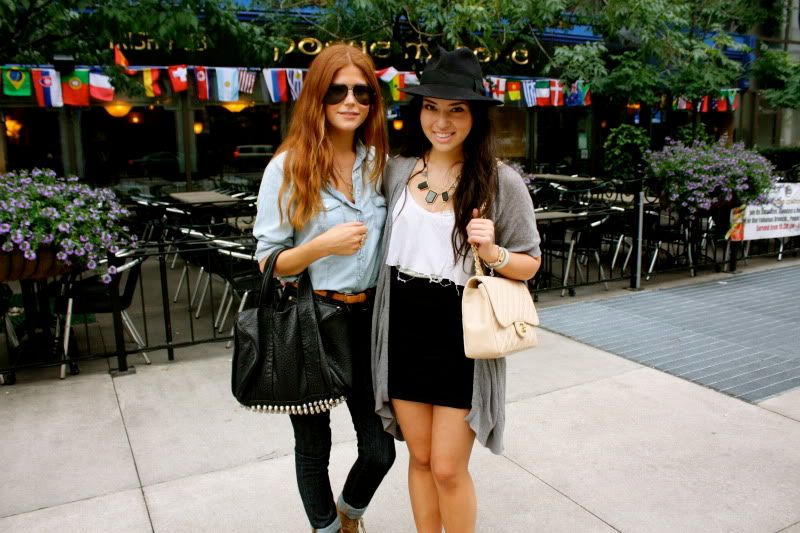 Courtney and Tiff's outfits up close.

Lovely.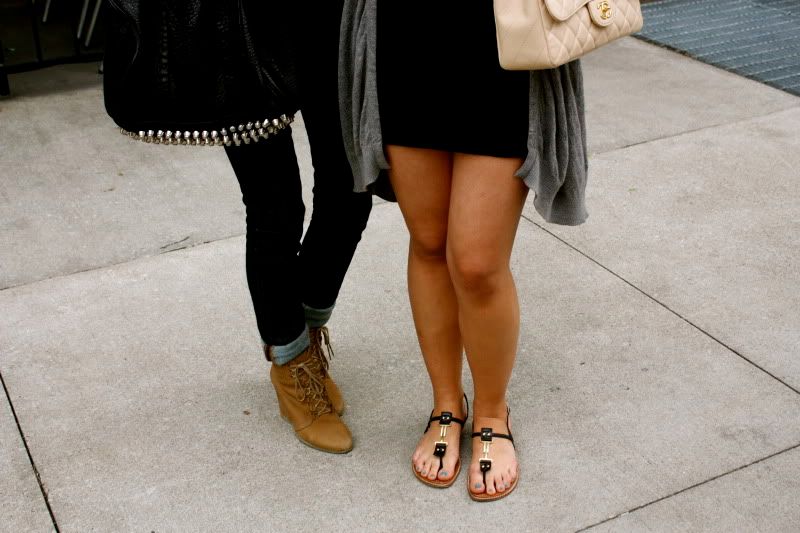 Walking in wedged heels did put Court in pain, but it was well worth it!
With all the chaos and mayhem that happened over the past weekend, it wouldn't be a surprise if I told you I locked myself at home -
wrong
! Another
'perfect sunday'
arose and us gals spontaneously met for a
random
girls
day
out. We,
once again
, indulged in our pleasures - sangria/soccer/girl talk/dressing up - disregarding the protests & demonstrations that were going on at the time. I'm not going to lie, I haven't seen Toronto so
dead
in my life - It was like we were chilling in some deserted
ghost-town
! Regardless, going out and enjoying the summer sun allowed us to keep our minds off of the frightening image of
Toronto @ war
and it was the perfect way for me to spend my last
jour
in T.dot.
I love my friends...
- Love, S.