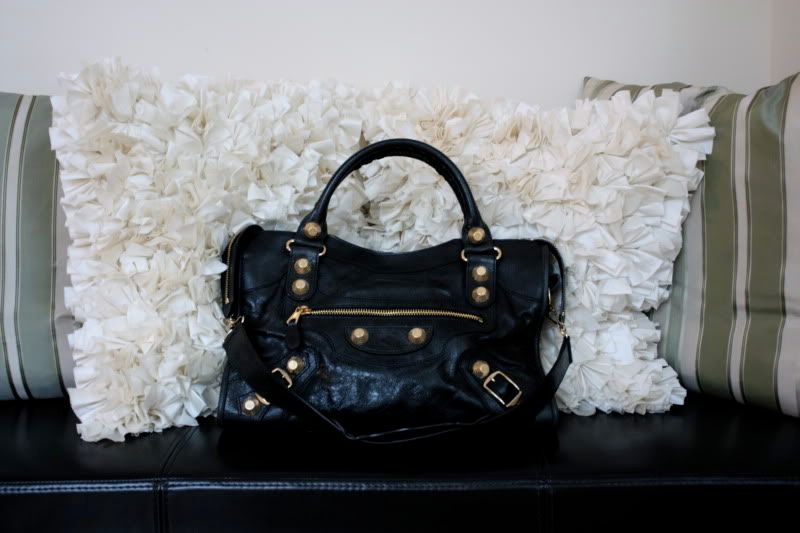 My newest love.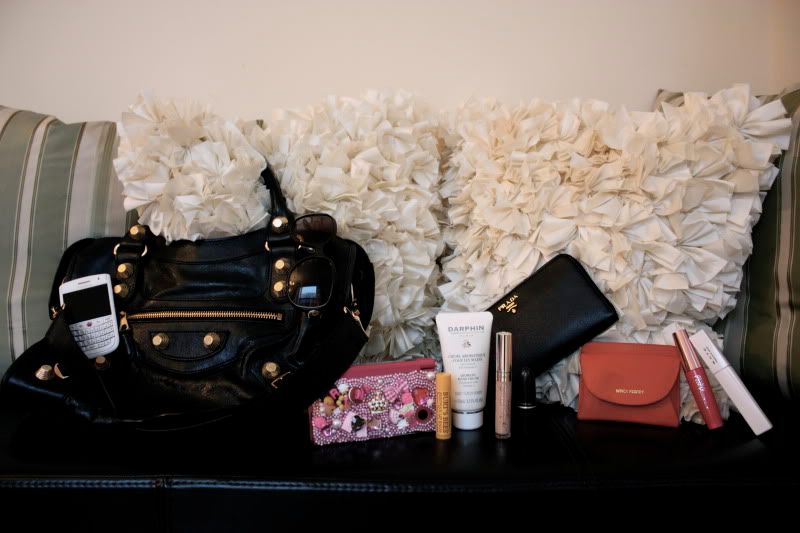 Les essentiels.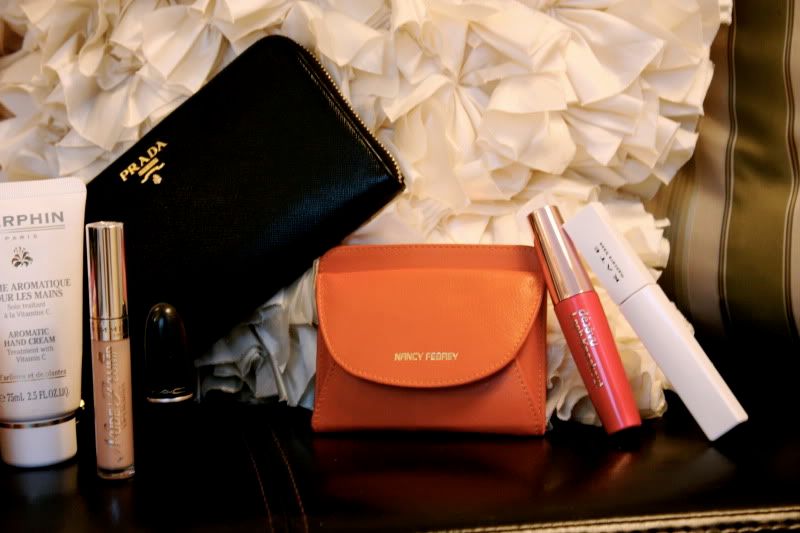 From left: Prada zipper wallet, Nancy Febrey coin purse, Déjà Vu mascara and Kate mascara base (from Tokyo).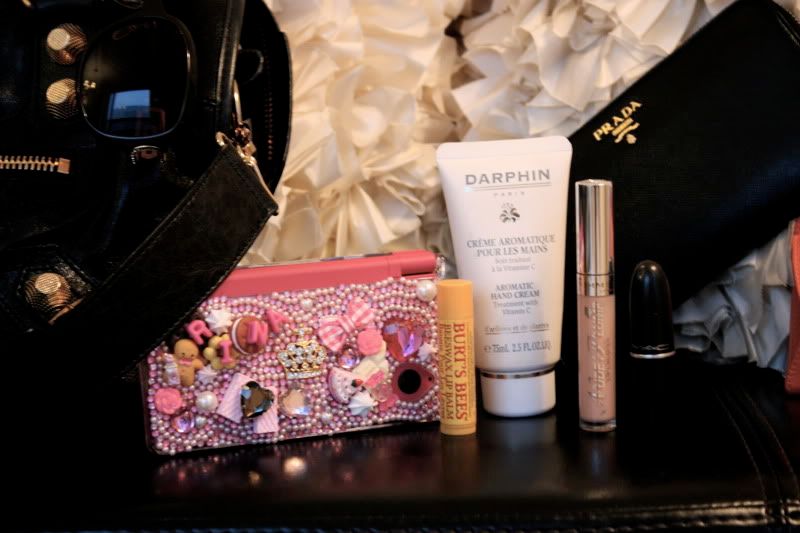 From left: My bejeweled Nintendo DS, Burt's Bees lip balm, Darphin hand lotion, Rimmel - Nude Plump gloss and M.A.C lipstick in Hue.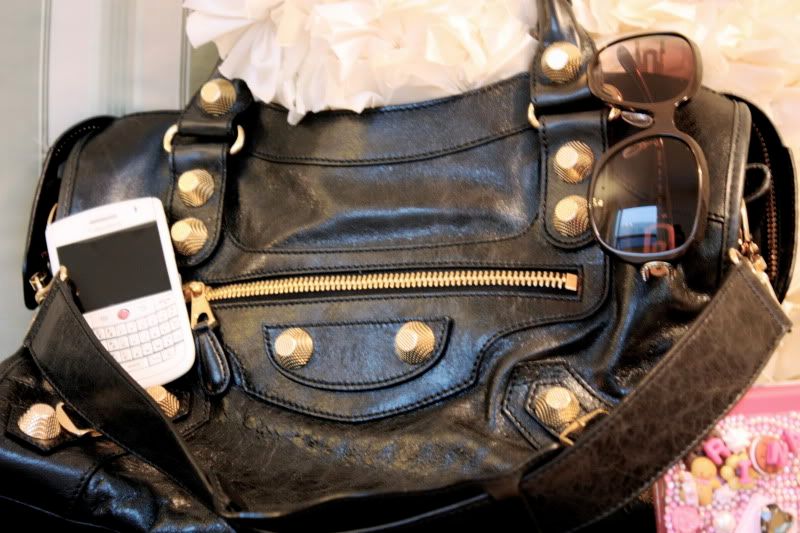 Blackberry (Tour) and Bvlgari Sunglasses.

What I keep inside my most coveted treasure...

The
Prada
zipper wallet is one of the best wallet's I've ever had - it keeps everything inside. I bought the
Nancy Febrey
coin purse in
Tokyo
this past May - I am obsessed with the Hermès orange color and its soft lambskin leather. The déjà vu mascara and Kate mascara base were also purchased in Tokyo (introduced to me by Susu - thank you!) and it's great for people with Asian eye-lashes - eye-lashes that always seem to fall downward no matter how long you curl them for... My be-jeweled NDS took
five
hours to finish. YES, I did glue each jewel on, one-by-one, and was satisfied to finish it in a day
haha
(Susu has one too).
Darphin
hand lotion is a must (you can buy it at
Holt Renfrew
) - nostalgically reminding me of my grandmother's scent. The
Rimmel
nude gloss with my
Hue
lipstick always keep my lips
jolie
. And obviously, I can't live without my phone
aka ma vie
and my now
vintage
Bvlgari
sunglasses, which I can't seem to ever replace! I also keep a my
Moleskine
planner with me but I forgot to put it in the photos - It keeps me sane.
Anyways, hope you've enjoyed this post!
(Ps: I apologize for the horrible picture quality - my camera was not being nice to me)
- Love, S.