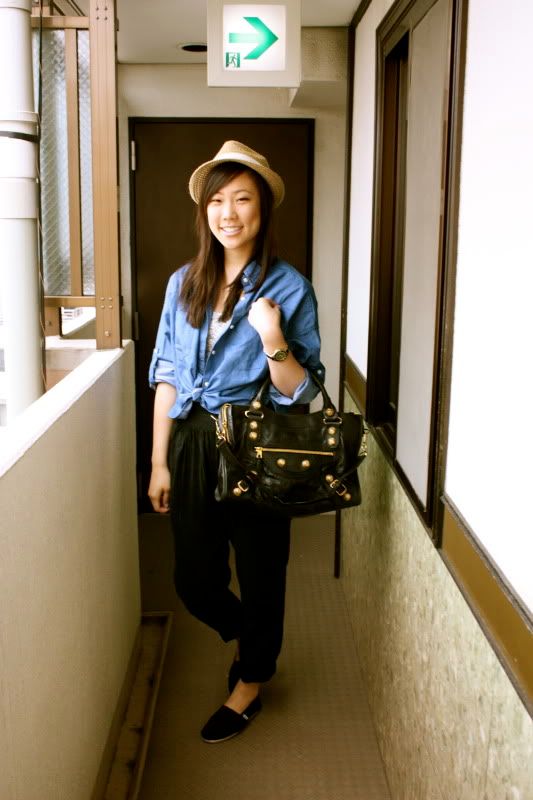 Balenciaga Giant City! - My new love. Hat: cute boutique in Daikanyama.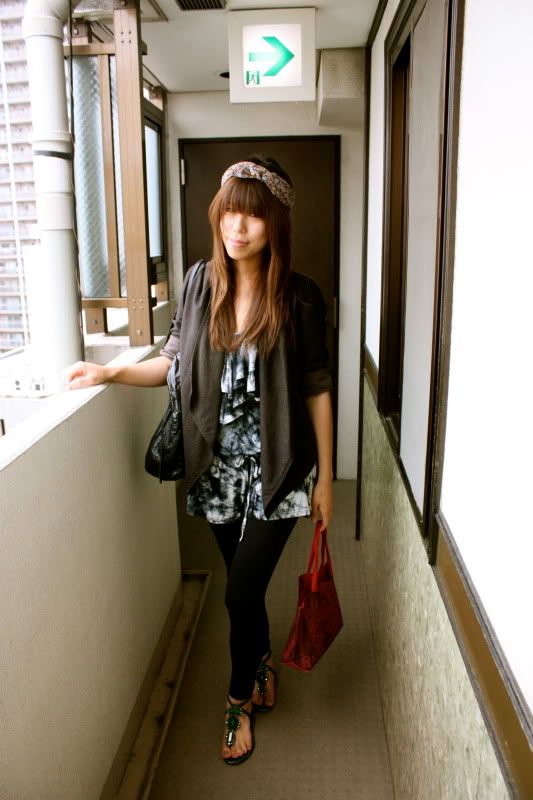 Susu's LDS floral headband with a tie-dye romper and linen blazer from La Foret (Harajuku)/Zara sandals.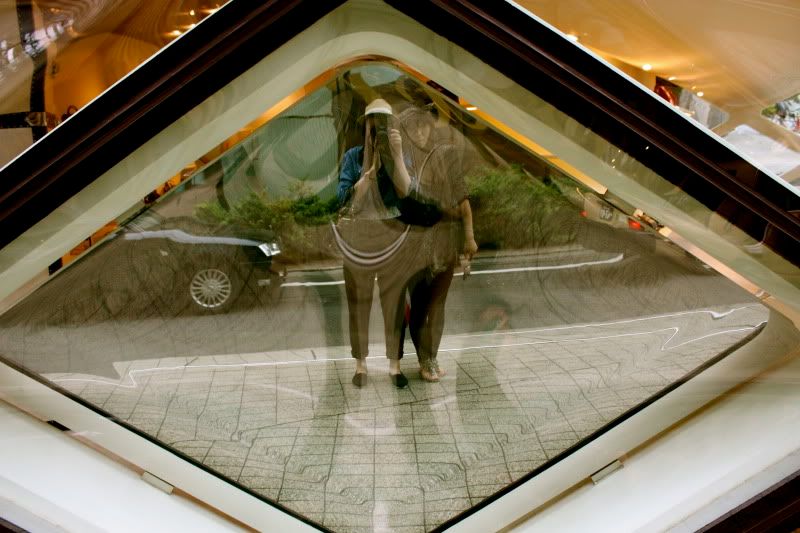 Beautiful Prada Store in Omotesando.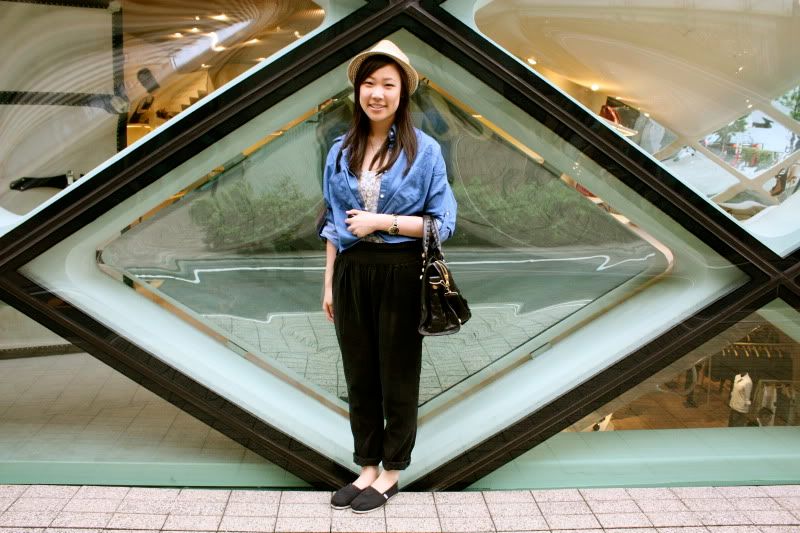 S wearing: Toms/Wilfred lyocell high-waisted pants/TBabaton floral tank and denim cropped button-up from Daegu (Korea).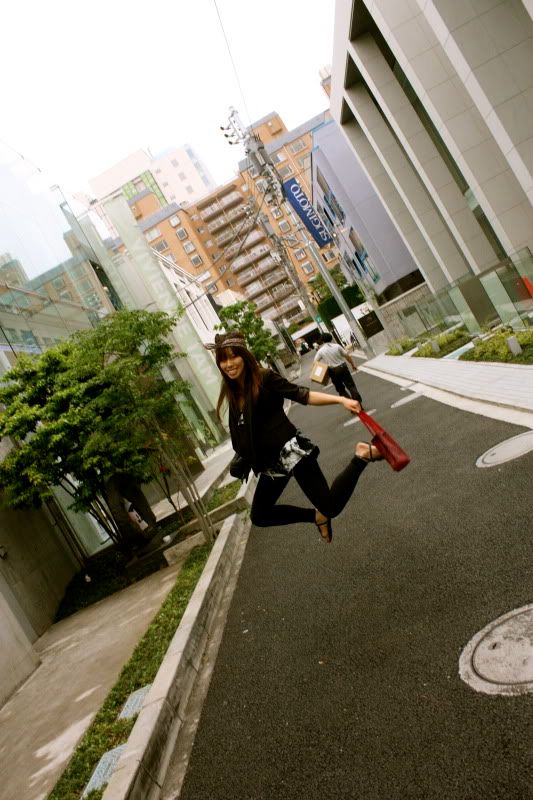 I made Susu do an action shot - A Japanese grandpa laughed at us... lol

This was my
next
post you guys have all been waiting for - Yes! I finally chose/purchased my new
purse
! I was deciding between the
Chanel
Jumbo Caviar (black w/gold) or the
YSL
Y-bag or
Miu Miu
- but I think I made the
right
perfect
decision! I'm absolutely in love with this purse - it's very multi-functional: a day & night-time purse... I can wear it with the long strap and the handles fit comfortably over my shoulders
(which is a bonus!)
. It was
love
at first sight -
I'm smitten...
- Love, S.