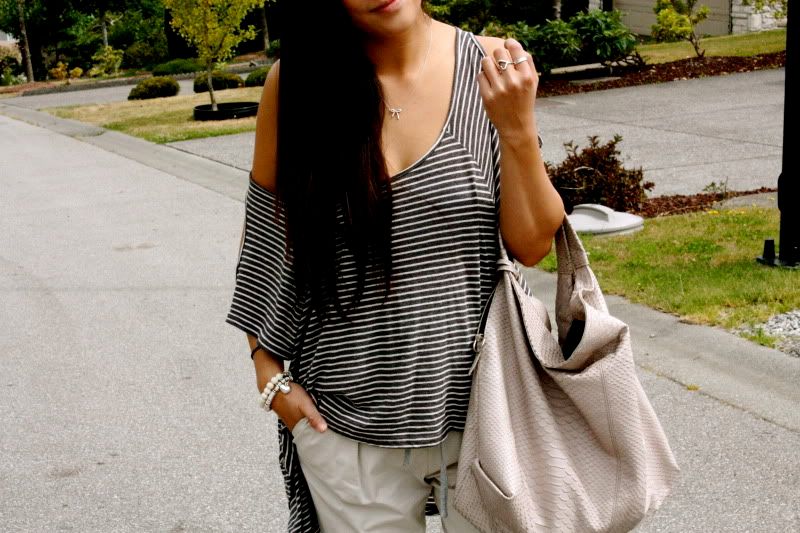 Victoria wearing a Mink Pink stripped top with Zara high-waisted pants & Furla purse.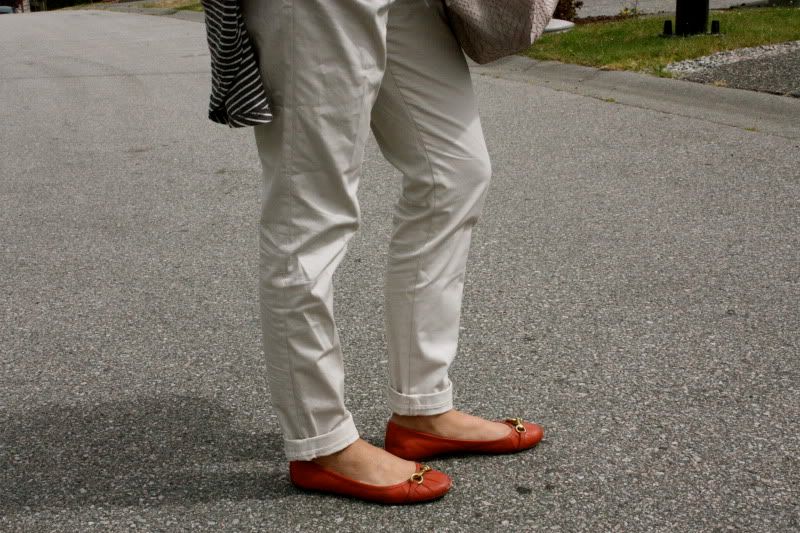 Orange Coach Flats.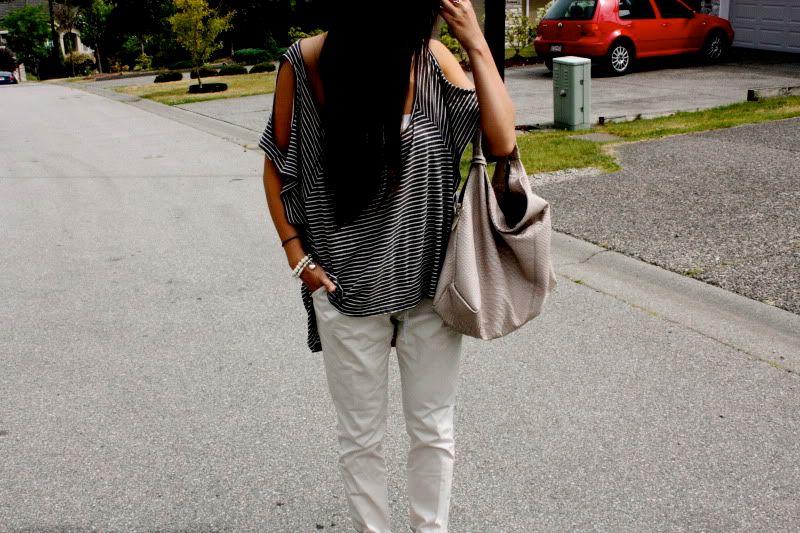 Easy breezy.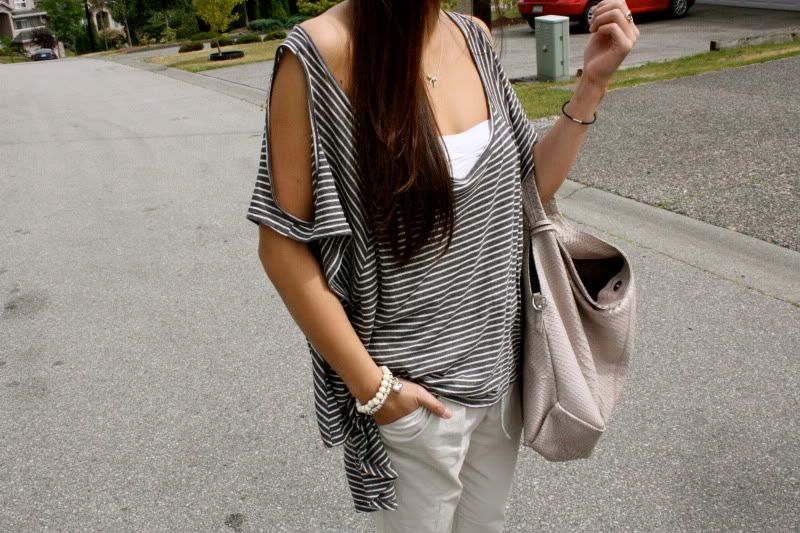 Underneath: Wilfred bandeau. Accessories: Tiffany & Co.
A quick shot taken outside of my house before we all separated for
le travail
. The
Furla
purse (Elisabeth Shopper Media Purse) was purchased in
Seattle @ Nordstrom
last winter - my sister was lucky enough to find the last one (it was meant to be). I would have never imagined purchasing a purse from
Furla
. However, with it's delicate 'waxed pebbled leather' skin in the light taupe, it became an essential to the summer closet. You can never have more than enough purses...I'm starting to branch away from purses that have
branding
written all over to purses with high quality leather & great
gold
hardware!! I
WILL
blog about our (meaning: Susu & I)
extensive
purse collection - we're just trying to figure out a way to organize and present (oh yeah! And we're both waiting for Susu to get her internet reconnected)!
- Love, S.