A glimpse of

Susu's visit to Toronto

pendent le weekend - Kensington Market.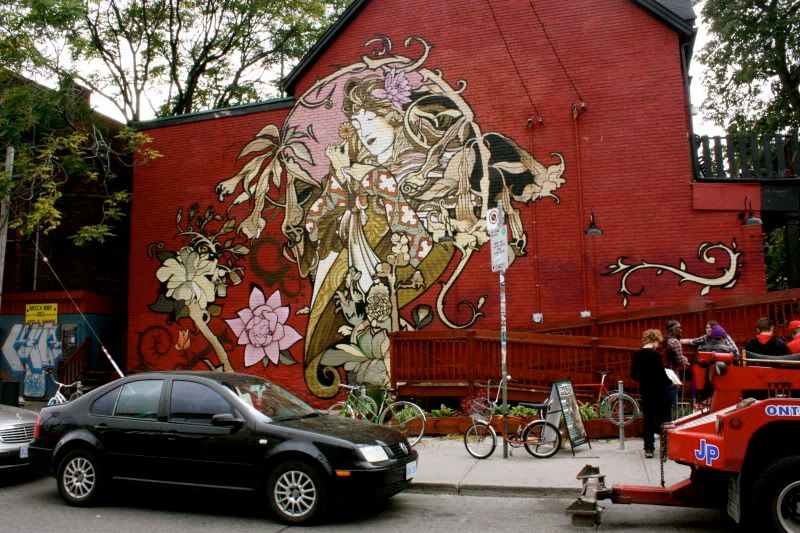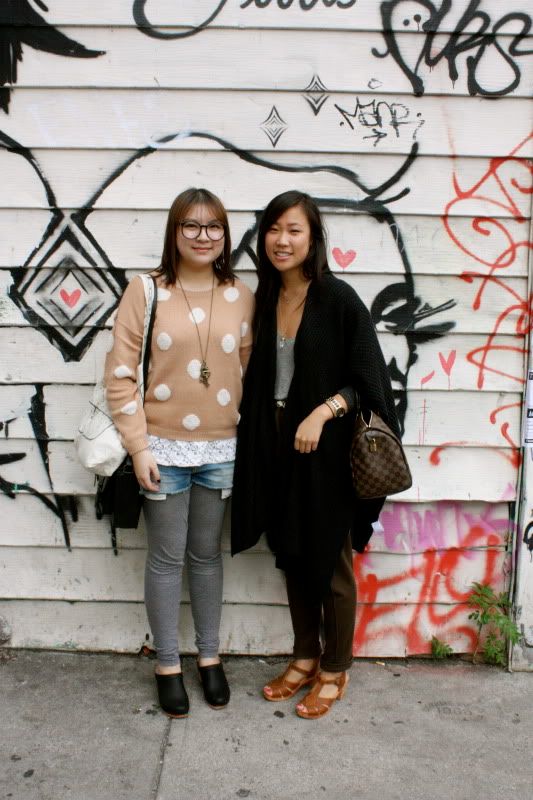 Ondre wearing H&M polka-dot sweater, Wilfred lace tank, Zucca leggings, and Current Elliott denim cut-offs.
S wearing T
Babaton
high-waisted wool pants, cape,
and
tee.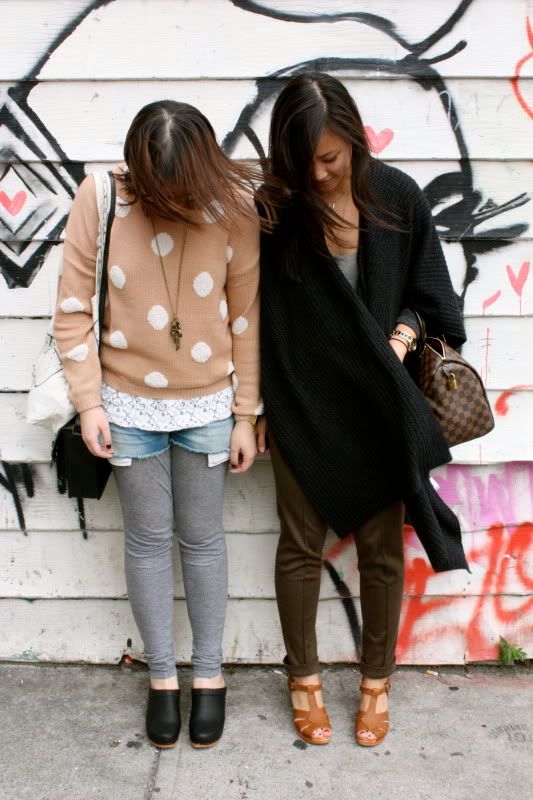 We l o v e our c l o g s.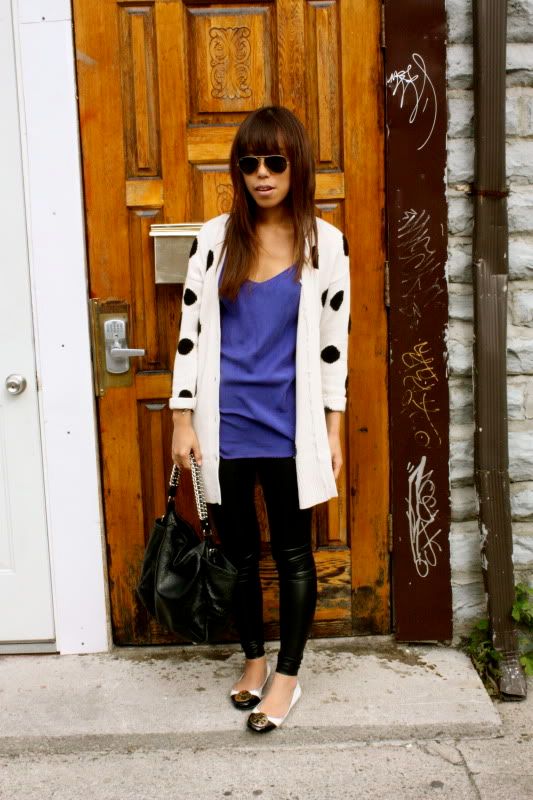 Susu

wearing Wilfred faux leather tights, Wilfred silk tank, H&M polka-dot cardi, Prada chain purse, and vintage Rayban aviators.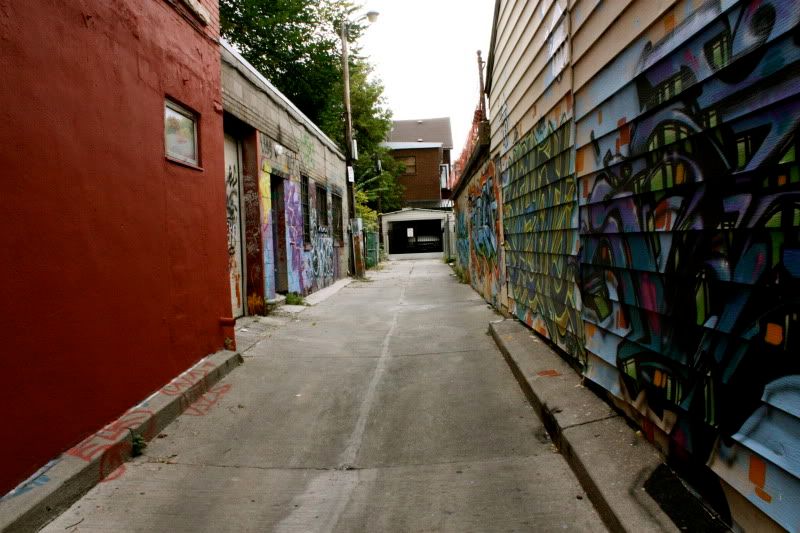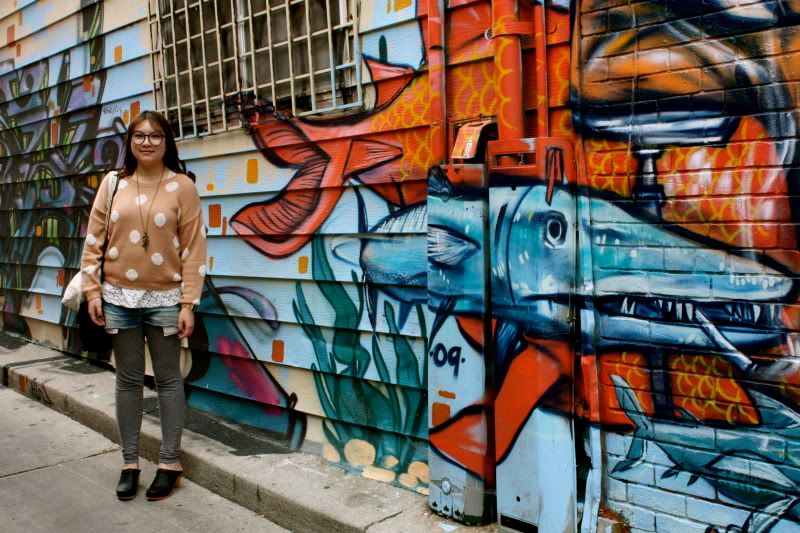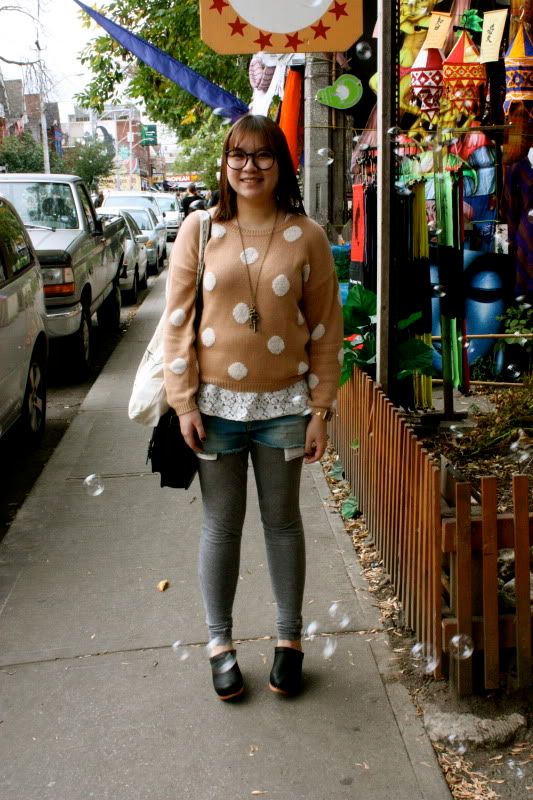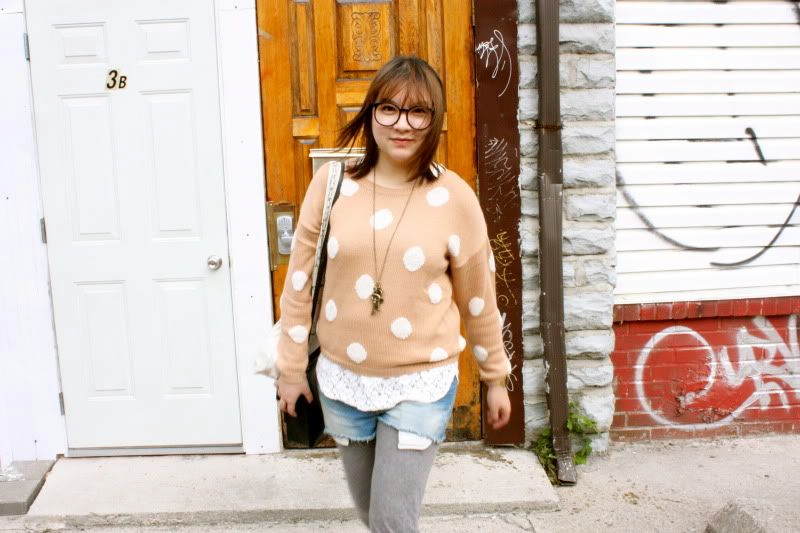 Up-close:

Wilfred Free zip cardi and Talula skinny belt.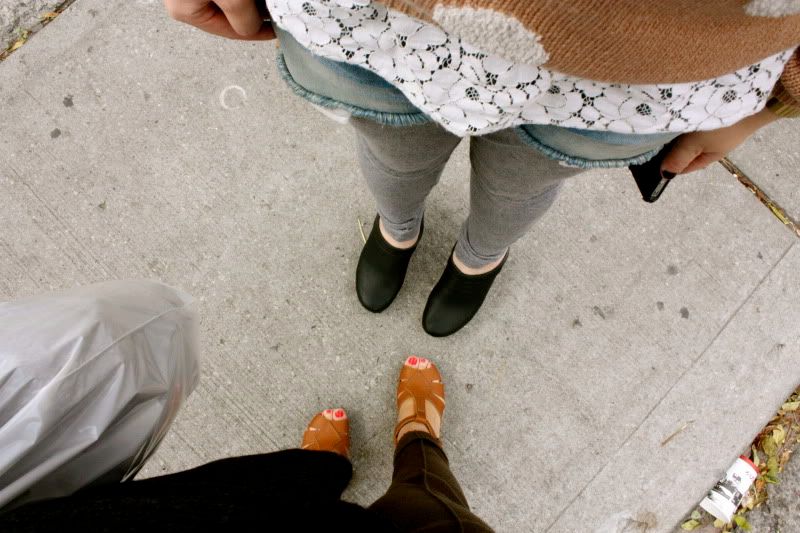 Sven Clogs
A beautiful weekend spent roaming around Kensington Market and
chercher-ing pour amazing vintage treasures.

What we managed to find:
S: A fur jacket
and
a breen-colored, printed crop top.
Susu
:
A fur collar/scarf
and
a black sequined, shoulder-padded, silk top.
Ondre
:
A Missoni-inspired, multi-pattered/colored cardi
and
a fortune-telling birthday book.
(Will photograph my purchases in my next post!)
Mes pensées:
I got suckered into buying the
clogs
- I don't regret my choice at all. I've been wearing it for the past two days and I'm still smitten. What I was really in search of was a pair of cool 'kicks' - as you can tell, I became distracted. To be honest, I've never owned a pair of running shoes in my life! I think now is a good time to invest in some since I've started to work out... haha (quel que fois). Anyways, get inspired
and
buy something you would have never imagined purchasing -
you'll surprise yourself
!
- Love, S.