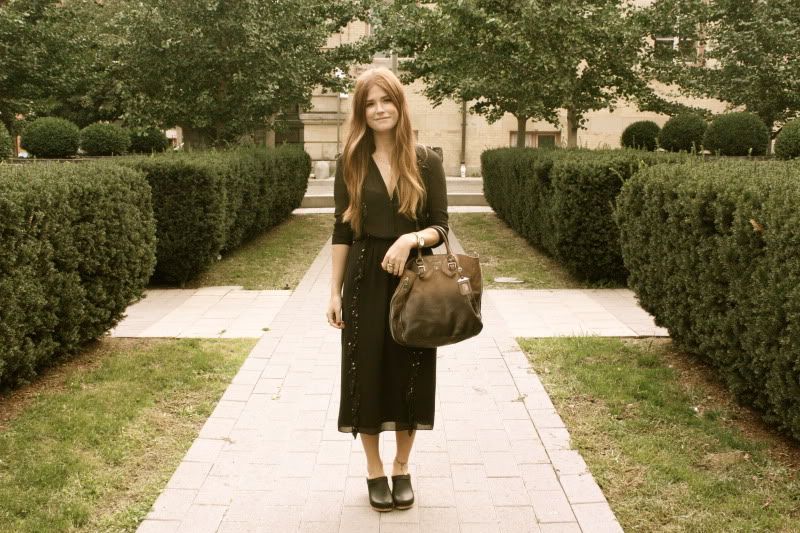 Courtney wearing Le Fou by Wilfred, Sven Clogs, Prada purse.
Up close...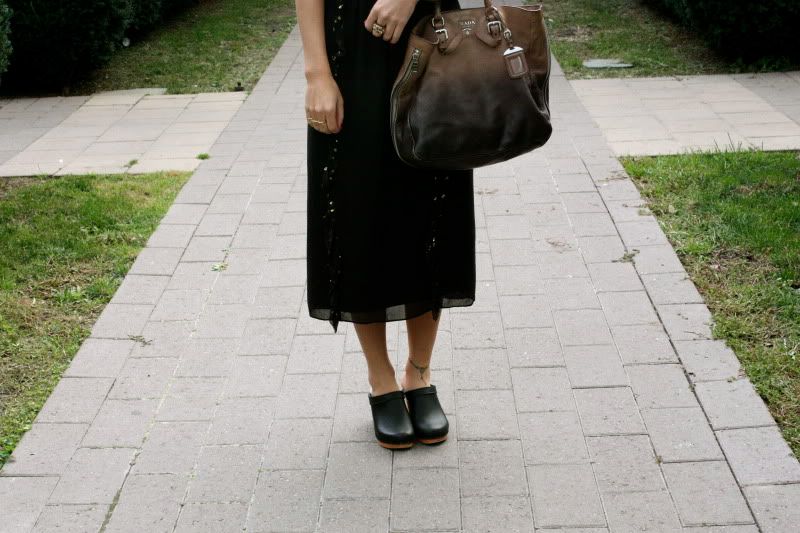 SVEN CLOGS - They've really grown on me...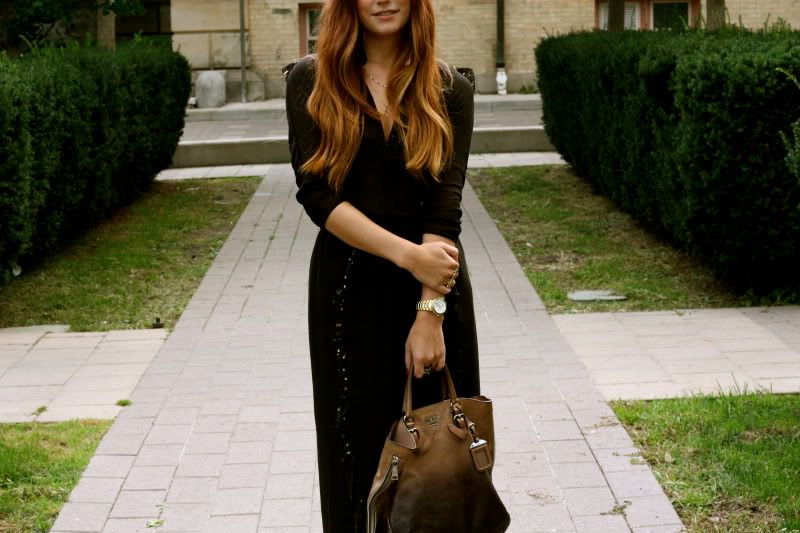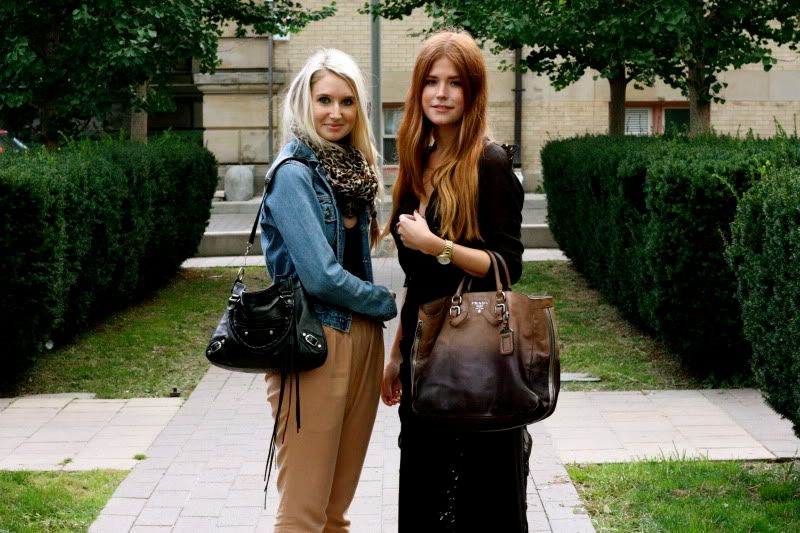 Laura wearing Wilfred harem pants in camel and Balenciaga bag

The number one
fashion trend
that
I AM
I AM NOT against:
c l o g s
. The
Sven Clogs
have really grown on me these past couple of days. Maybe it's because all my colleagues own a pair (or two) and wore it this past weekend or because it looked great with my outfit that I was wearing on Saturday...? [I wore TB wool high-waisted dress pants in breen, a lipstick red t-shirt & leopard print skinny belt >
photos of that outfit will be featured later
]. I'm contemplating whether or not I should jump on this
'band-wagon'
and get a pair... Would I ever wear it again? Or would I just wear it with that one outfit and hide it in my shoe closet
pour toujours
? -
Je ne sais pas...
I'm totally torn - plus it'll be
winter
soon and I won't even be able to wear it AT ALL!
Humm...
ALSO - I'm very
excited
for
Le Fou by Wilfred
to launch this week!
I know YOU are excited too
. There are several
key pieces
I'll be keeping my eyes on -
practically tous les chose
. =)
- Love, S.