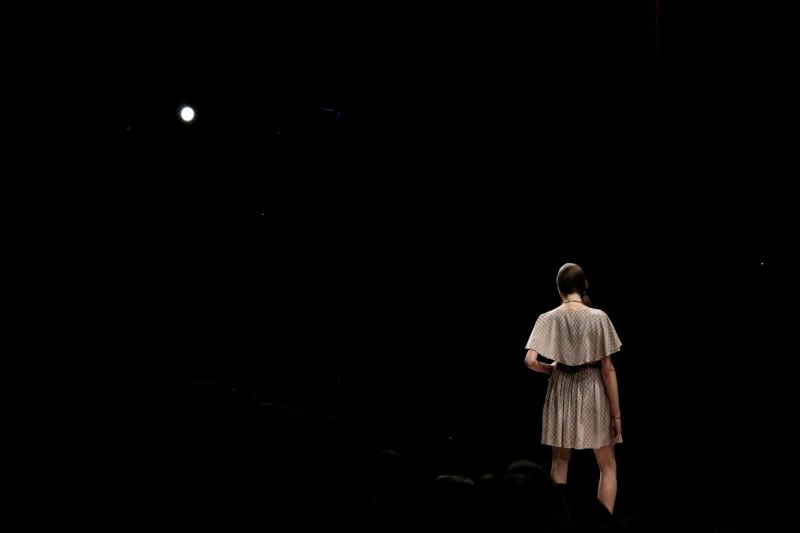 Love this picture - it looks like it was taken outside.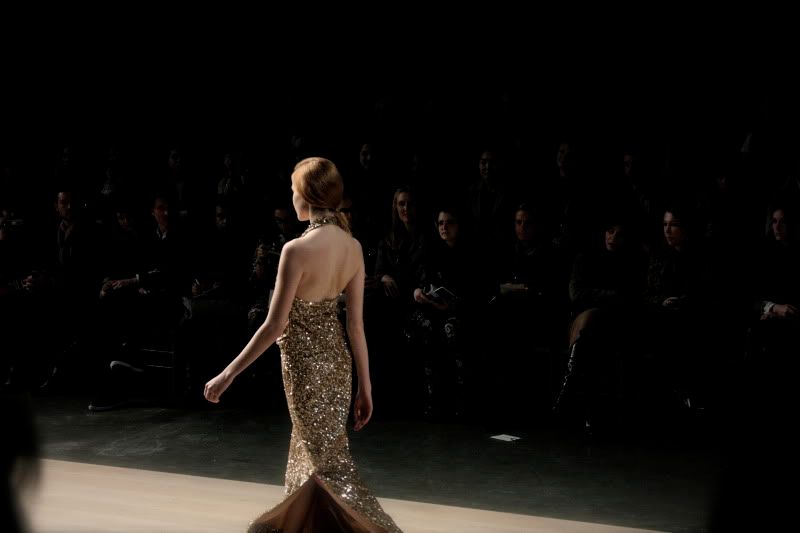 New Years dress anyone?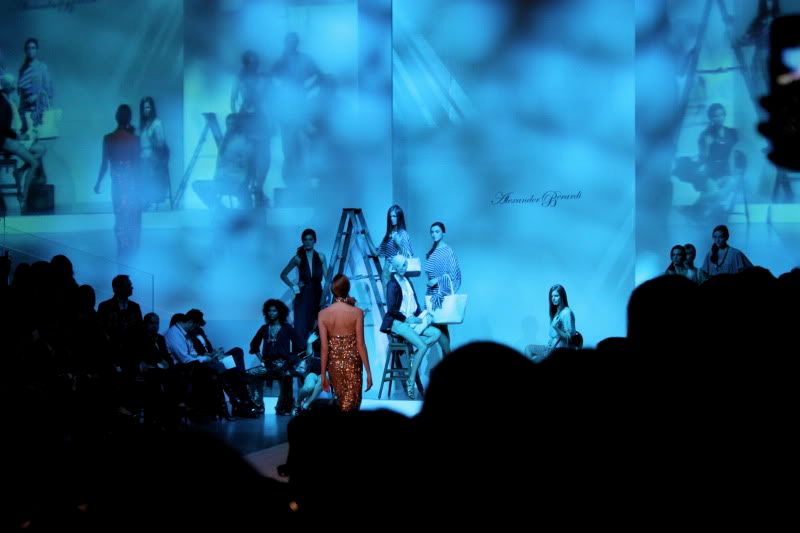 A great ending...

Congratulations Jessica & Berardi!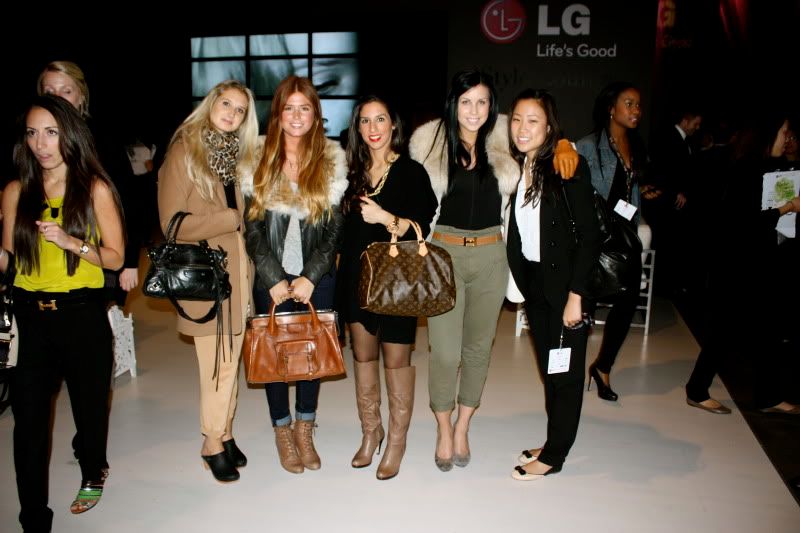 Laura in the Wilfred Cocoon jacket & harem pants, Balenciaga purse/Courtney with her Chloe/Danah and her LV Speedy/Georgia loving her new Hermes belt/S (moi in my uniform) wearing a Zara shoulder-padded blazer and Jessica Jensen purse.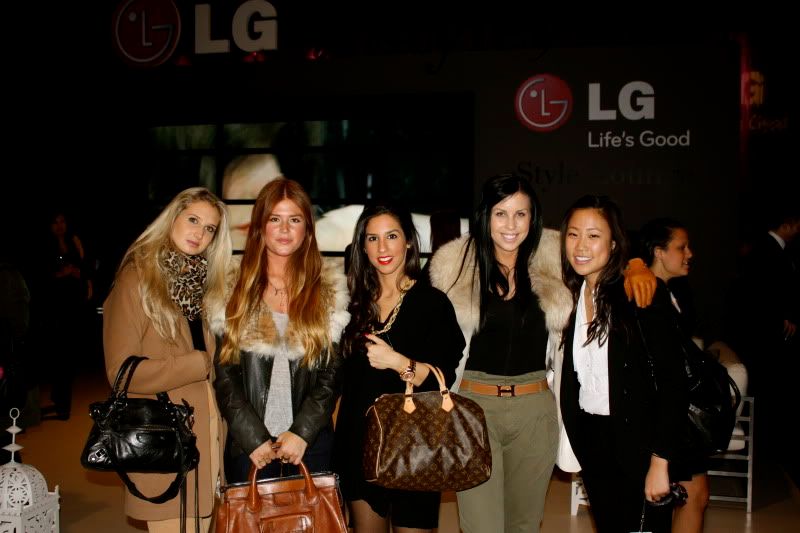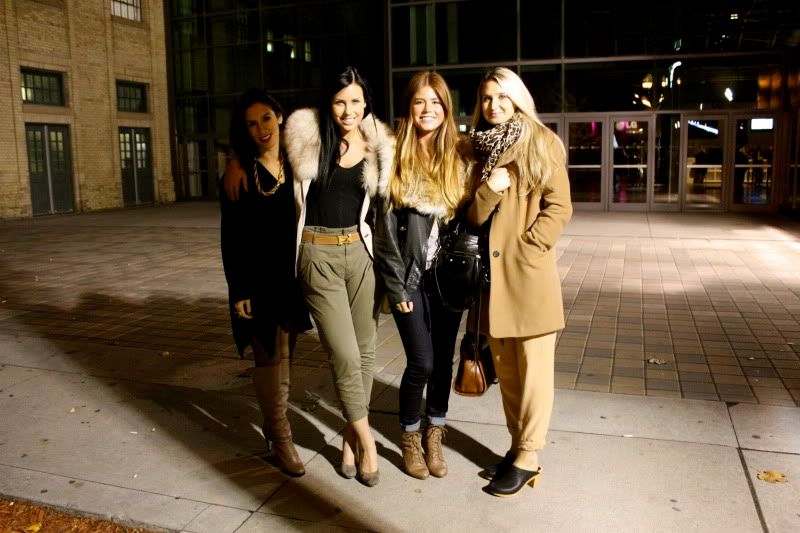 My fashionable friends - Thanks for coming!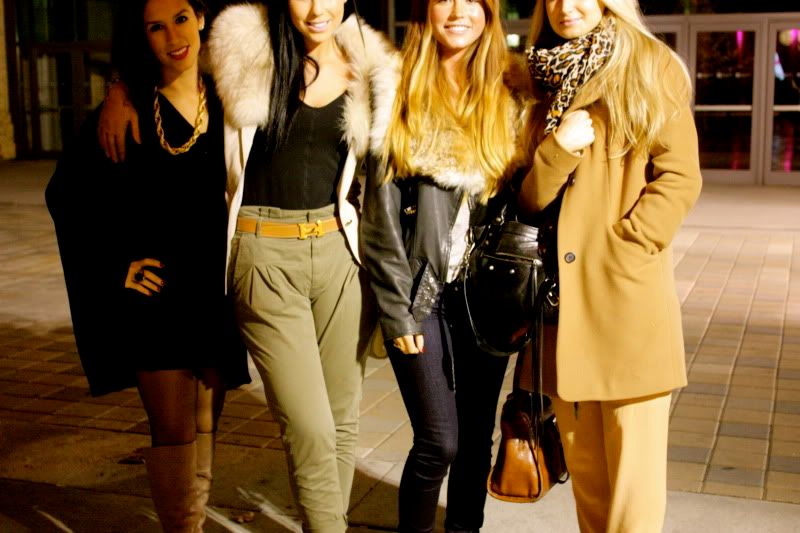 Are you inspired yet?
Boots/Suede Pumps/Lace up booties and Clogs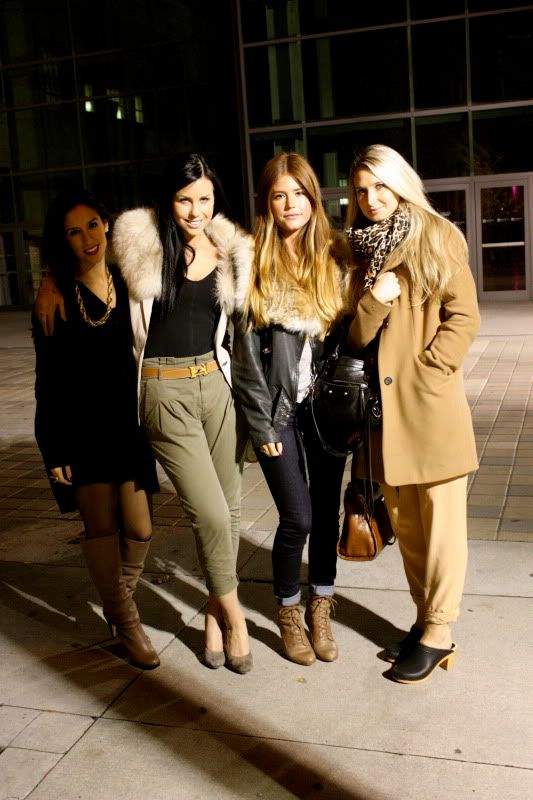 Au Revoir!

Last week was such a
blur
! LGFW was taking up most of my time - the Jessica Jensen + Alexander Berardi Collaboration was a success. The photos were taken by my sister, Esther, because I was unfortunately working the show - but the photos did turn out well regardless of the fact that she was sitting in one of the back seats!
The DSLR does wonders...
So I've realized that SS11 will continue the nautical trend - think stripes and high waisted sailor shorts in navy, white & red
haha
. Anyways, I'm going to be traveling a bit for the next two weeks - going to
Ottawa & New York
. I can't wait to update when I get back... will take a
gazillion
photos for YOU!
PS. Isn't the sequined mermaid-inspired dress absolutely ahhhhhmazing? - Too bad I already have my New Years outfit planned out =)
PPS.It is official - I will be in M E X I C O for New Years. Does anyone else want to join me?
- Love, S