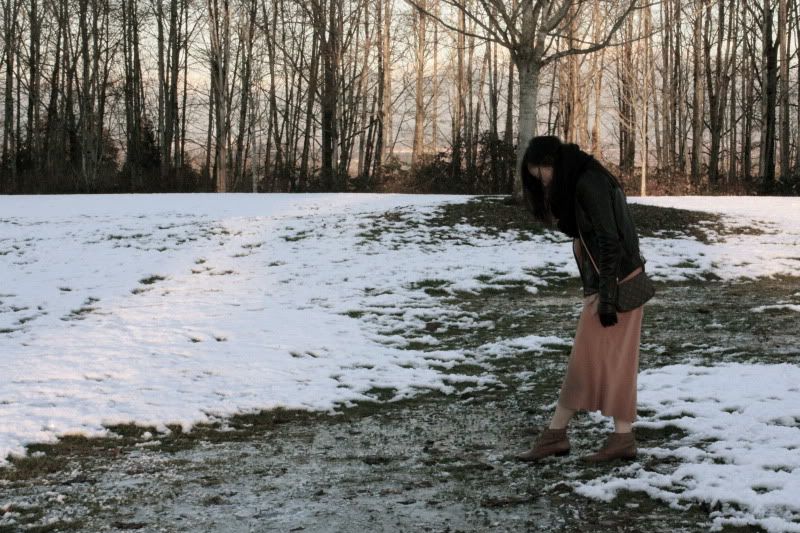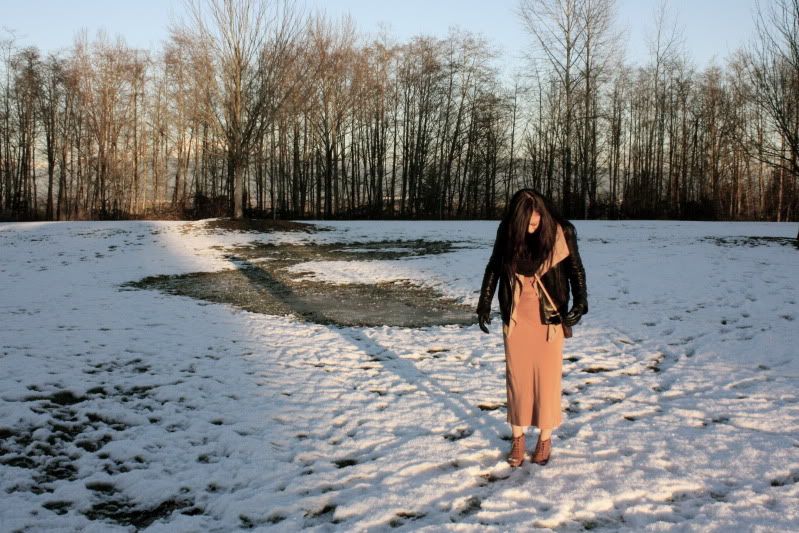 Trying to find the light...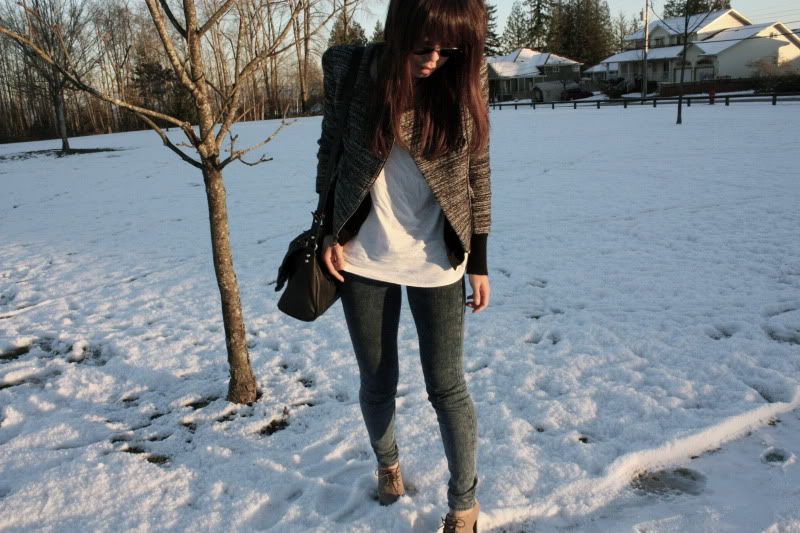 Susu wearing: Club Monaco short jacket, vintage Raybans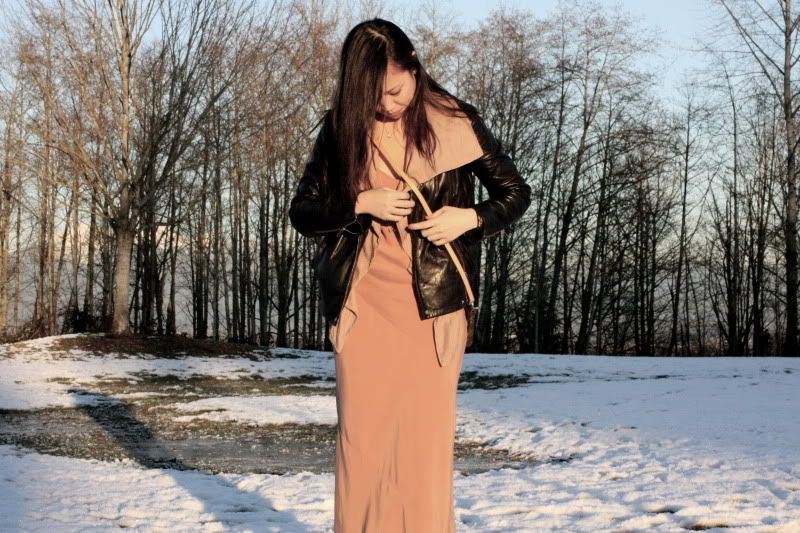 S. wearing: Wilfred leather jacket, tan blazer from Hong Kong, Le Fou by Wilfred maxi dress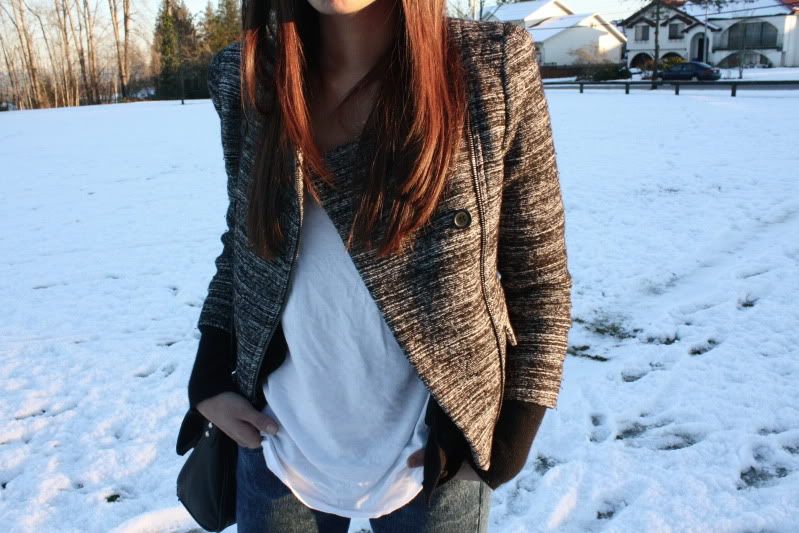 Jacket details. :)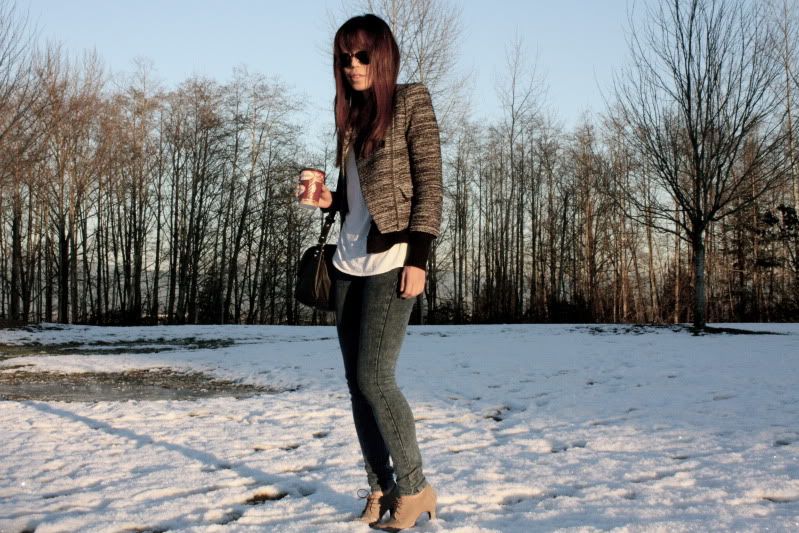 Still searching for the perfect high-waisted pants to go with this jacket!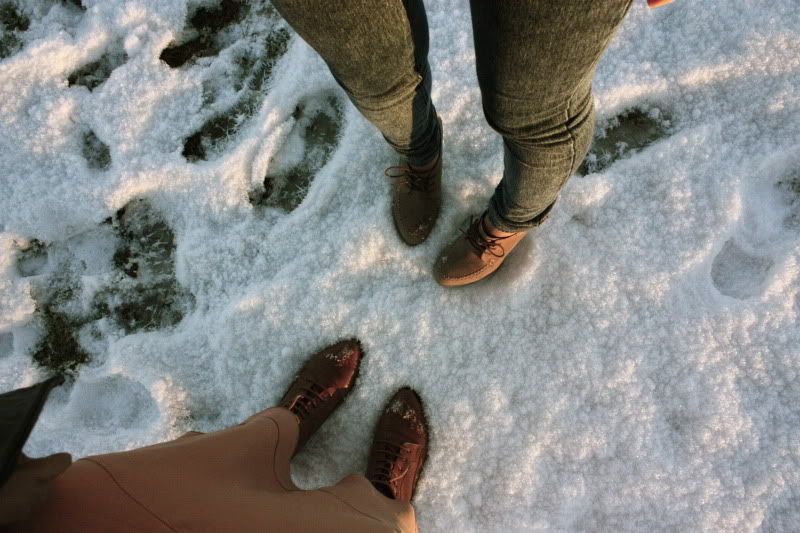 Top: Taupe booties from ALDO. Bottom: ankle boots from Urban Outfitters.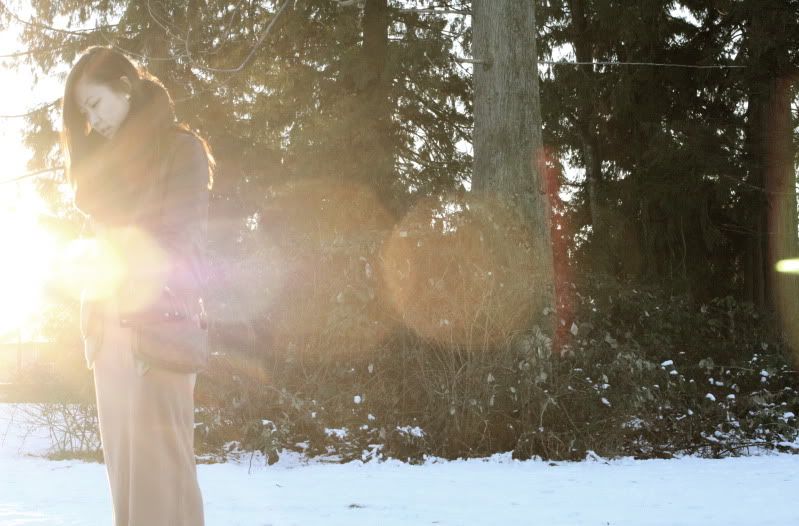 Serina tweeting oh-so-elegantly :)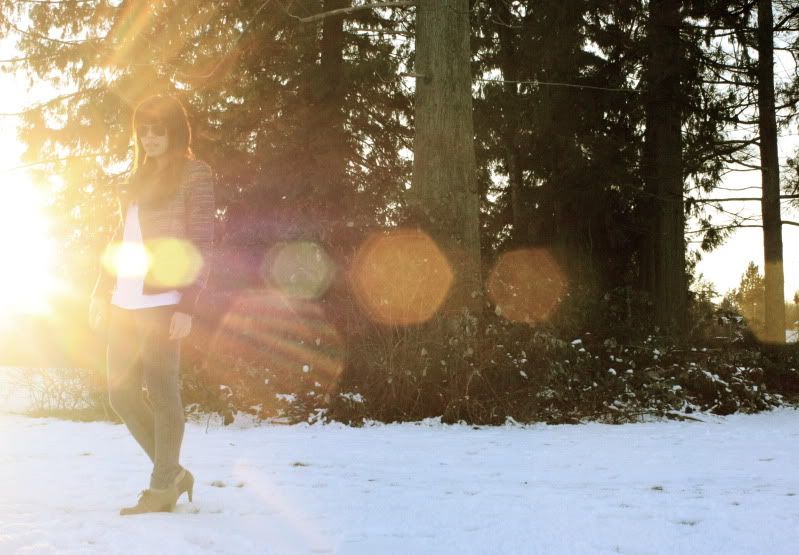 I'm so excited about 2011 and the changes that are to come. I don't know about Serina, but my resolutions are: NO paper coffee cups, and start cooking FRESH foods at home. Oh and I should also say...MORE BLOGGING!
I've also booked a trip to Thailand in February. I'm super excited to take tons of photos - so more to come on that!

We
took a little trip to snowy Surrey on Sunday to take some photos. Serina wore her mocha maxi dress and I wore my new short jacket. Maxi dresses and short jackets are trends we both see continuing into Spring 2011 and we couldn't be happier!
Love, Susu