Cute Tiffany - all dolled up wearing a Holt Renfrew hat, Mackage Leather Jacket, Citizen Jeggings & Aldo booties.

I told Tiff to stand next to the graffiti but didn't realize it was a drawing of that... oops.

The amazing baguette at Finches! Need to go back.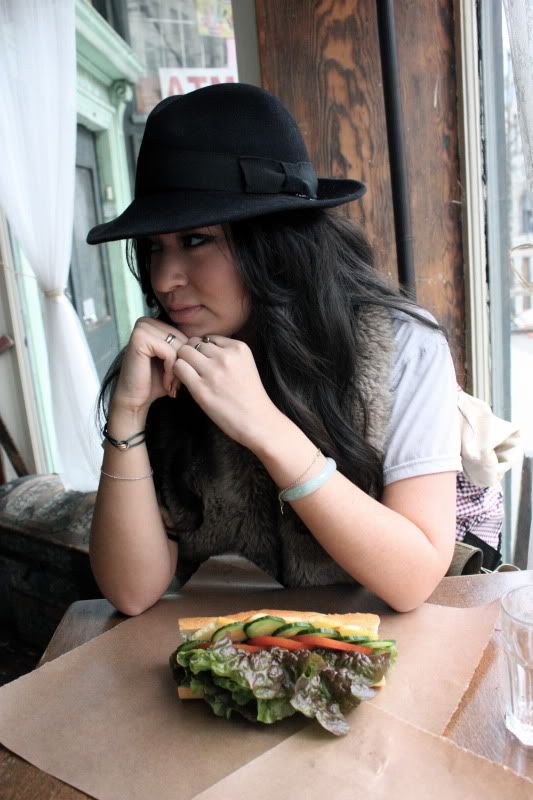 Tiffany very pensive... I wonder what or who she's thinking about... hummm.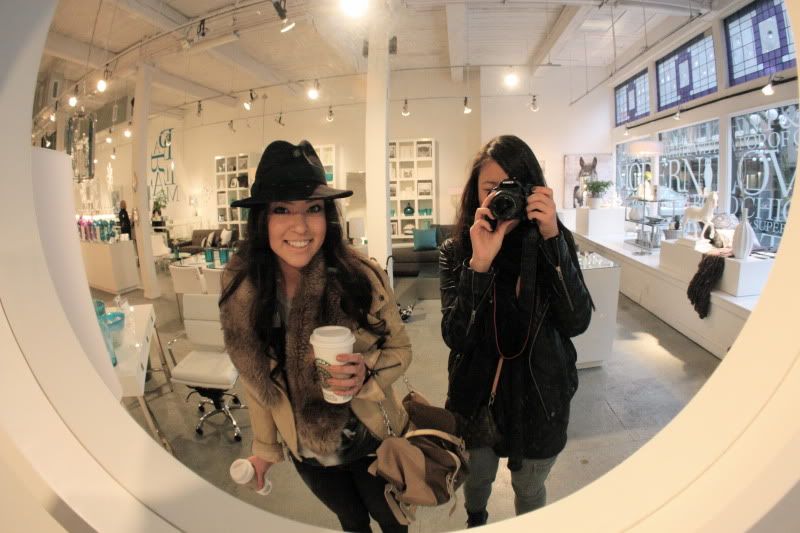 A cool mirror - I want.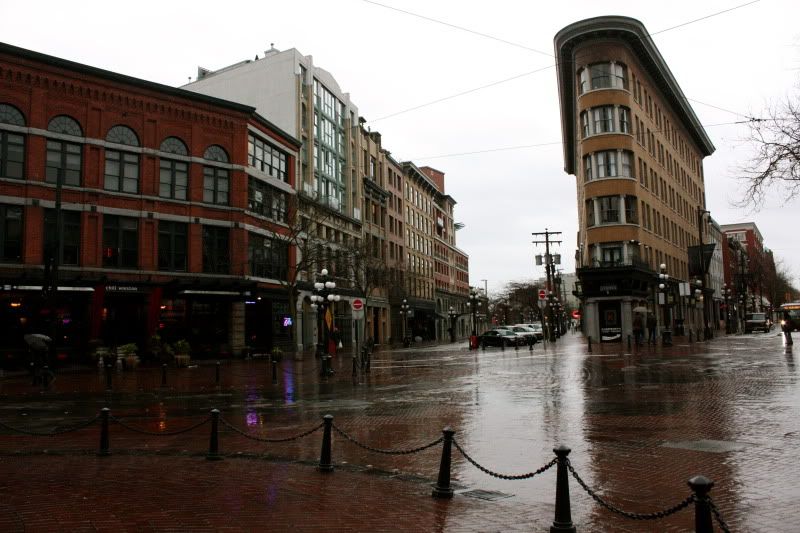 This is Gastown.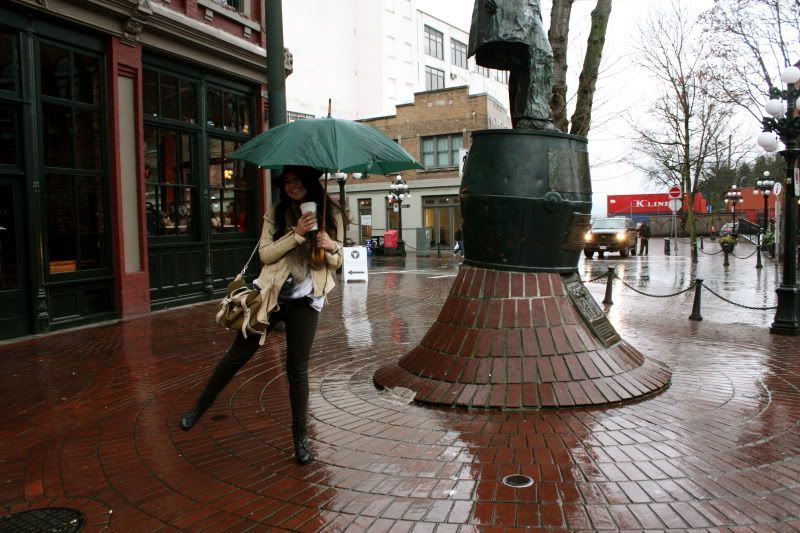 If you live in Vancouver, you just gotta embrace the rain.

Another adventure into the wonderful city of Vancouver - we had brunch at
Finches
(
corner of Pender and Homer
). They have
amazing
baguette sandwiches - can't you tell by my photo? Although it was raining
cats & dogs
, we had a fantastic time walking in and out of beautiful furniture stores, imagining what it would be like to have a complete
furnished
home. We are both currently seeking to move out (
in March - potentially
) but think that our standards are too high.
Think:
We want: brick walls, high ceilings, modern kitchen, big windows
and the list goes on... haha
This can only happen in our dreams. Anyways, another unexpected day for a photoshoot - we embraced the rain, it gave
character
to the photos. Where to next?
- Love, S.