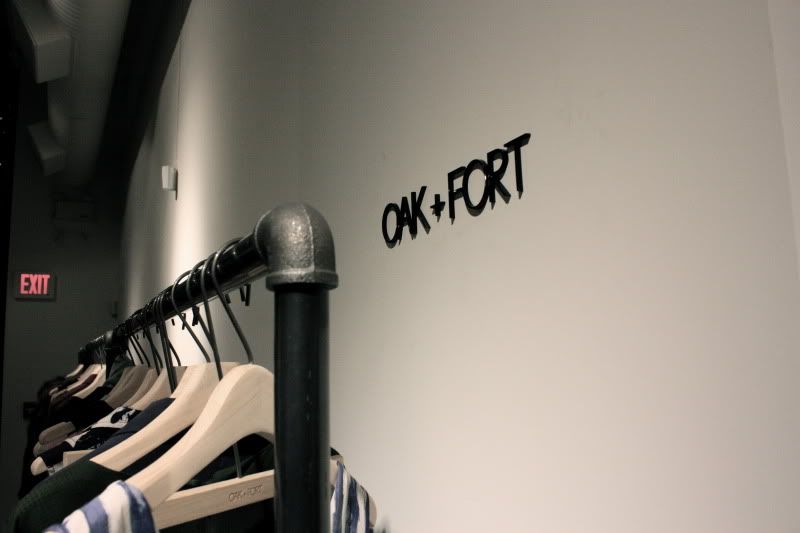 Oak + Fort - lovin' the name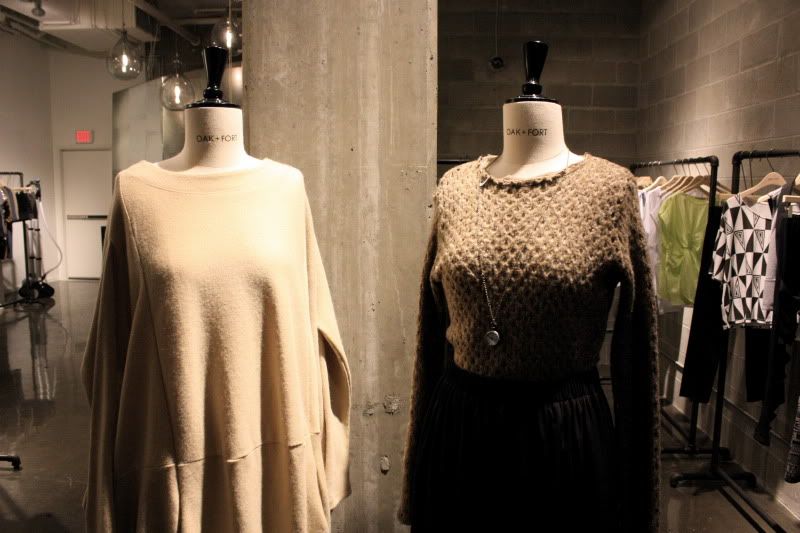 Oak + Fort mannequins.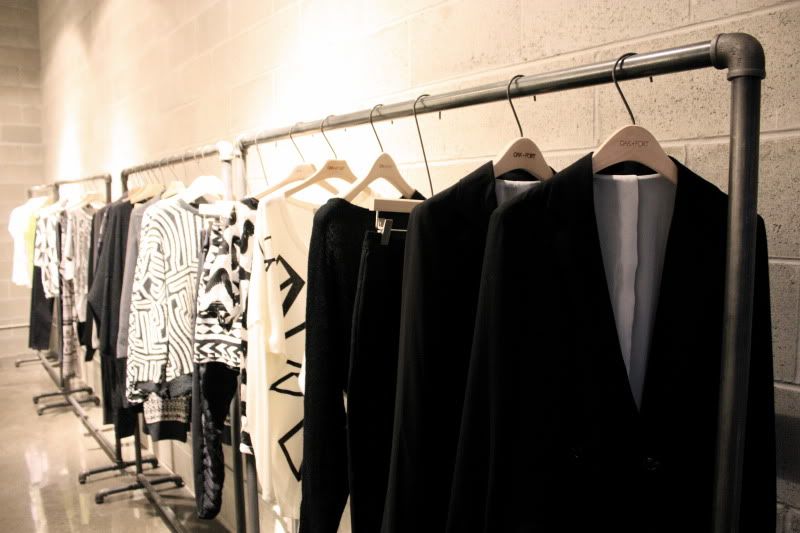 Simplistic with cool graphics.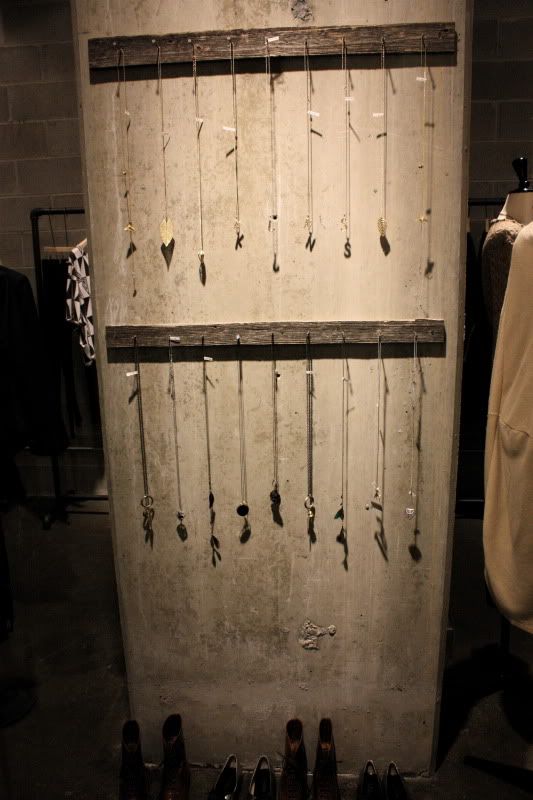 Beautiful Jewelry.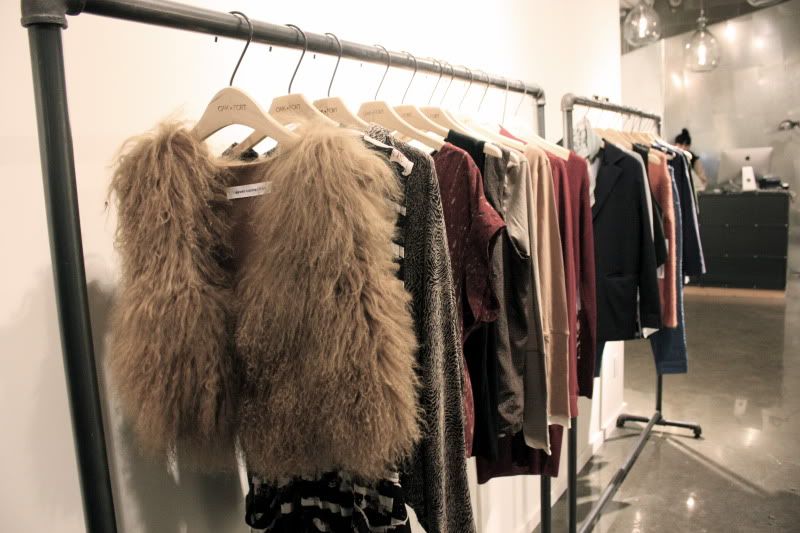 Tiffany and I were obsessed...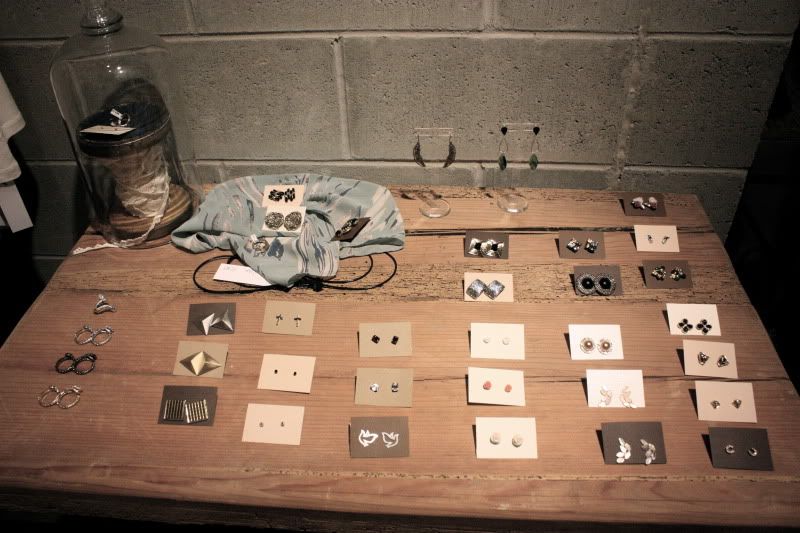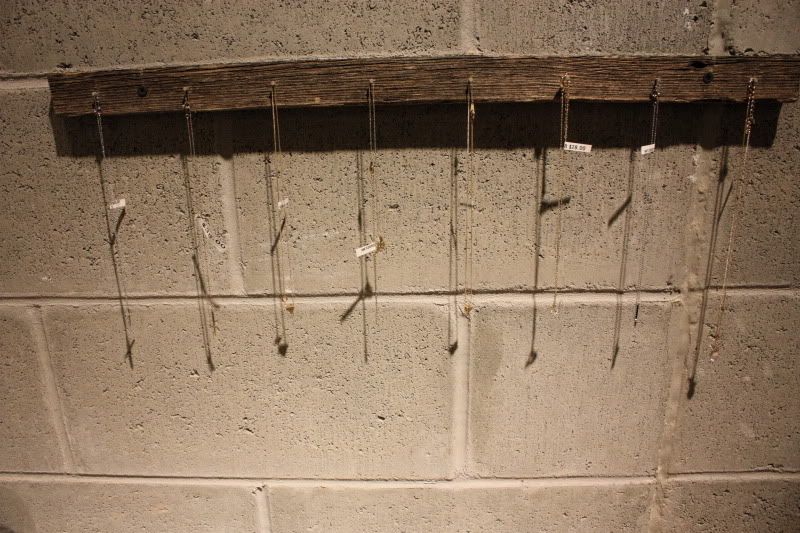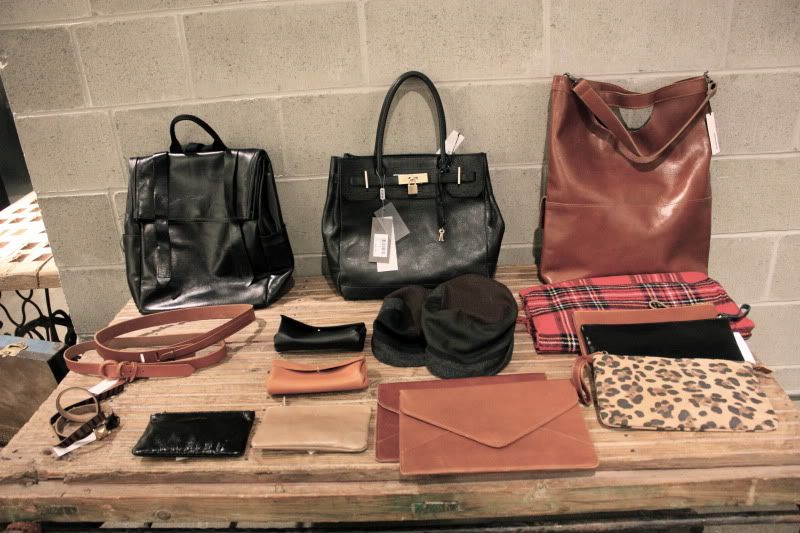 Tiffany's crop top!




Vancouver's best kept secret: Oak + Fort (
32 Water St - Gastown
).
Upon moving back to Vancouver (
permanently
), my friend Tiffany & I have been on an adventurous search for
new/fun/exciting
places to shop, eat and hang out.
Oak + Fort
happened to catch our eyes with its minimalist-designed space and stylish clothes.
Think: high fashion, effortless style, simplicity (back to the basics) & luxury at an affordable price
. The girls were kind enough to let me take some photos while we shopped (
Thank You!
) - I ended up buying another wool blazer/jacket in a tweed-printed charcoal grey, while Tiffany found a side zipper sweater & a Greece-inspired crop top. I'm very excited to see what direction they'll take for SS11 and it is now on my list of places to drop by
from time to time
tout les temps
...
PS. Will be back in Toronto
Jan 29 - Feb 1st
.
Note to self: need to take photos of everyone before I leave for good...

- Love, S.