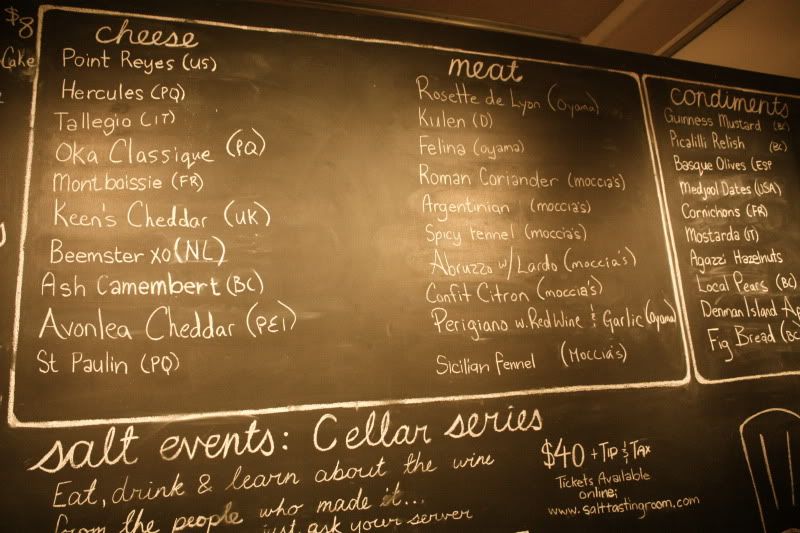 I was so lost on what to order...

Ended up copying Amaly and got 'The Best of BC' platter (with assorted meat + cheese).

Tiffany / Amaly

The perfect dinner - reminded me of 'Hoof Cafe' in Toronto.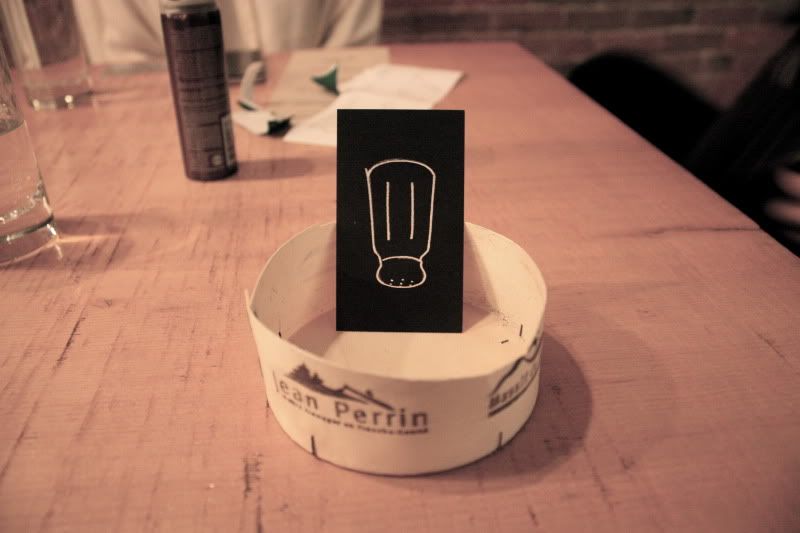 Adorable branding.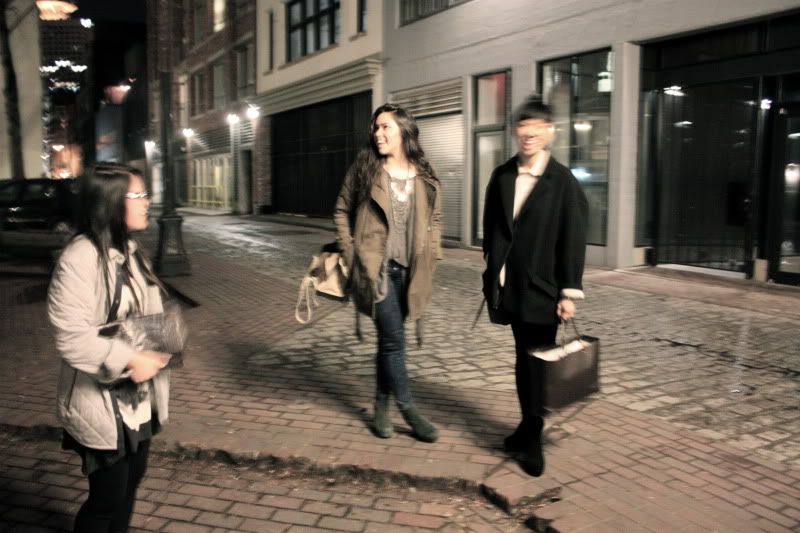 In the alleyways of Gastown.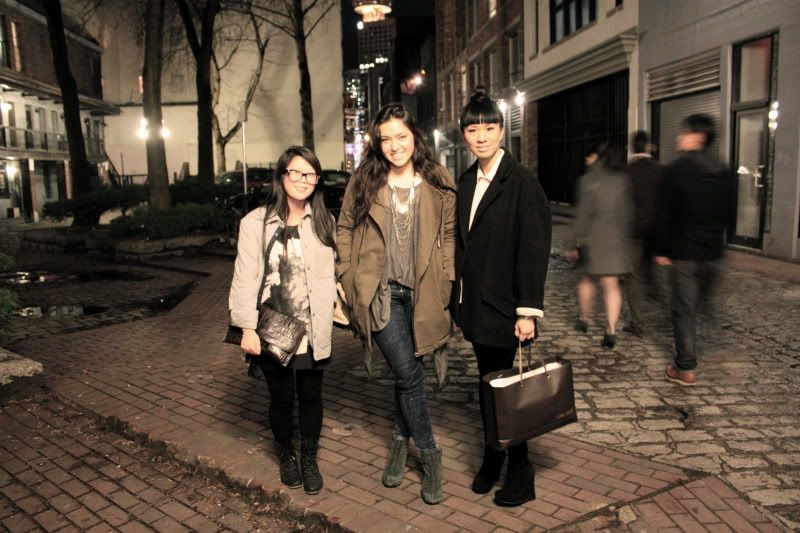 Eunice / Tiffany / Amaly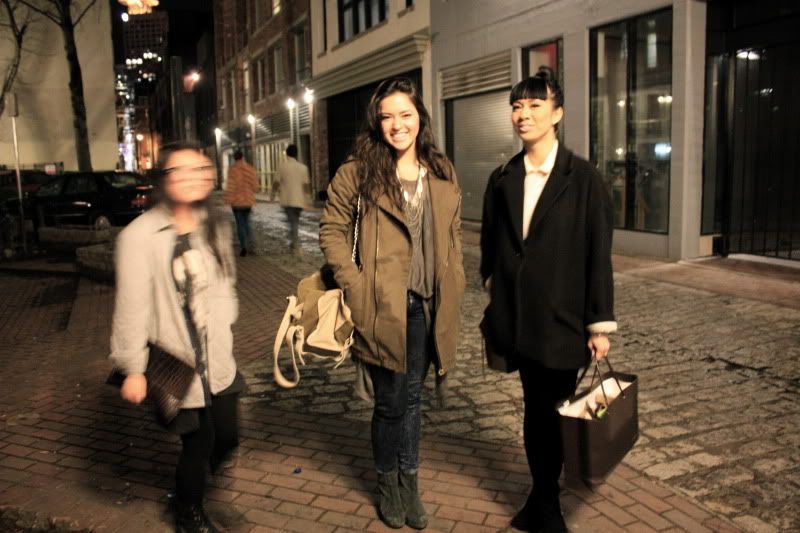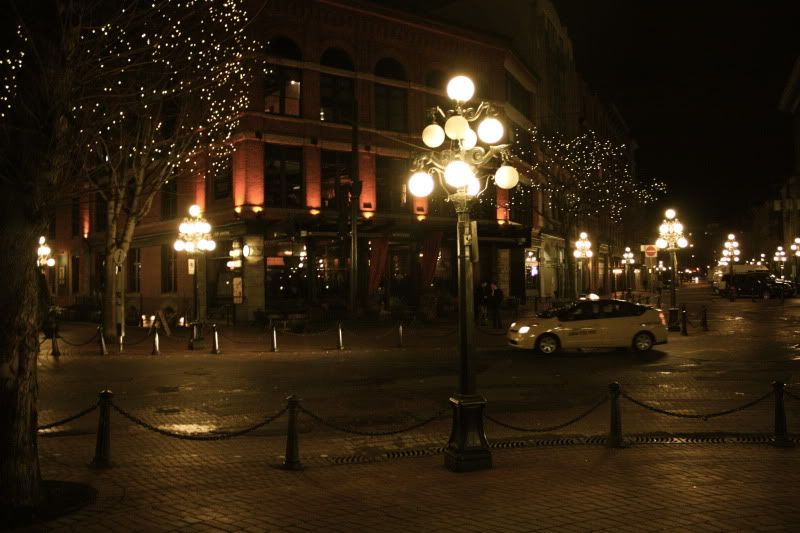 Gastown.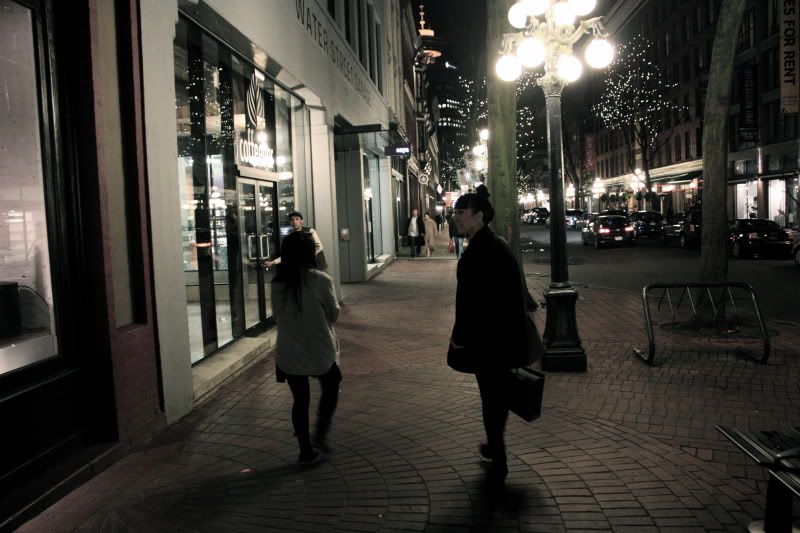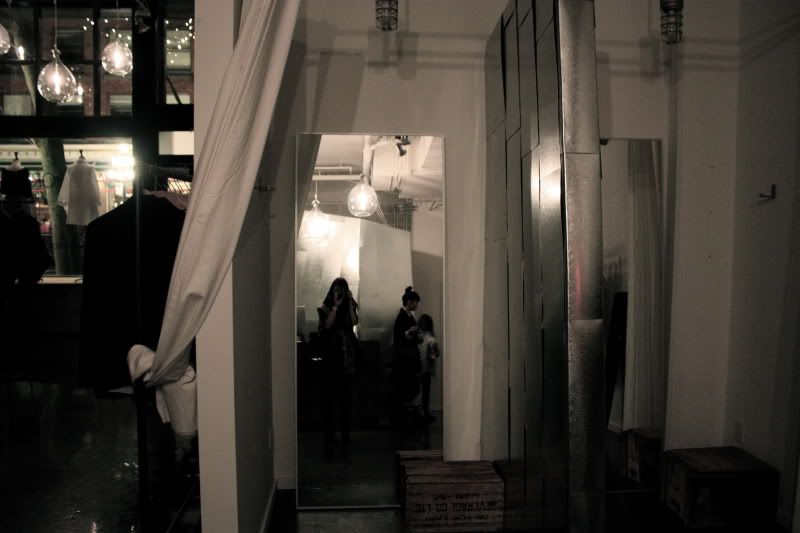 Oak + Fort fitting rooms.
The best way to spend Valentines Day: at
SALT
with your
girlfriends
. I stopped by Pacific Center today to pick up some 'dry shampoo' and was astonished to see people going
crazy
about Valentines Day. It felt like Boxing Day all over again - there were line ups at
Louis Vuitton & Chanel
... fresh flowers, chocolates & cupcakes everywhere! Anyways, we finally decided to arrange a little get-together and had a lovely dinner over wine, cheese & meat. Amaly was kind enough to show us her latest jewelry collection -
which will be sold at Oak + Fort later in the season
. Think:
old bullets, long chains & beautiful creations of destruction + war
. T'was a night filled with
friends/ fashion + fun
, ending in a
petit
photo-shoot within the alleyways of Gastown. These types of nights always inspire me and it becomes a fabulous
night cap
to
fini la jour
.
Question of the night:
What would you do with a chalkboard in your room?
- Love, S.