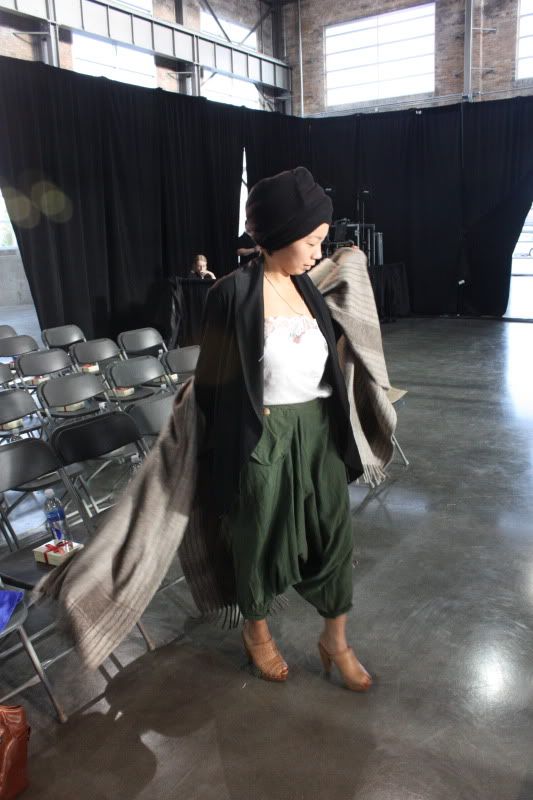 May-Anne getting ready to have her photo taken...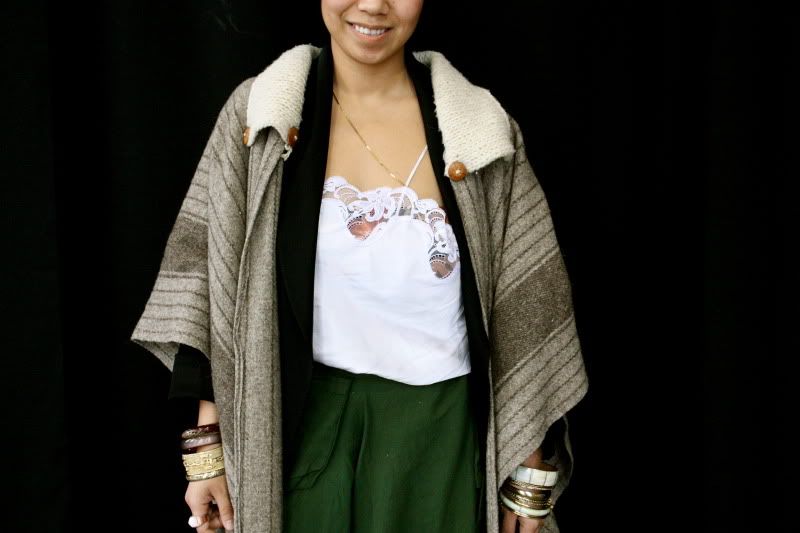 The Queen of Layers.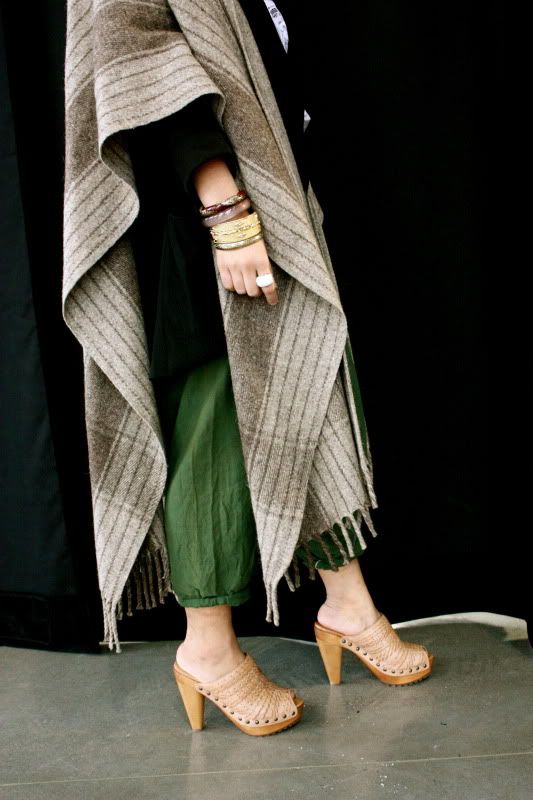 Clogs from Zara - can you believe it?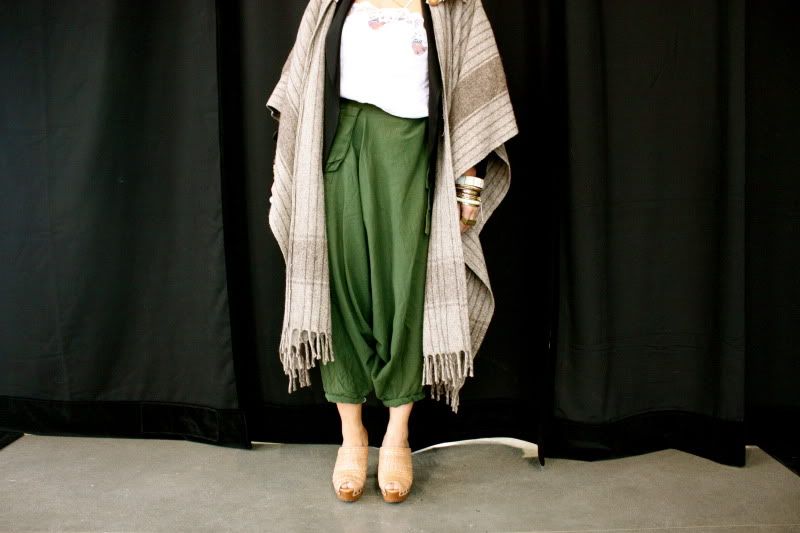 Why can't I look good in harem/ drop crotch pants?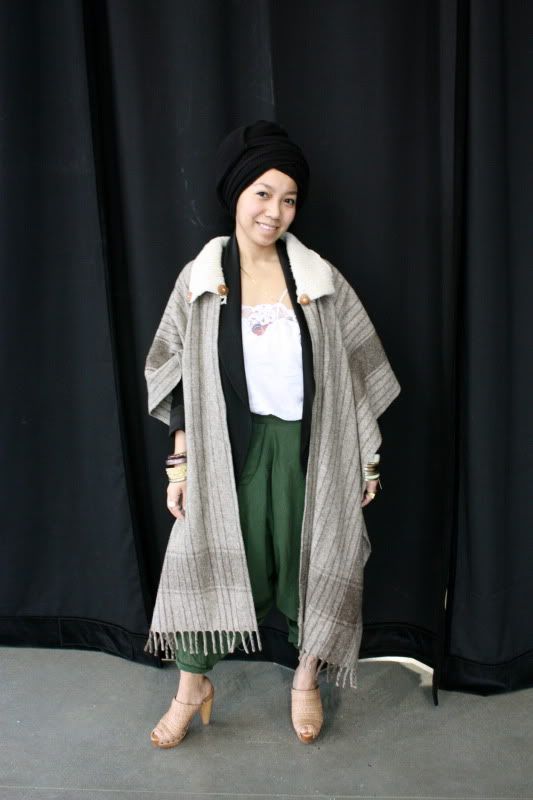 Style Muse - Bohemian Chic.

May-Anne won the most coveted award at Aritzia's Awards Ceremony (
two weeks ago
) - I know I'm late on posting, but my life has just been
i n s a n e
-
no joke
. I love the
layers
, the pants, the accessories, the scarf (
tous les chose
).
- Love, S.