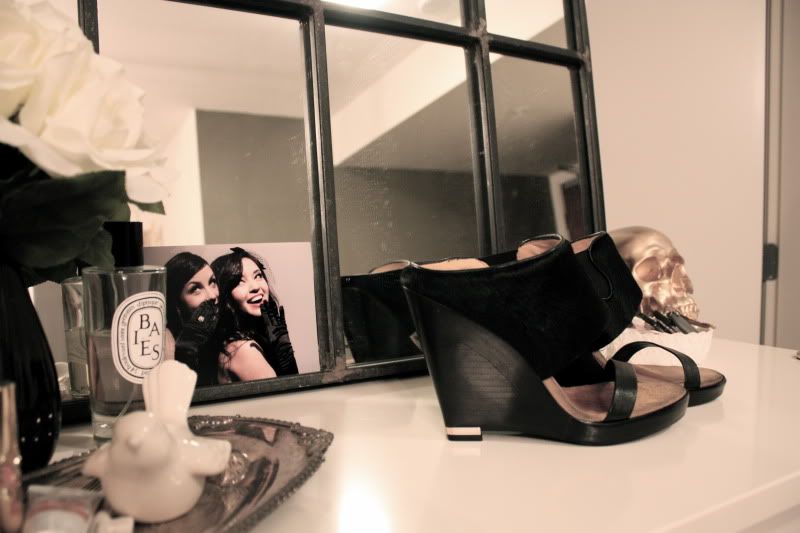 Tiffany's new ALL SAINTS wedges - aren't they beautiful?
Her mirror is gorgeous too - details to come later.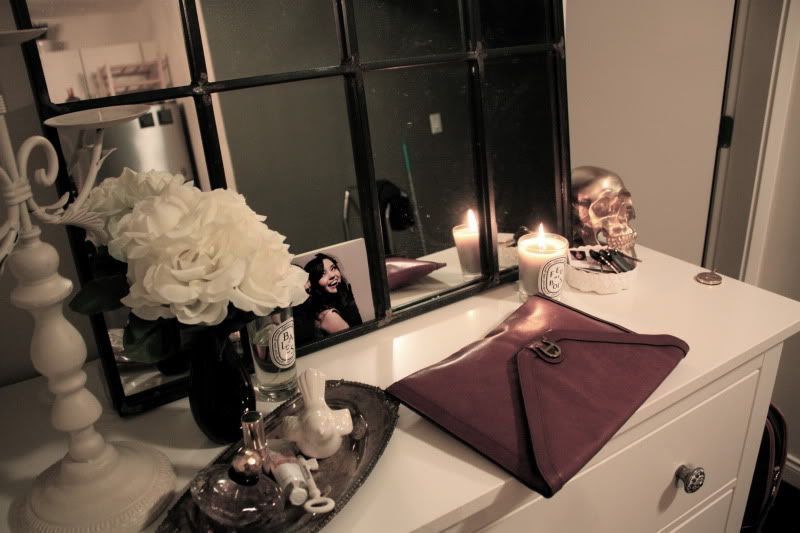 Reminds me of Georgia...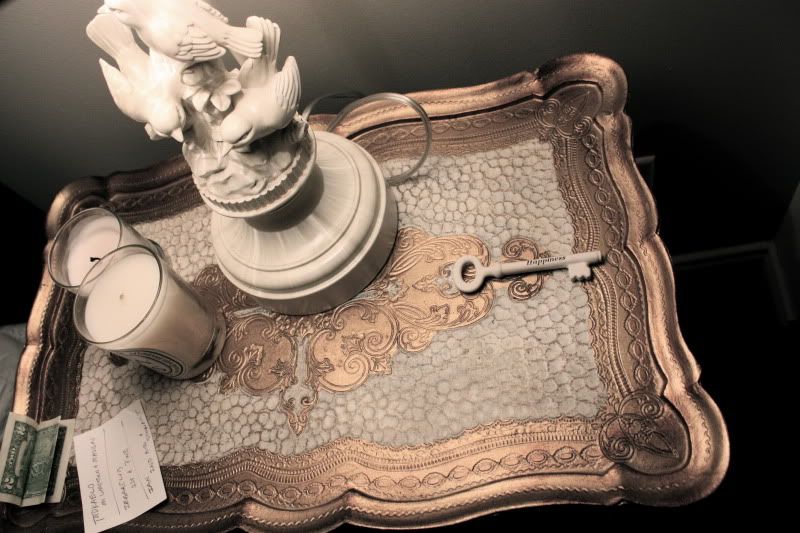 Tiffany's new table - antique shopping!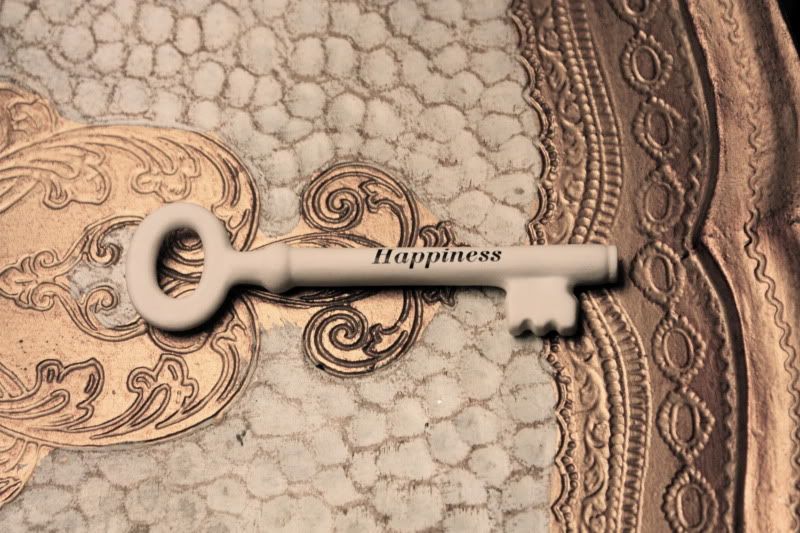 She couldn't resist: happiness the key to life.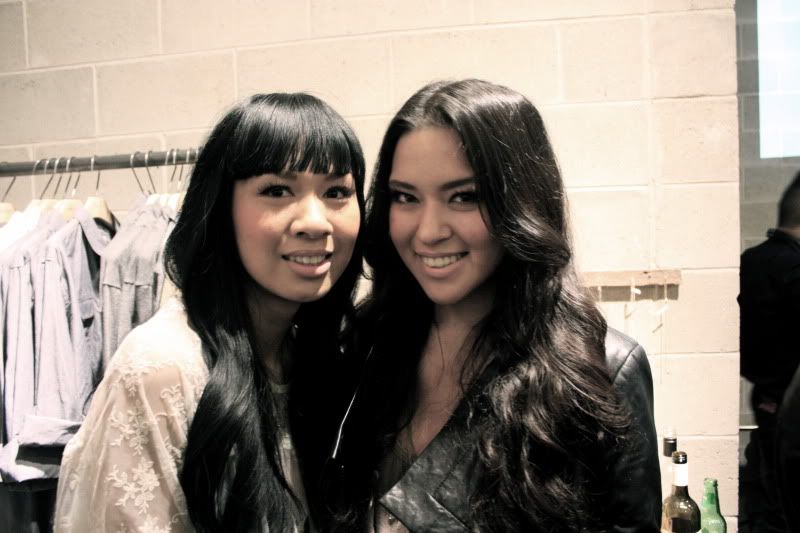 Amaly / Tiffany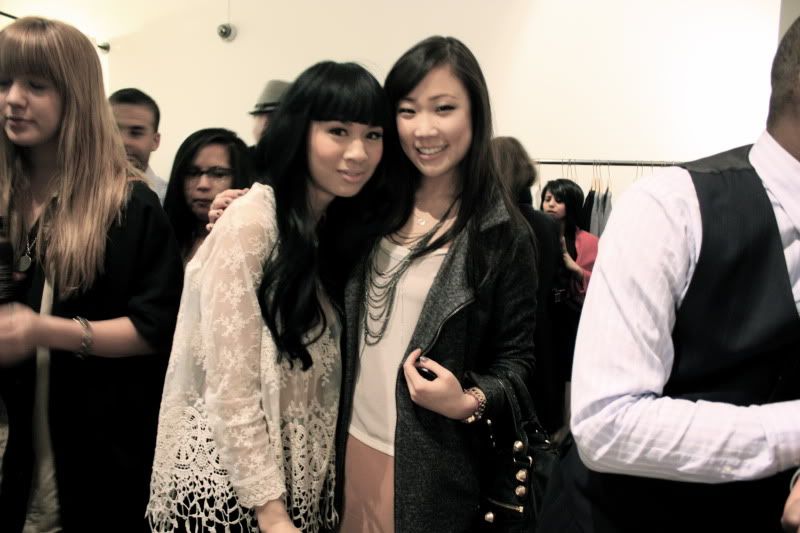 Amaly/ Me (both wearing Oak + Fort!)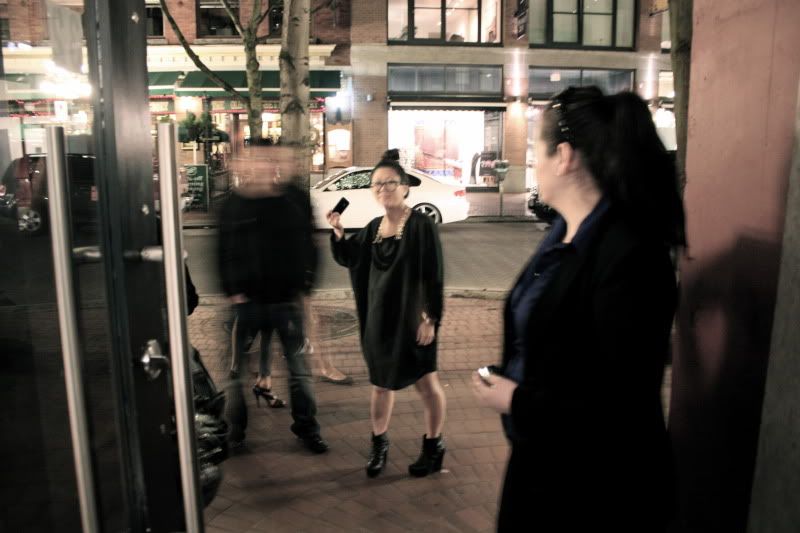 Eunice outside doing line control awwwww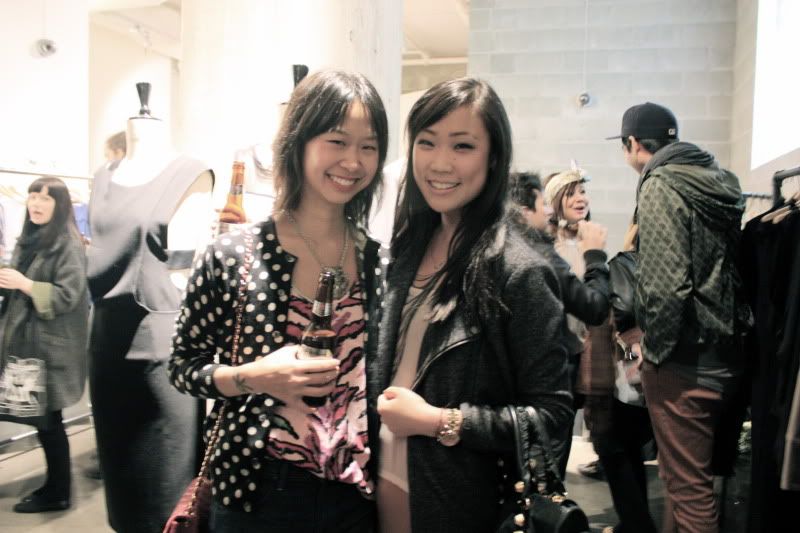 Rebecca / Me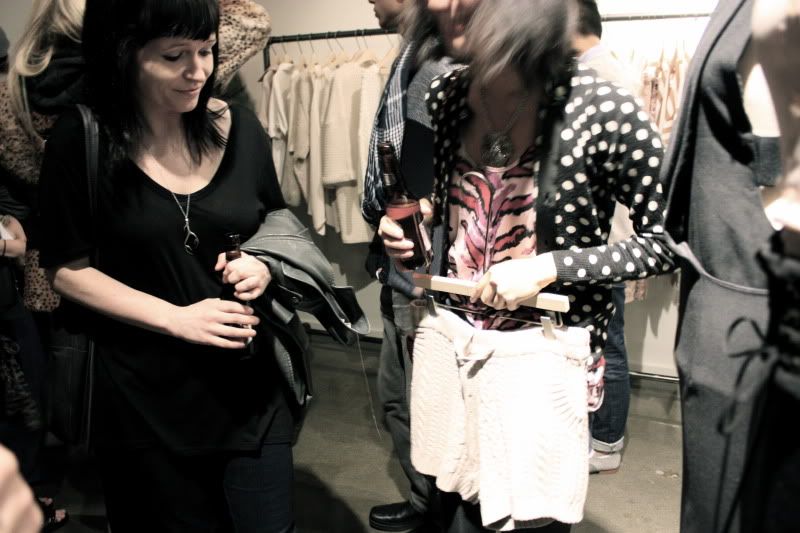 Oak + Fort's knitted shorts!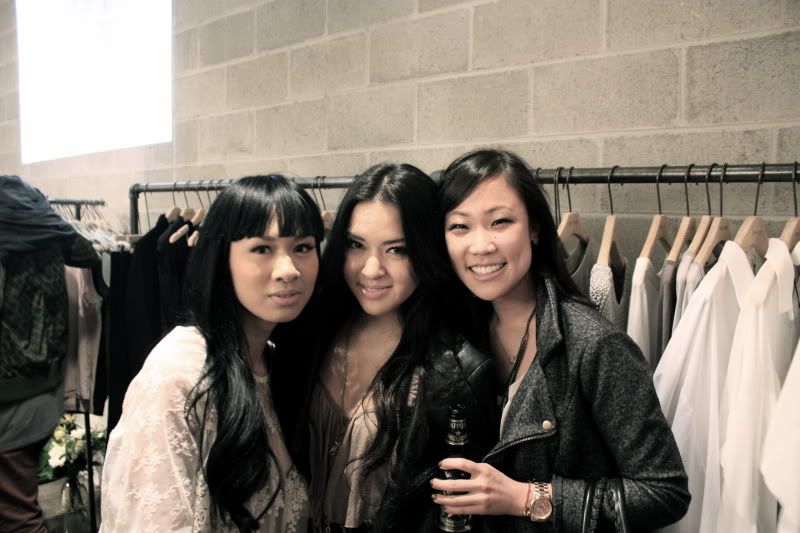 Amaly / Tiffany / Me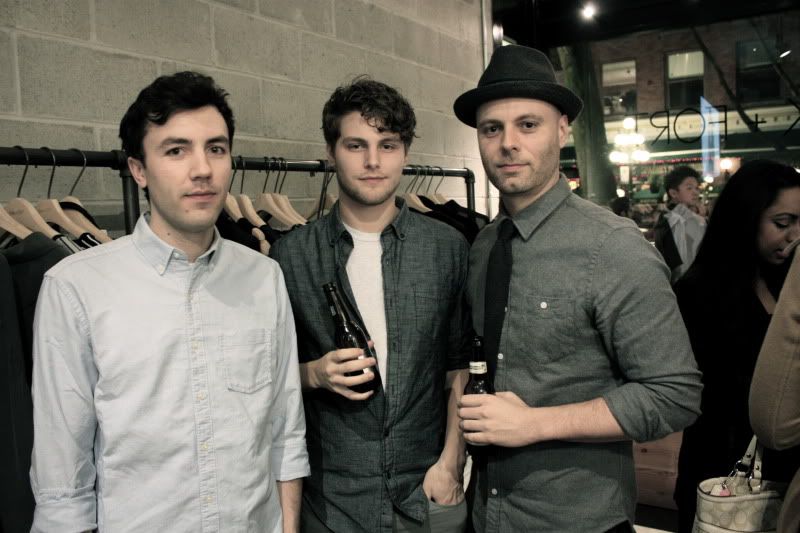 Les boys...
Eunice / Me / Tiffany
The cuties behind it all!
Until next time: s m i l e
If you don't already know... Tiffany has officially moved into her new place! I'll do a full post on her home once she finishes decorating and making it look all
girly
. The images above reveal a little glimpse into her world. Anyways, last weekend was one of the most interesting weekends I've had in awhile. We ended up going to the
Oak + Fort
opening and saw our
beloved
friends, Eunice Quan (
Creative Director
) and Amaly Narong (
Head Designer and Jewelry Designer of her own line: Amaly
). We were greeted with amazing food from
GUU
, Sapporo Beer & mini-cupcakes
#YUM
. Oak + Fort was filled with a random mix of people; from Vancouver's socialites to the fashionistas and local hipsters - t'was a
parfait mélange des personnes
- I was inspired. It's weird being back in Vancouver (
been here for three months already
) but I feel like I'm re-building my life again -
J'ai besoin de affronter une épreuve maintenant
.
- Love, S.