Amaly's F/W 11 Collection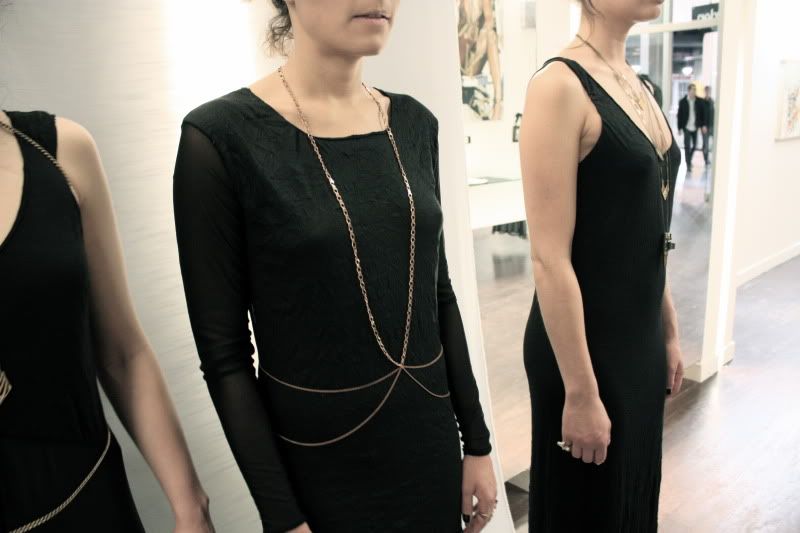 Amaly's F/W 11 Collection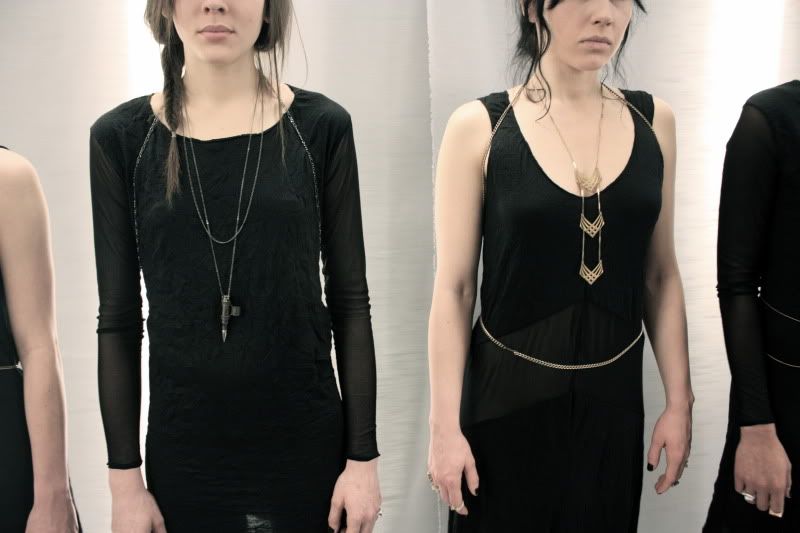 Amaly's F/W 11 Collection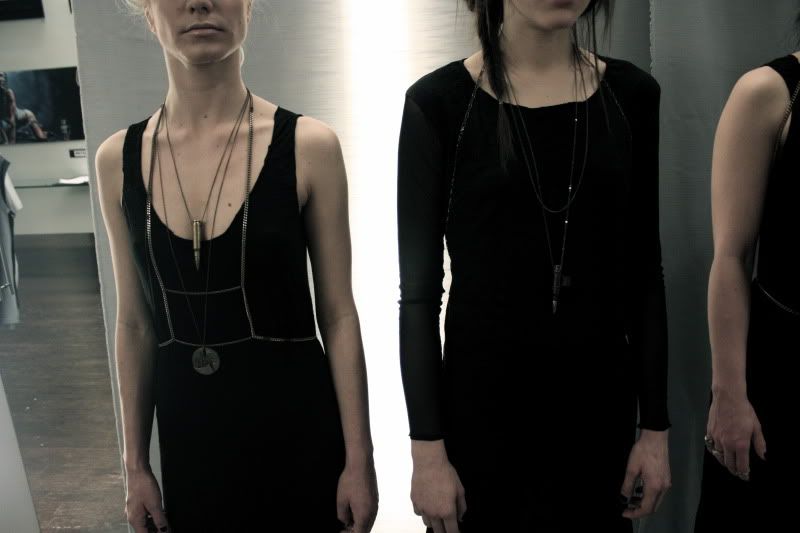 Amaly's F/W 11 Collection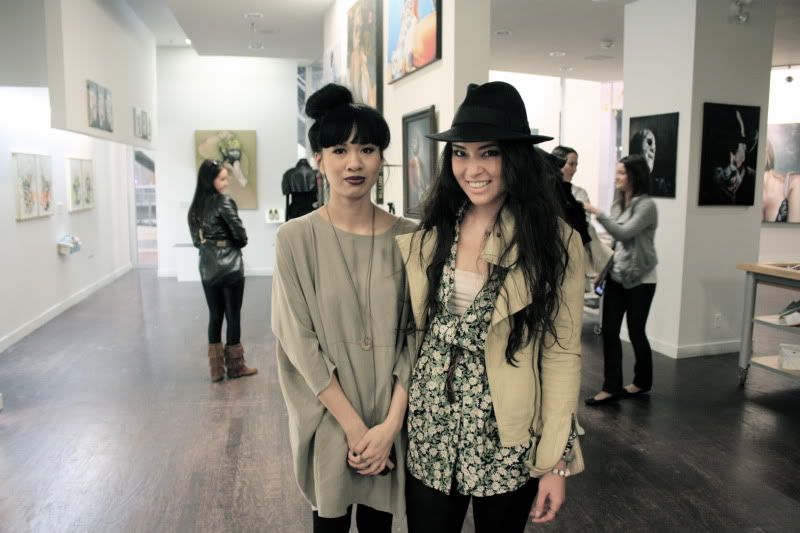 Amaly / Tiffany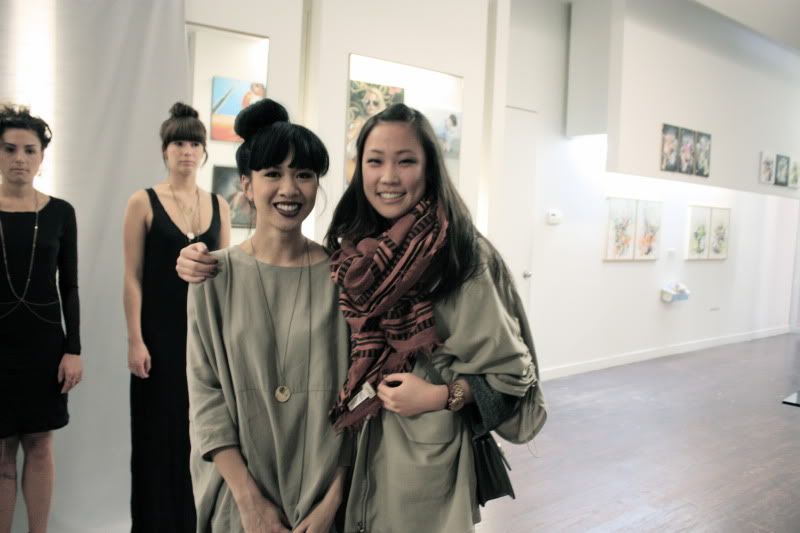 Amaly / Me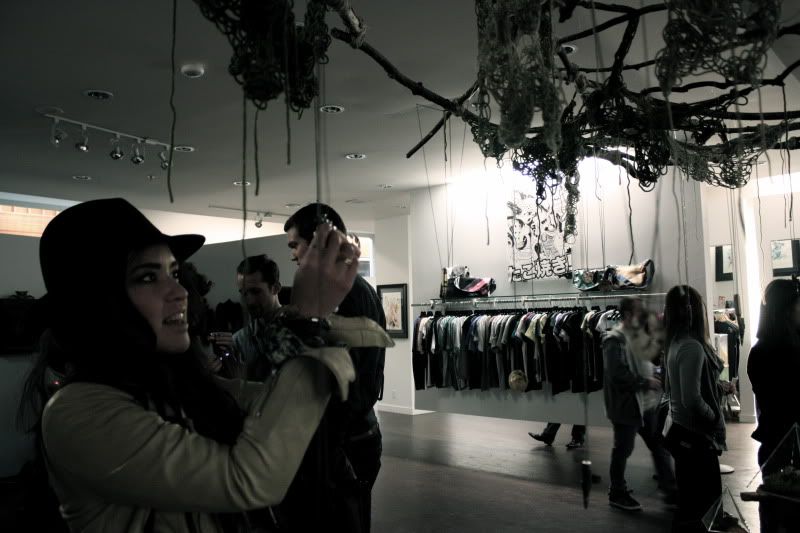 Tiffany checking out the pieces...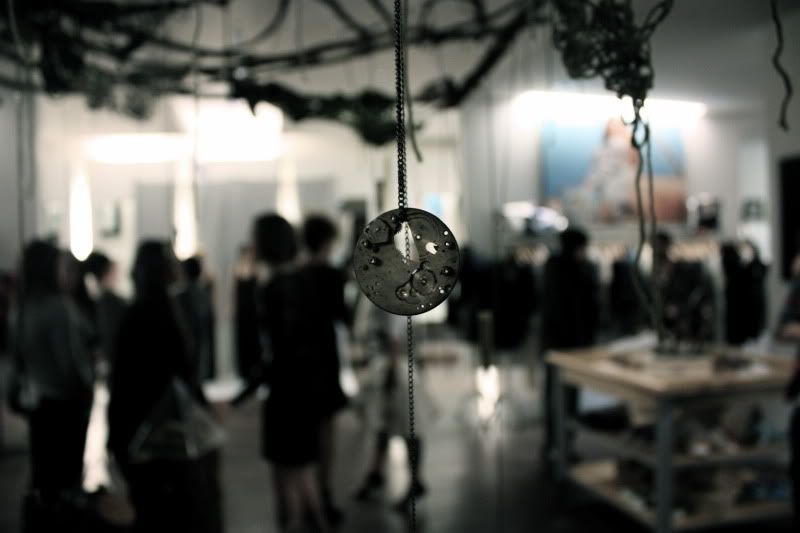 A piece from the ammunition belt.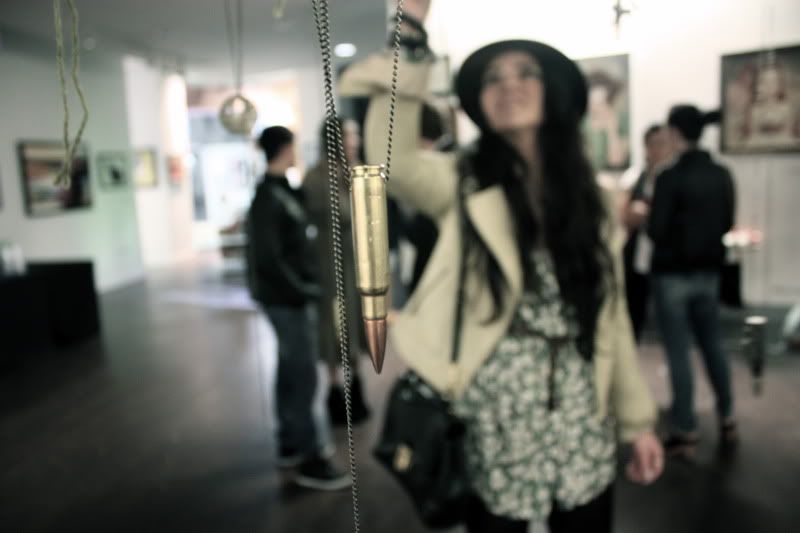 The Bullet...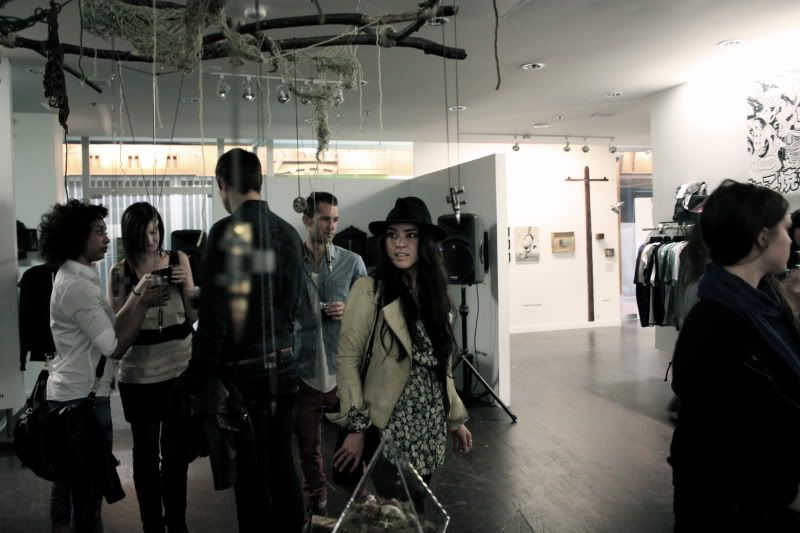 Tiffany lost in the forest.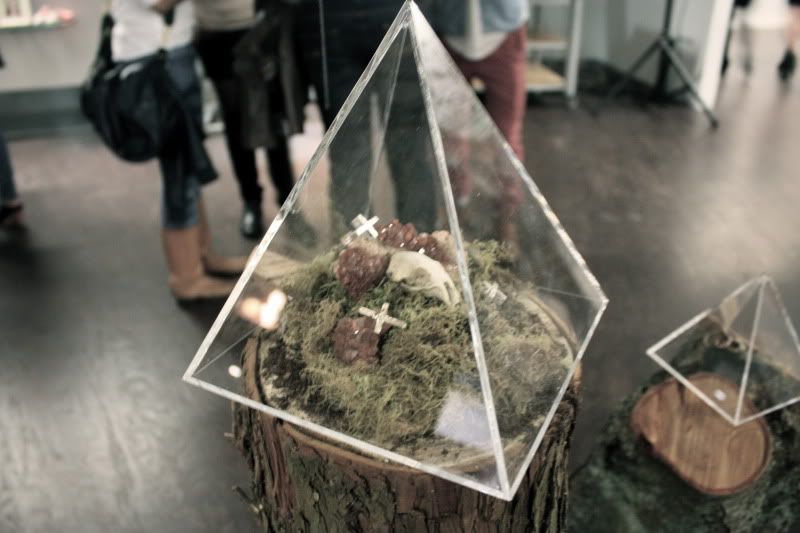 The hand-made 'cross' rings.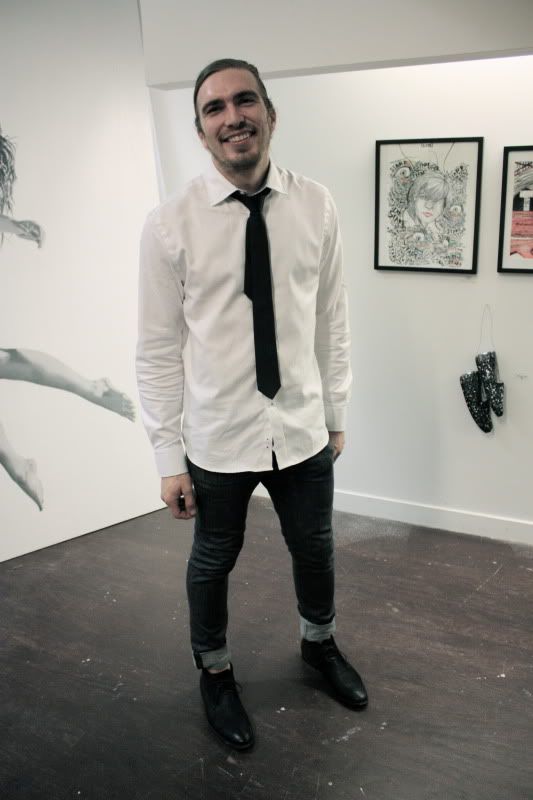 Dusty
The cute couple: Amaly / Dusty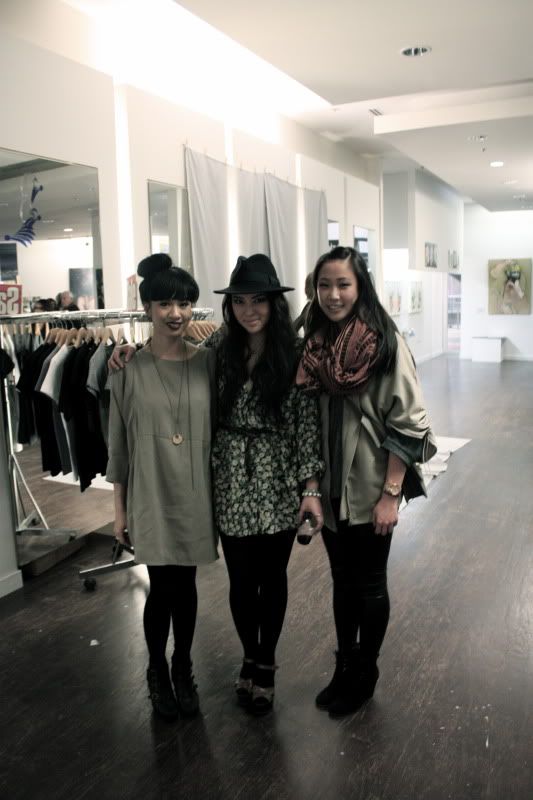 Amaly / Tiffany / Me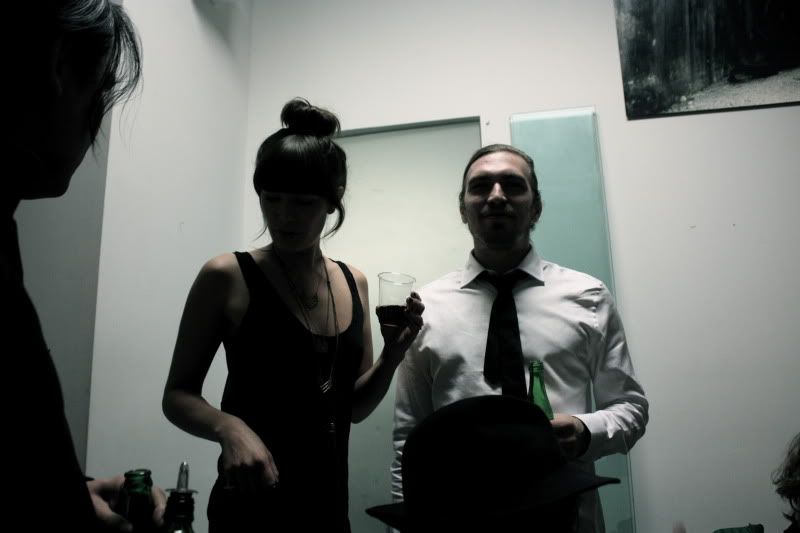 Eunice!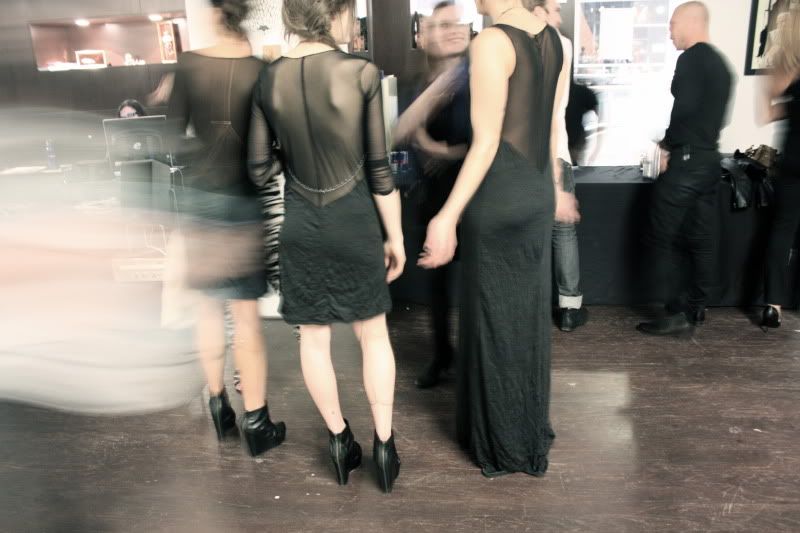 The Models.
Amaly's Abomination
: F/W 11 Collection - exclusively sold at
Oak + Fort
this Summer 2011.
Upon moving back to Vancouver, I've been so blessed in meeting the
fashion influencers
of our beautiful city. I was first introduced to
Amaly Narong
,
an up and coming, talented jewelry designer
, from Oak + Fort's Creative Director -
Eunice Quan
. Amaly's F/W11 Collection is focused around bullets that were taken apart from an old belt of ammunition, along with chains interlinked to form the perfect
'touch'
(accessory) when wearing a black maxi dress. I was especially attracted to her hand-made 'cross-inspired' rings, which were perfectly displayed in clear, pyramid shaped showcases. The
'bullets'
were beautifully presented - each dangling from a tree-like fixture, embodying the vision of an enchanted forest. Last time I spoke to Amaly, all pieces were in production and won't be released till the Summer - I guess this will just be a test of my patience. I want
one
ALL
maintenant
!
- Love, S.