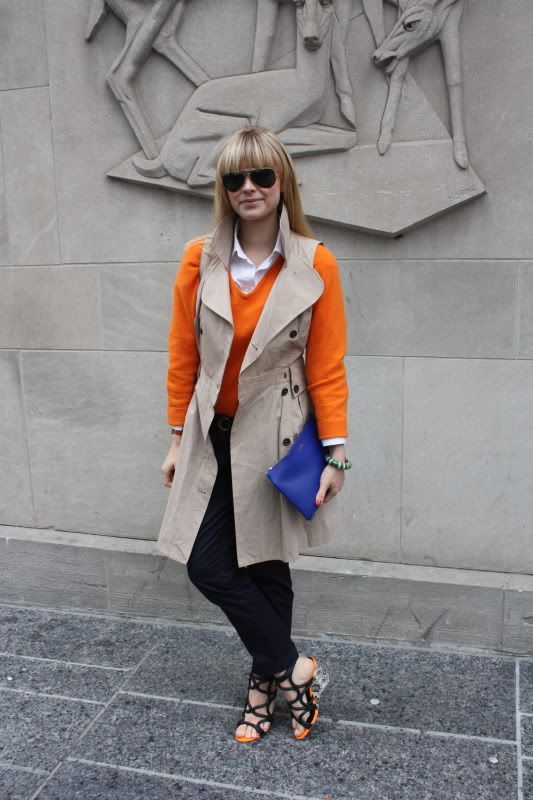 Mosha wearing a Linda Lundstrom Sweater, Stefanel Blouse, Marella Slacks & a Zara Trench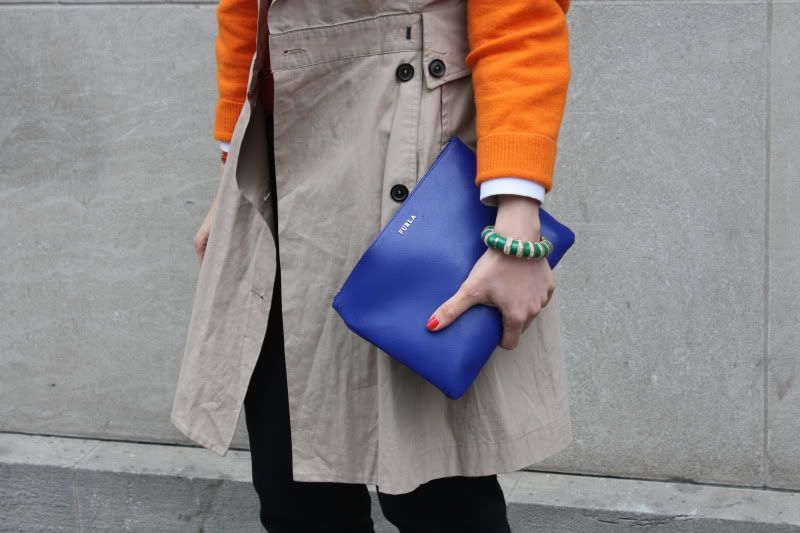 FURLA Clutch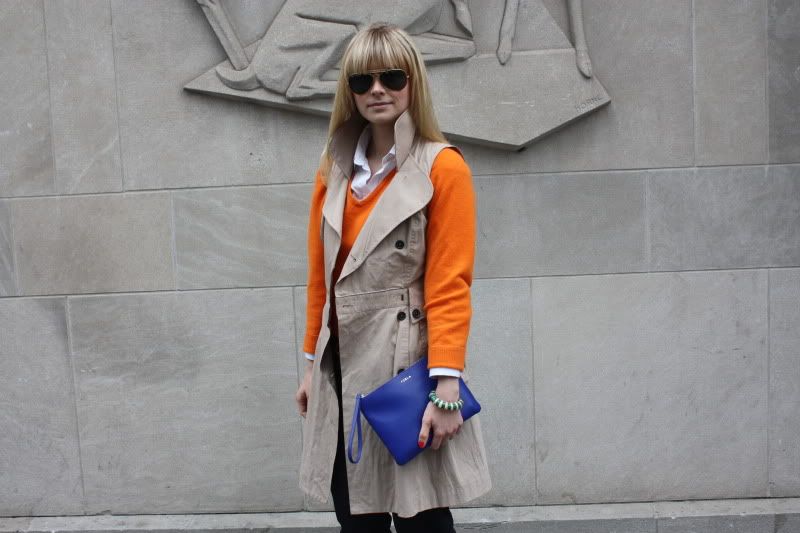 Aviators: Raybans
Aldo X Flare Wedges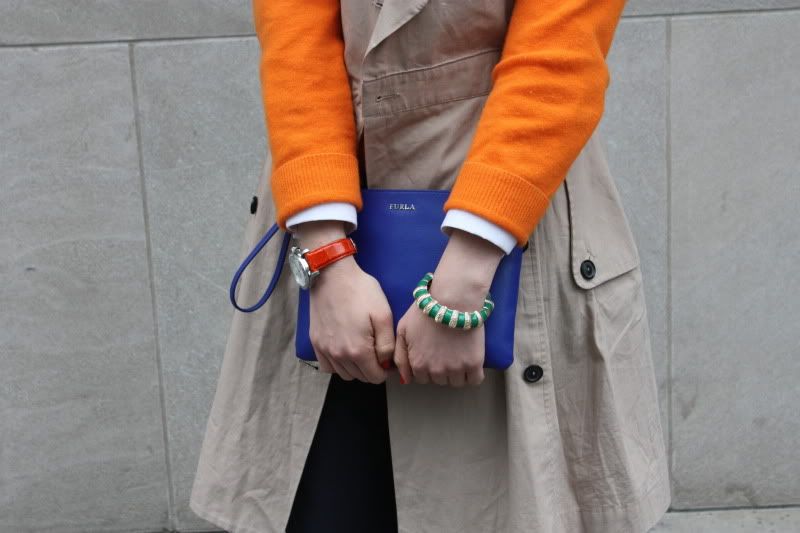 Bright Colours!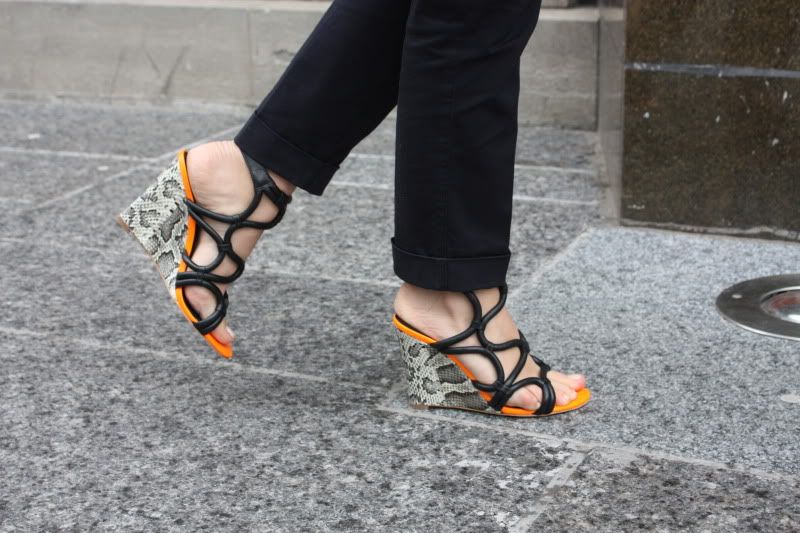 Aldo X Flare Wedges (Je le veux...)
I spent my Easter Long Weekend in Toronto (as usual) and was blessed to have caught
Mosha
just in time as she was returning from her Italian adventures. Regardless of the fact that Monday was a gloomy (overcast)
jour
, Mosha brightened her presence by wearing a neon orange
Linda Lundstrom
sweater that perfectly matched her snakeskin wedges. I almost fell off my chair when she told me her heels were from ALDO - a collaborative piece that was done by
Flare
X
Aldo
. It retails for $135 and can be purchased
tomorrow
- check
HERE
for more info. Anyways, it was always a
pleasure
catching up with Mosha and hearing about her inspiration for the next season - think:
Italian menswear
- simplistic, clean cut and well put together. Mosha epitomizes it all...
- Love, S.