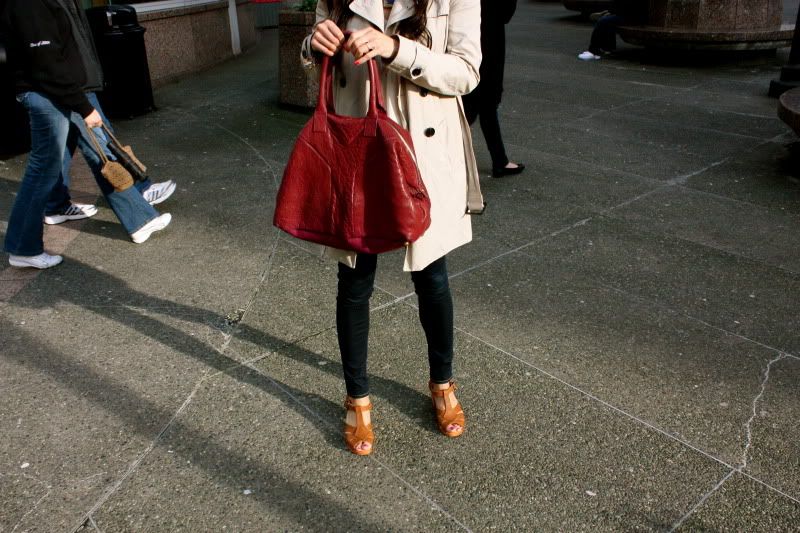 Spring is finally here!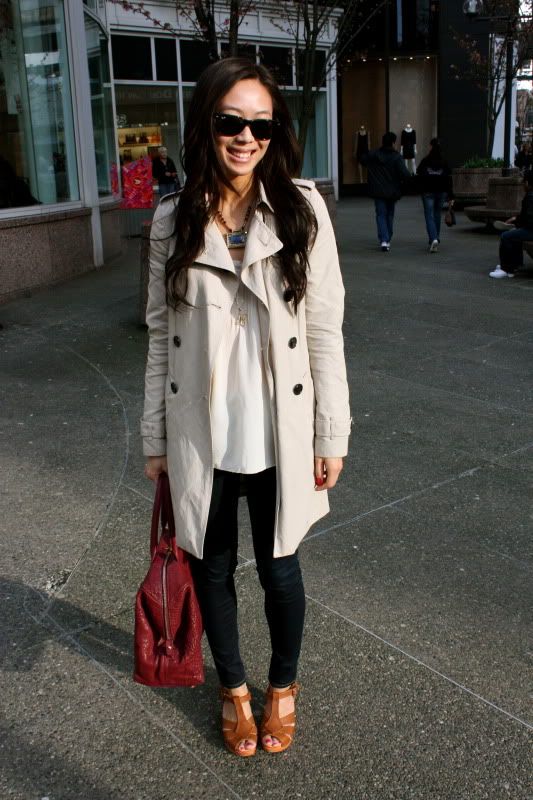 Joanna wearing a T.Babaton Trench, Seven jeans, Wilfred Silk Top, Sven Clogs, YSL purse & Raybans.
Jewelry = Oak + Fort 'N' from the Middle East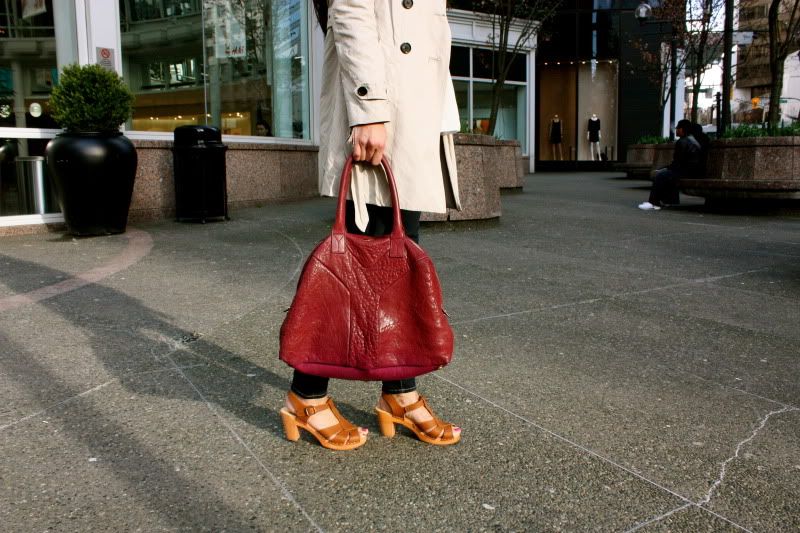 YSL Easy Y Tote.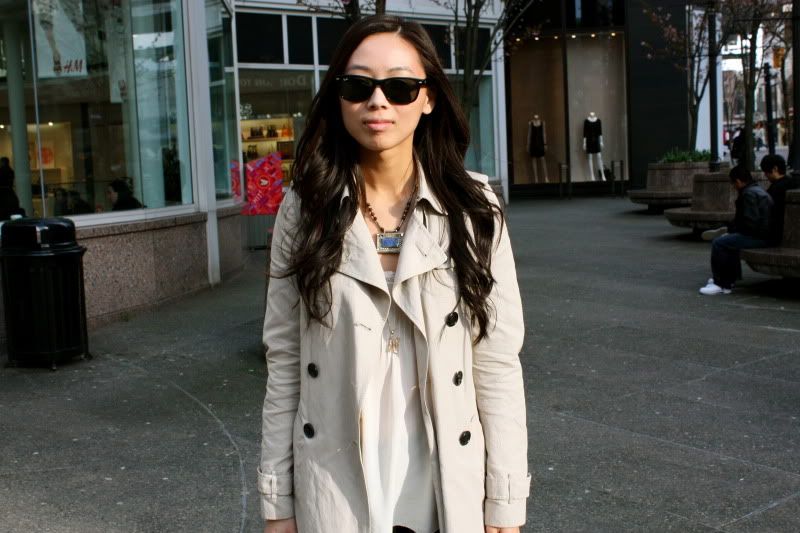 We love sunglass weather =)
My past weekend consisted of...
- Shopping with my friends: Monica just bought the same YSL Easy Y Tote but in Orange!
- Amaly's Abomination FW11 Preview (
photos of that next
)
-
6 Acres
: had a glass of Savingnon Blanche & amazing mussels
- Golf lessons & golf shoes by JoyFoot
- Church & pho @ pho tam!
- Love, S.