Courtney wearing: Mackage leather jacket/ VV Army Jacket/ JBrands (cut by her)/ Wilfred Scarf/ Harry Rosen Rainbow Sweater/ Balenciaga Mini-side bag.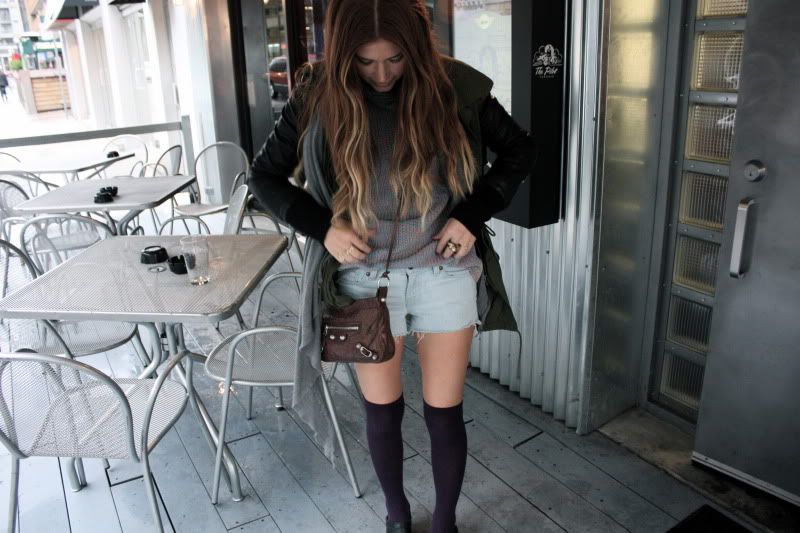 Adjusting for le photo...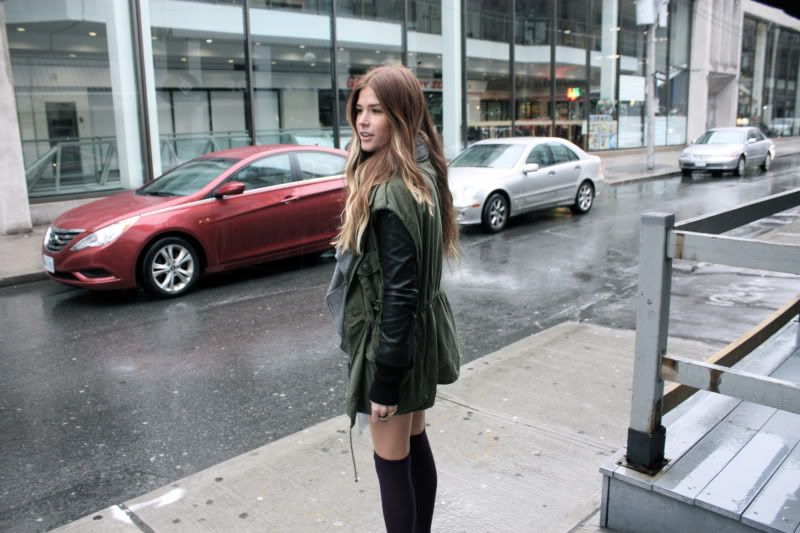 I made her go out in the rain...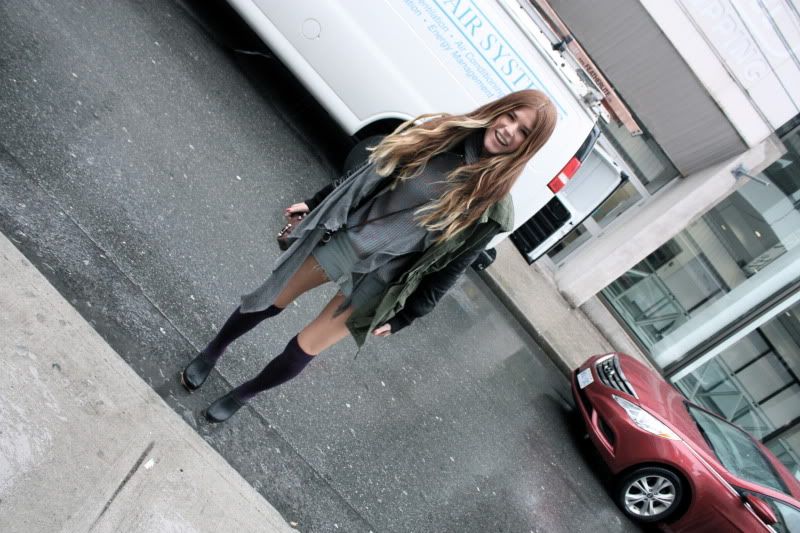 and wanted her to jump in the puddles.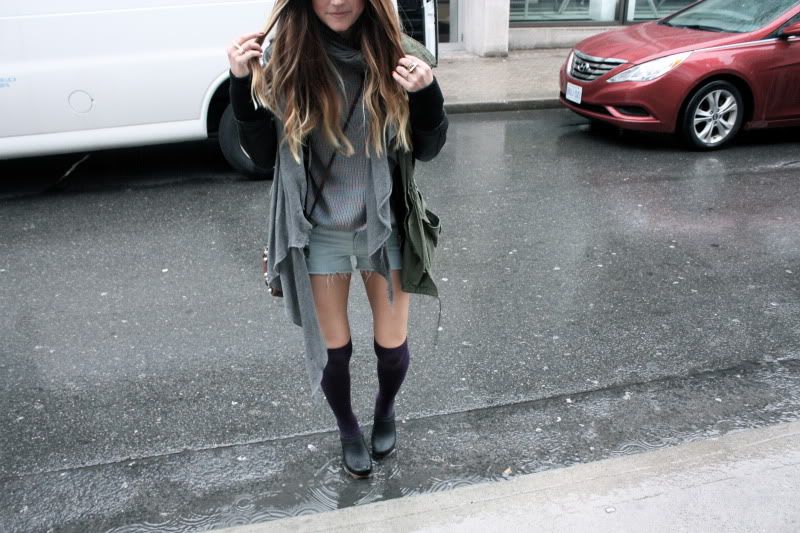 It was unsuccessful - her feet were soaked.
We had a good time regardless =)
My last post on Courtney Devries was on her Birthday in October (
A Fashionable Gathering
)
It's already been six months...
You can't tell in the photos but her 'rainbow' sweater is her dad's from Harry Rosen in the 80s! Let's just say,
c'est tres jolie
! Two other cool pieces: a) Army Jacket: she cut off the sleeves to make it a vest and wore her leather jacket underneath b) JBrands: used to be skinny jeans, but she made it into shorts. I love
DIY
projects - makes your pieces that much more
personal & interesting
. Next time you have a pair of old jeans, think twice before throwing them out
or
invest in a sewing machine (
honestly
) - it will be your most prized purchase
haha
.
- Love, S.