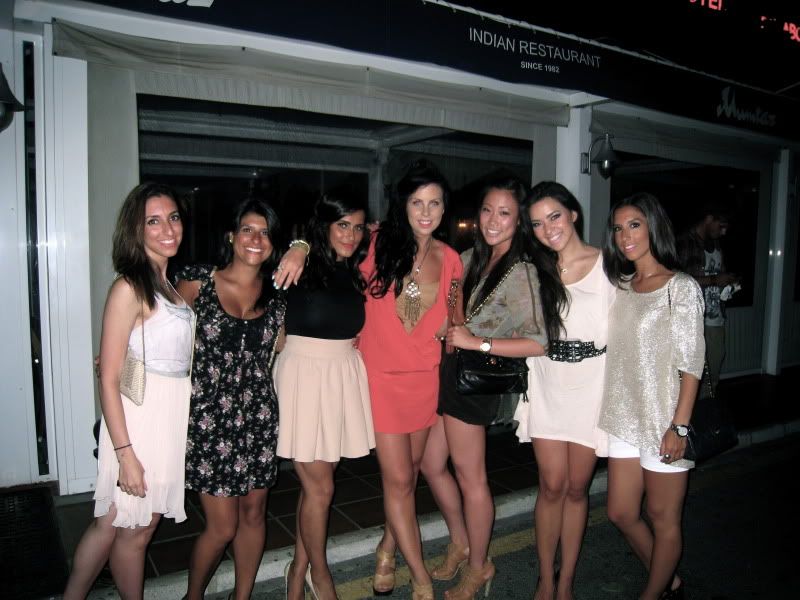 Chickitas: Talar S/ Talar B/ Christine/ Georgia/ S/ Tiffany/ Danah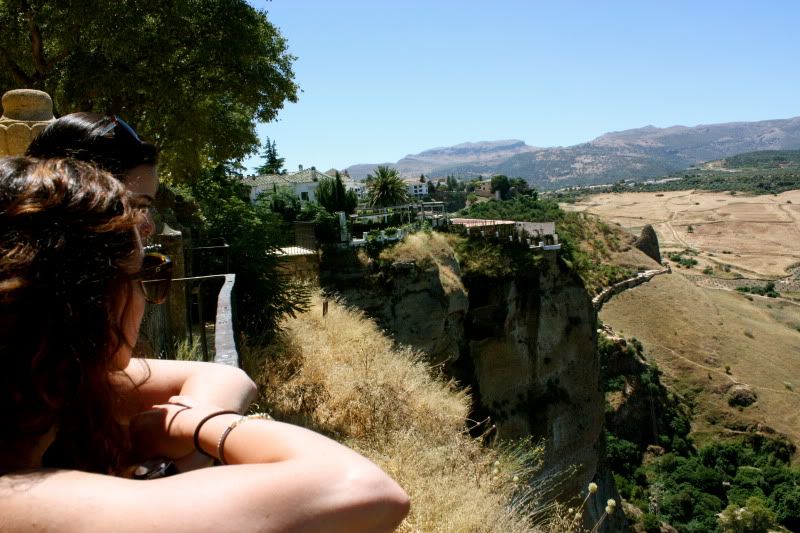 Ronda, Spain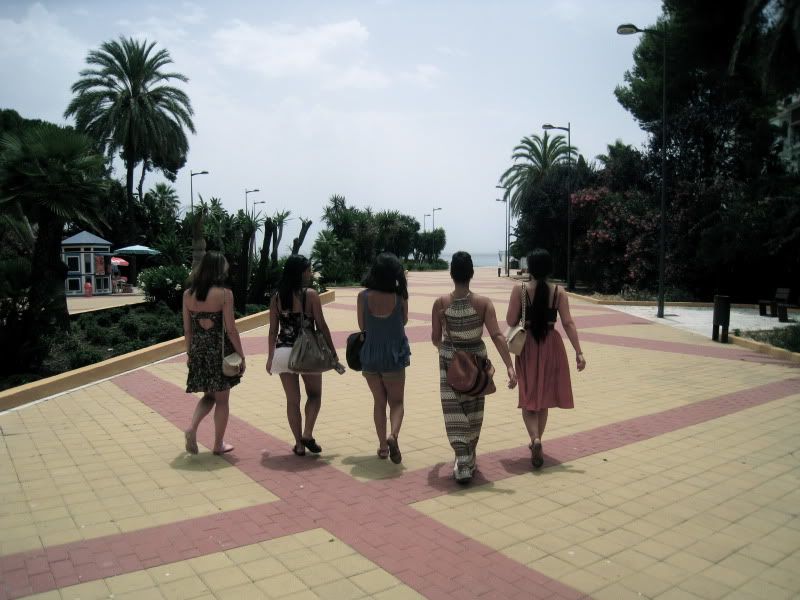 Walking towards the beach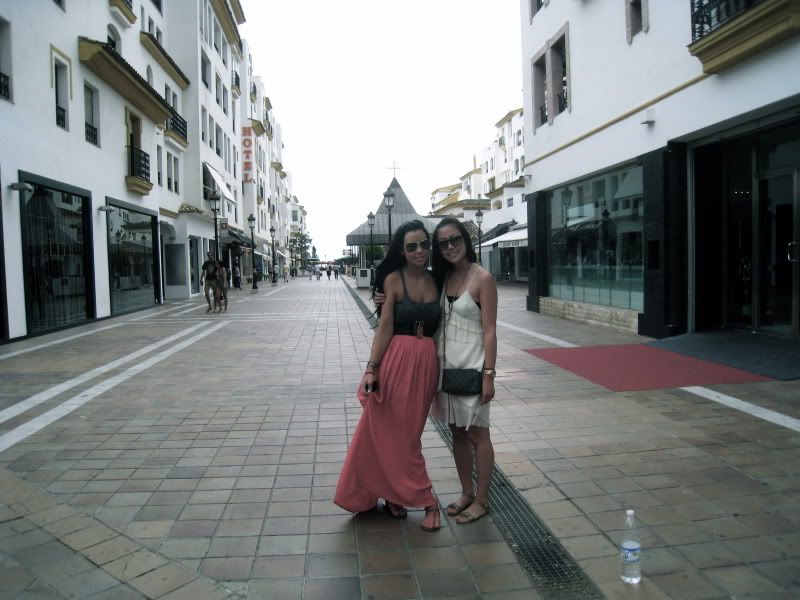 Georiga and S: enjoying the streets of Marbella (Puerto Banus)
The view from Ronda's old bridge... breathtaking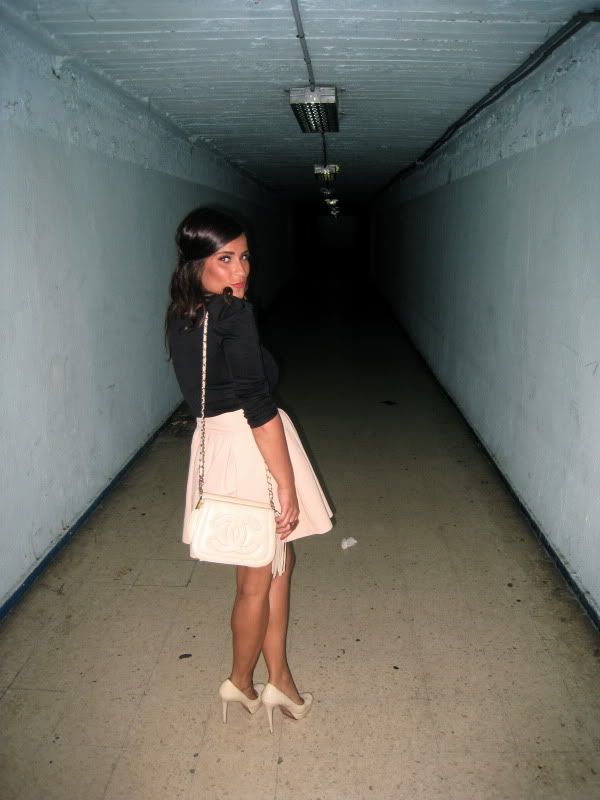 Chickita: Christine
my model for the night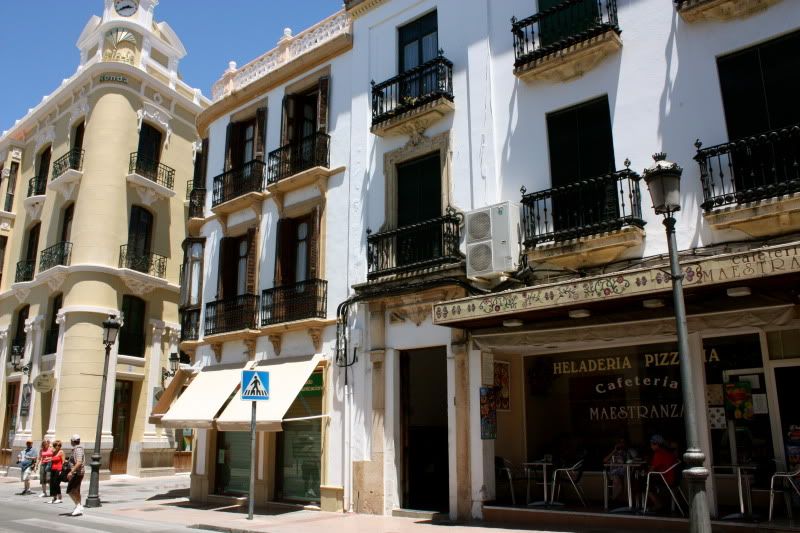 Old buildings in Ronda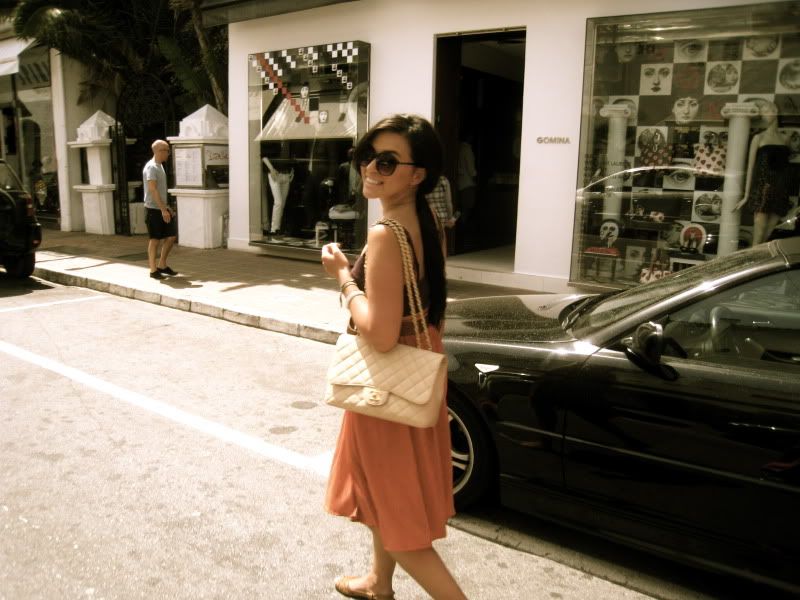 Tiffany enjoying the sun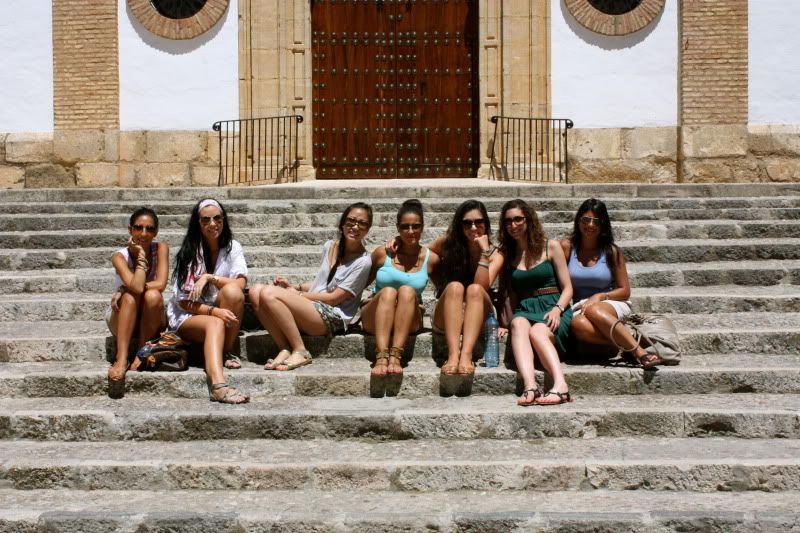 In front of a cathedral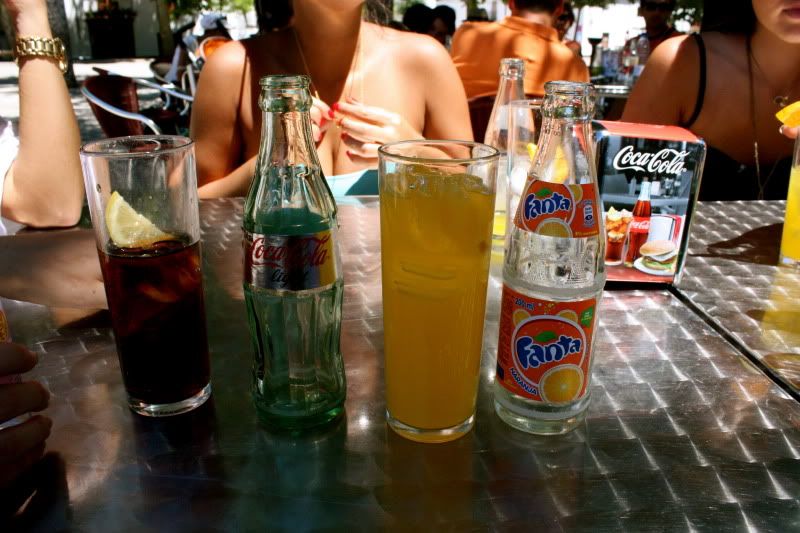 Mini-diet coke and a mini-fanta (my fav)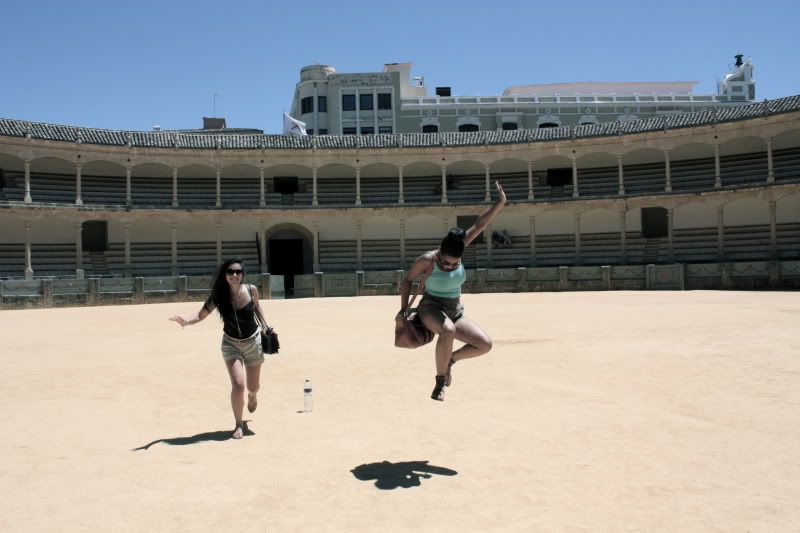 Tiffany and Christine trying to do a jumping picture...
Christine and Danah: loving the old buildings of Ronda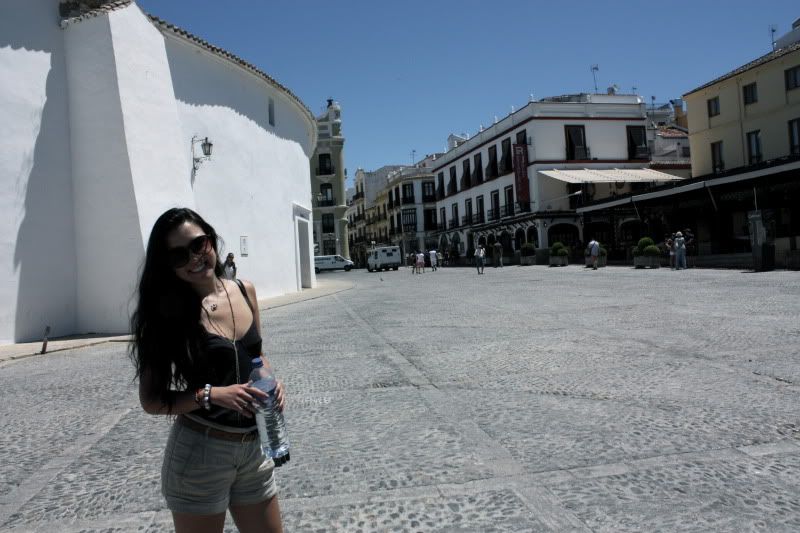 Tiffany outside the oldest bull-ring in Spain!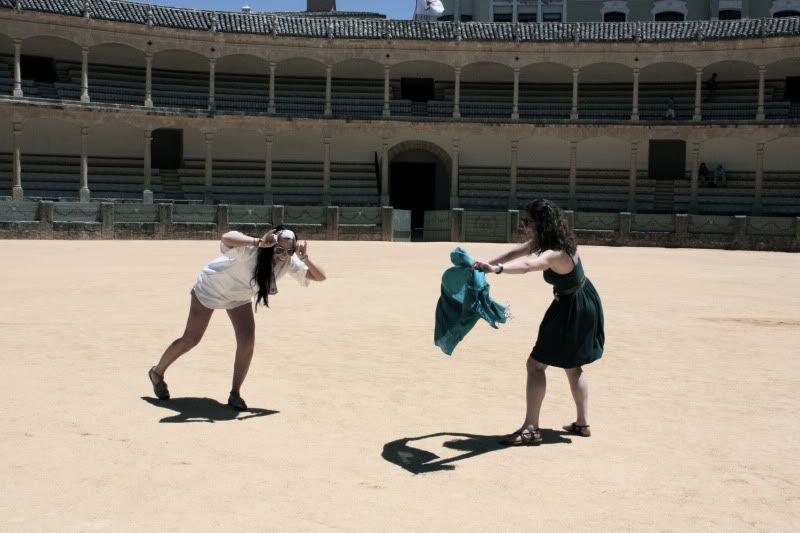 Georgia and Talar; trying to reenact the past. Georgia = bull / Talar = Spanish bull fighter (haha)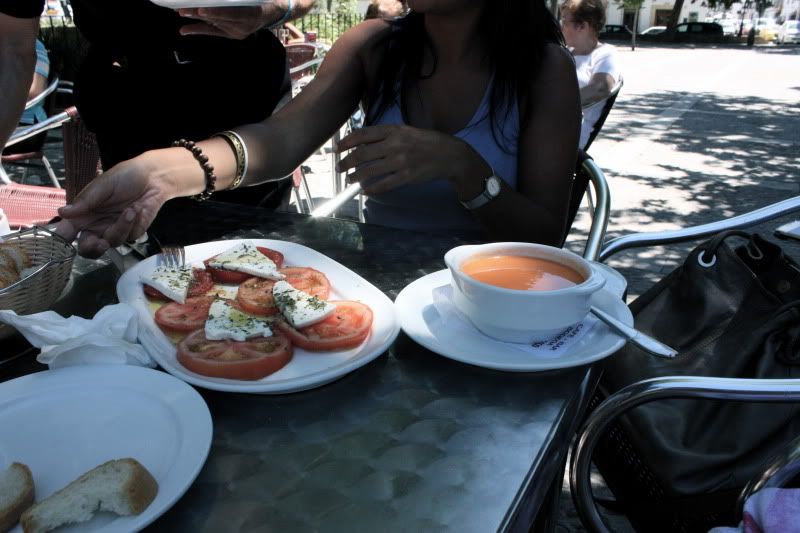 Authentic Spanish Tapas @ Cafe - Bar Bodega San Francisco ( C/ Ruedo Alameda, 32)
S. and Danah; love the Spanish yellow-painted walls/ buildings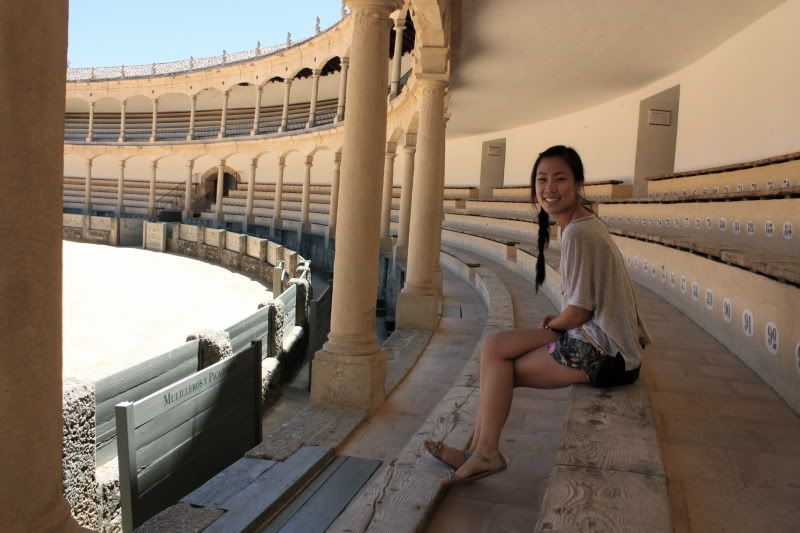 The bull-ring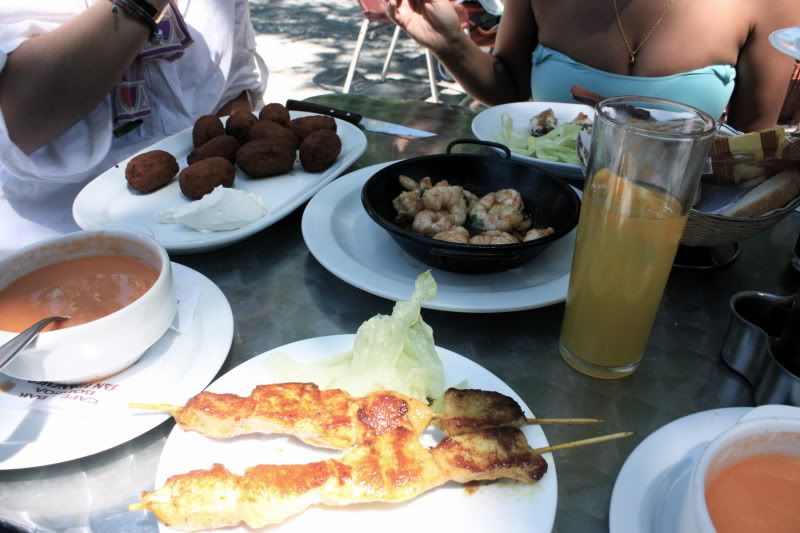 More food - yum!
Candid shot! Christine and Danah relaxing in the shade
Tiffany
and
Georgia;
I love Europe!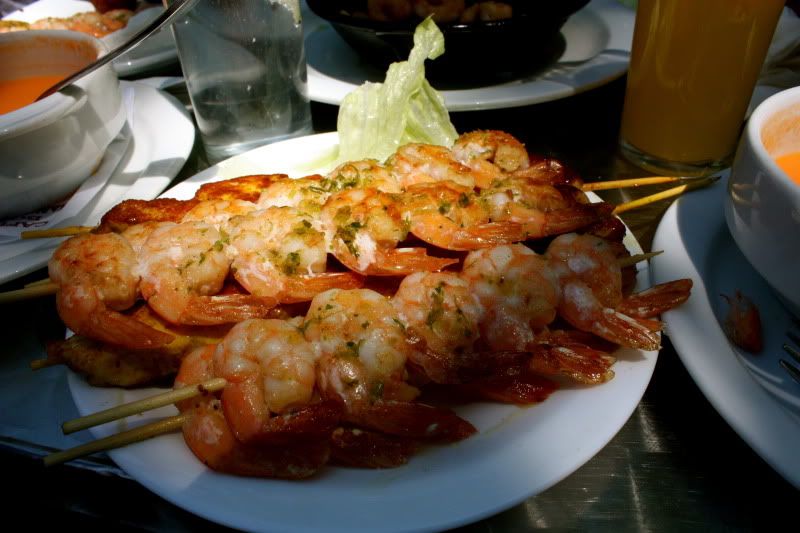 They love their kebabs!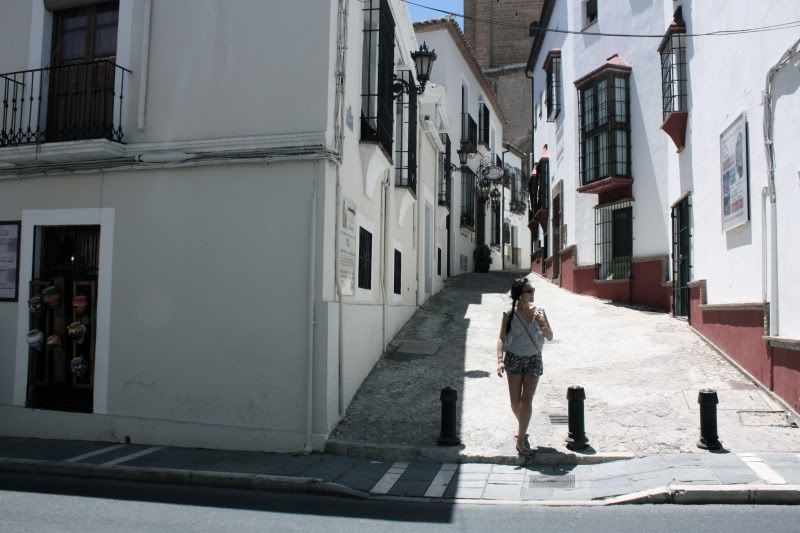 We found orange trees and fig trees!
I would have to say, Spain has the BEST coffee. It's thick
and
sweet -
lo adoro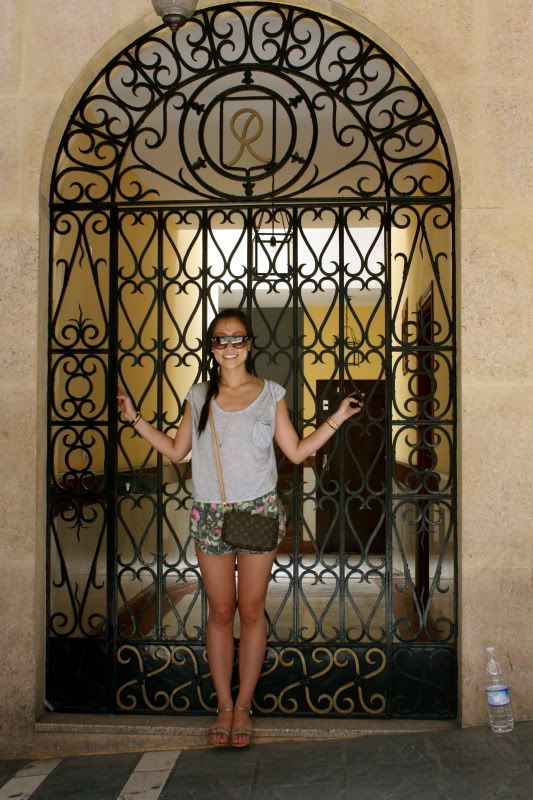 Spanish Love <3 nbsp="nbsp" p="p">
3>
Ronda summed up on a mosaic :)
I will never forget the Spaniards' version of napkins; think: oil blotters (
je blague pas mes amis
). I snatched a couple to: a. keep it as a souvenir b. use it for their actual purpose -
wipe things...
and c. to
finally
rid my problematic shiny face! HAHA My friends made fun of me but I know they were all secretly jealous of my new found/ cost-efficient remedy for oily skin. We truly felt like we were in Spain after coming to Ronda and escaping our resort/ Cancun
look-a-like
dungeon in Marbella. I especially couldn't get over how beautiful the buildings were;
each country in Europe sure does have a different flavor
.
- Love, S.