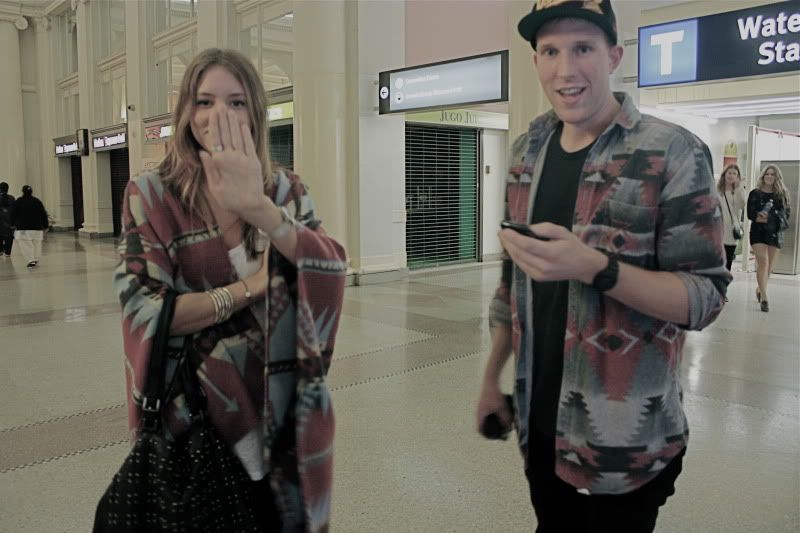 Brittany / Ross | Lovin' the Navajo Prints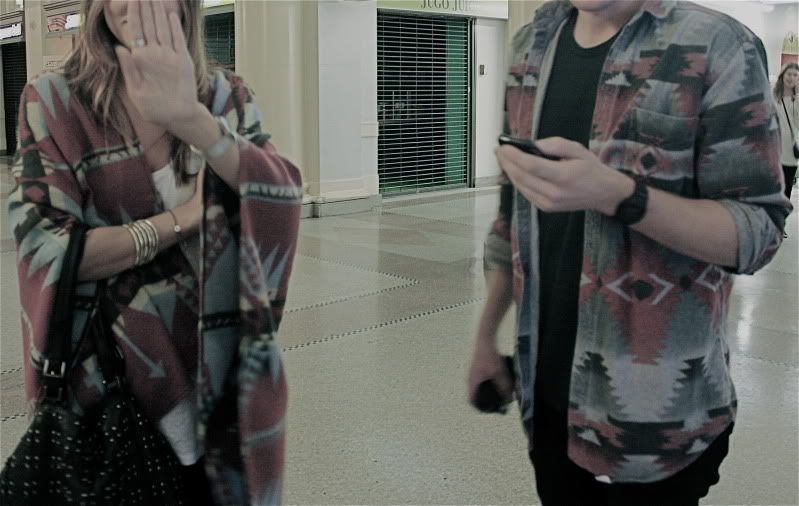 Up Close and Personal
Hung out with Brittany (
Style and Substance
) and Lennie this past weekend - went to Guu for dinner and had the most amazing / delicious drink ever - called
Diamond Jump
- a mix of lychee, gingerale, soda, etc
all the good stuff
... I was going to do a separate story on Britt but her
petit ami
came a bit early and surprised us upon his arrival.
Do you see where I'm getting at with the photos above?
haha. Totally spotted: my new found
favourite
couple wearing
almost
the same outfit - black denim, grey shoes
et la même
geometrically-printed cape/shirt! I had to capture the moment... when does this
ever
happen when outfits aren't pre-planned, you don't see each other for the whole day then reunite to find out you look
comme jumeaux
? -
never
. Anyways, I thought they were both
adorable
and wanted to share with ya'll...
- Love, S.