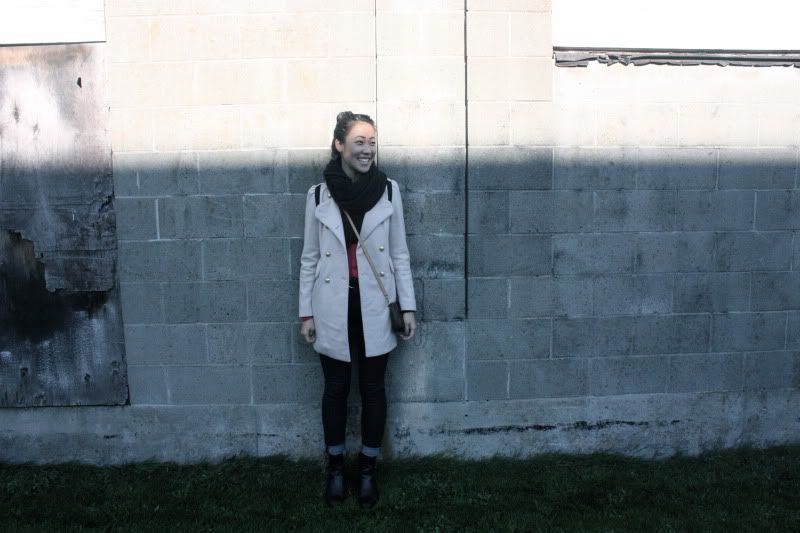 Can you see the Colourblocked Shadow?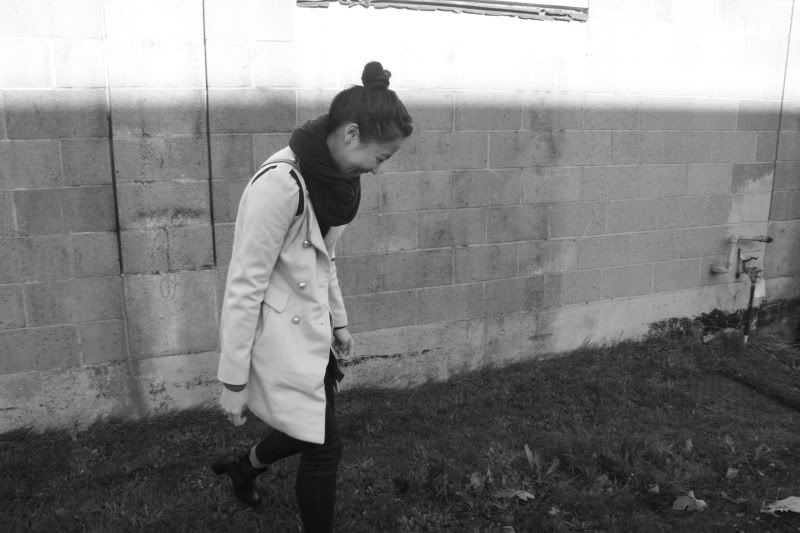 Running away from vie Brit...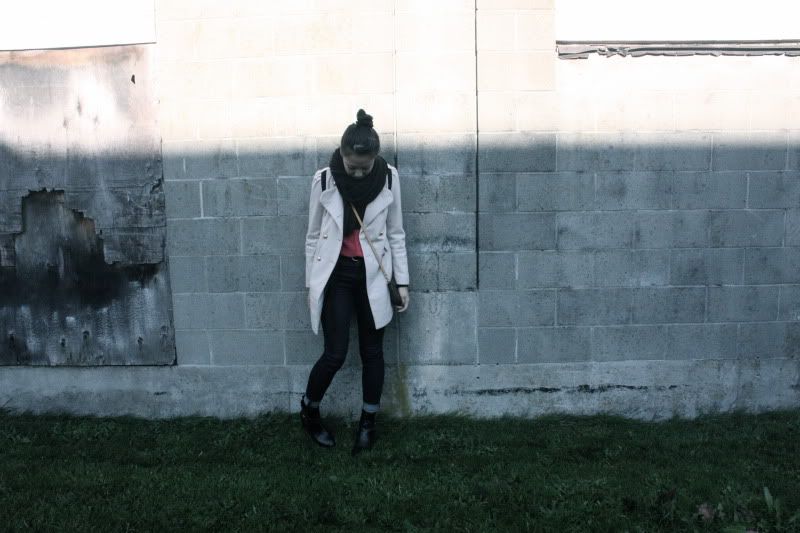 Booties =
Zara
(
je l'aime
)
Good-Bye!
All photos taken by Brittany of Style + Substance
It's the most
awkward
feeling being photographed with your own camera, but I think BD did a wonderful job...
in capturing my uncomfortableness
. You can see it in my expression (photos 2 + 3) when I'm trying to runaway from Brit, while she tells me to stand still and not smile... she tells me
to look to my left and pretend I'm in a state of pensiveness
.
HA!
If you don't know me, when someone tells me to be s e r i o u s & to '
stop smiling
', I smile even harder, which then turns into a
hysterical
laugh (
je blague pas
). Mind you, this was also my
failed
attempt to do
daily
posts on my
ennuyeuse
(je pense) outfits I wear to work. Although it came out pretty with the colourblocked shadow + green grass,
'Five Days of Working Style'
will need to come later. Until then, enjoy the post...
- Love, S.