ON BORROWING FROM THE BOYS: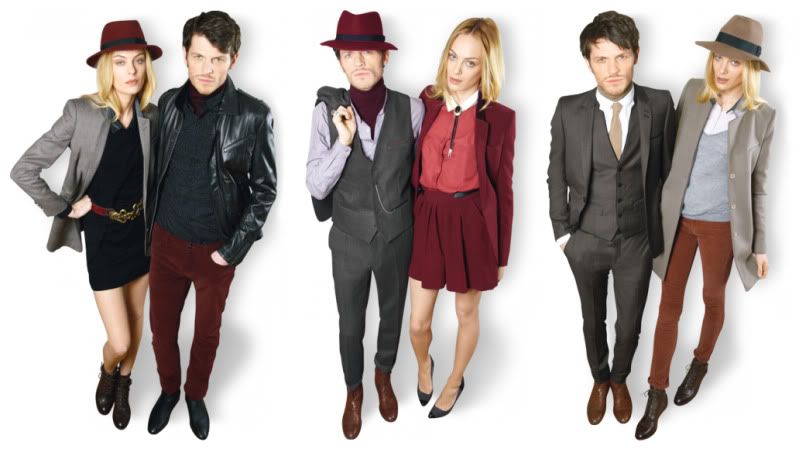 Susu here!
It's been so incredibly long since my last post. But here I am!
Most of you probably don't know that I work part-time as a fashion research assistant, which means a bit of overseas shopping trips, but most of all, A LOT of perusing the net and magazines for trends, key items, and exceptional coordinations.
The one trend of Fall '11 that spoke to me the most was the boyish/mannish/gentleman/grandpa look. Think
DKNY
,
Dolce & Gabbana
,
Michael Kors
of FW'11. I'm still not over
this look by DKNY
. I love the idea of looking like you've borrowed items from
your dapper little brother's closet
. And with a twist of
70's glamour
and
burnt fruit hues
.......*
sigh
*.
Needless to say, after a long work week, I was in a "dressing up" mood and eager to change up my usual silhouette. Fun fact: you know your girlfriends will love your outfit if your boyfriend hates it. We went to Guu Garden (yum!) to celebrate Sua's 27th. Sorry for the crap picture quality: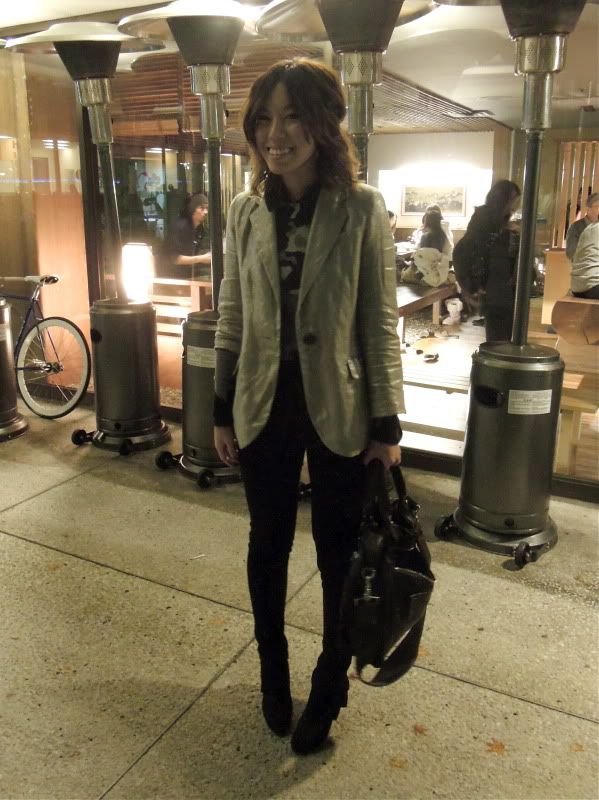 I'll try to get some more posts up for you all (I know I say that all the time) soon! Until then...