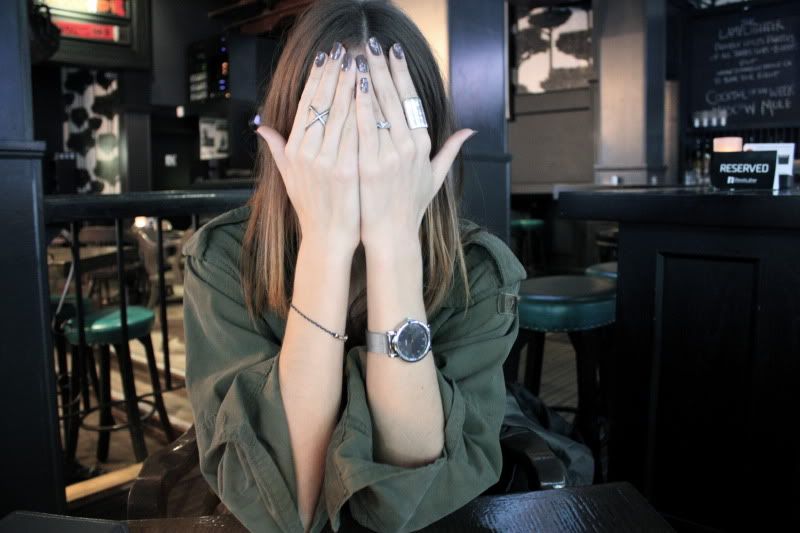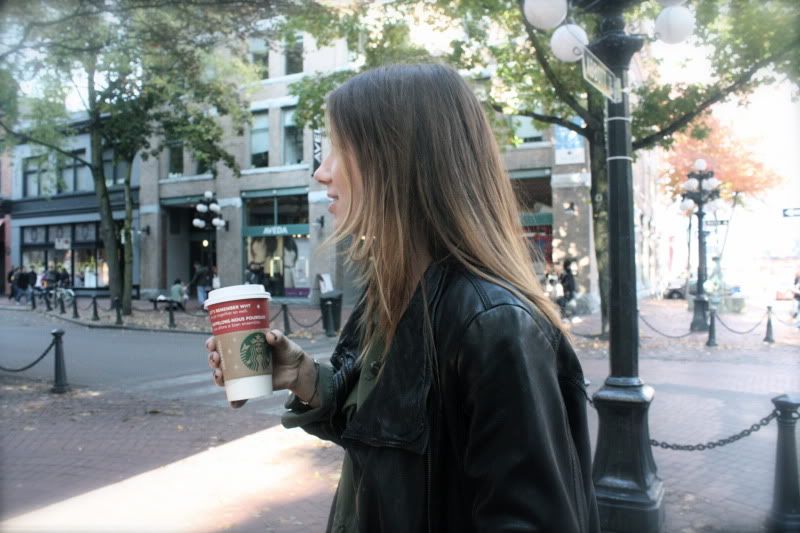 Starbucks' Holiday cups have arrived. As my co-worker had said: "Starbucks has officially barfed Christmas after Halloween".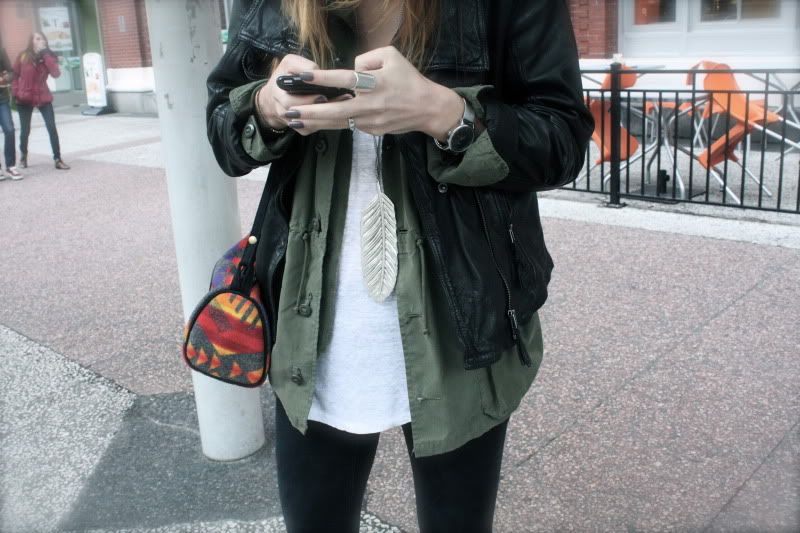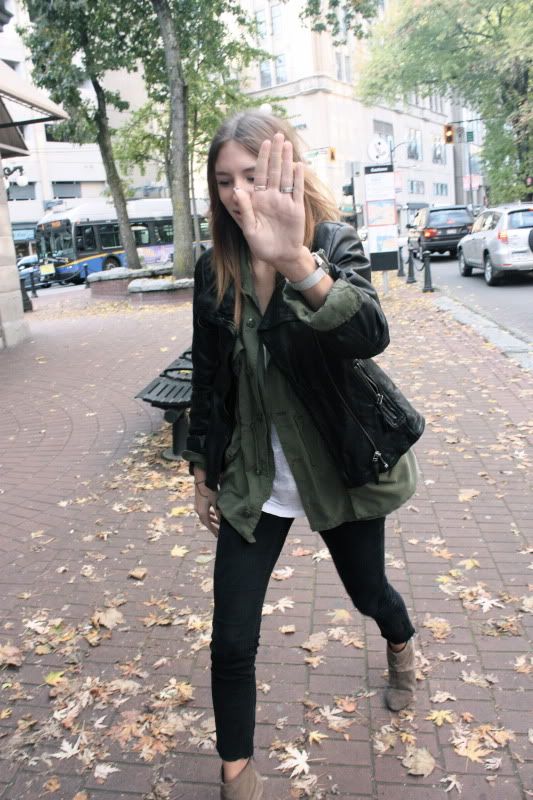 This is the best face-shot I have of Brit! Success or Fail?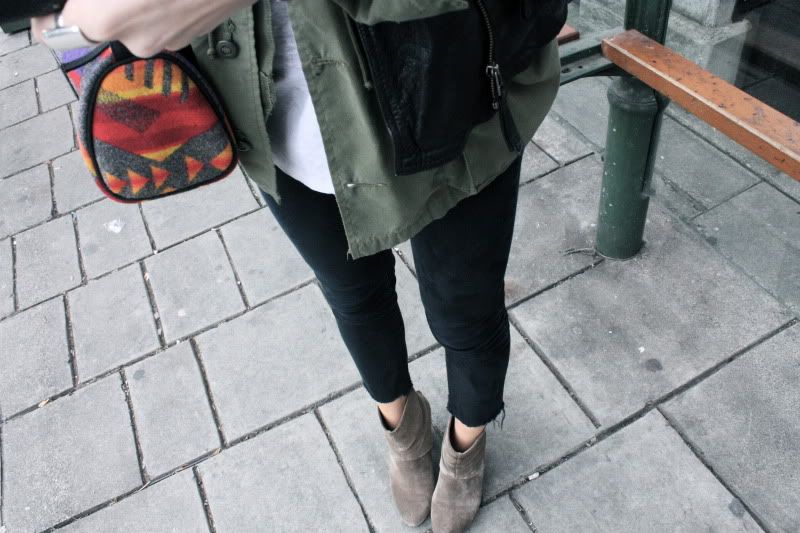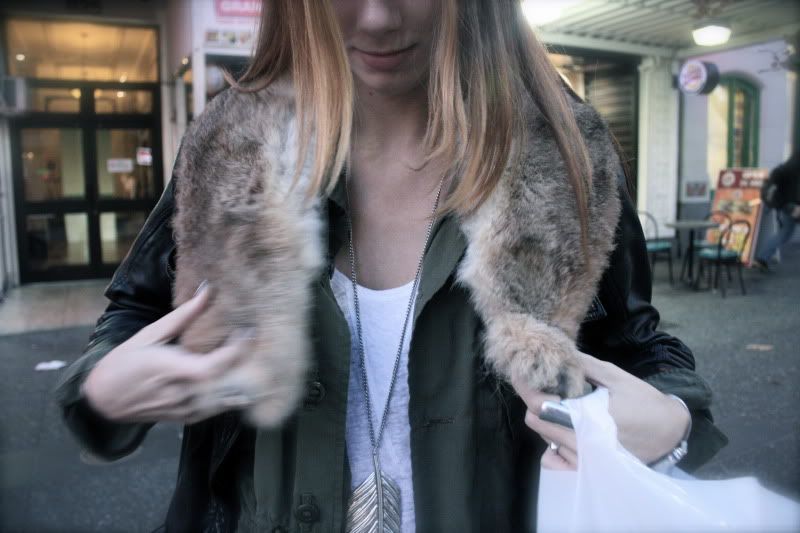 Fur collar from USED. I love vintage shopping.
Brittany. D from
Style + Substance
is one cool
chick
you don't want to mess with. A girl with ambition and creative vision, she always manages to draw me into her blog through her music posts... my playlist = style + substance =
répéte répéte répéte
(
je blague pas
). Since moving back to Vancouver in January, I realized that I had to rebuild existing and create new friendships. BD was a
new one
I'm happy I made.
Le weekend
was an overall success, we went to USED on Granville and Brit bought a fur collar whereas, I found a navy 'New York' sweat shirt, as a subtle reminder to
déménager là, peut-être dans la prochaine anneé
. My highlight
du jour avec
Brit: me, struggling to take proper shots of Brit, acting like a crazed/ star struck paparazzi photographer, while almost running into an old man and resulting in side/ back profile shots or hands-in-face photographs.
Go check out her blog, it's cool... refreshing... inspiring... and will make you look at life with a new perspective. Oh, yeah forgot to mention: I'm also featured on the
second
page - just look for
lee-lo
:) INSIDE JOKE
I'm just sayin'...
- Love, S.