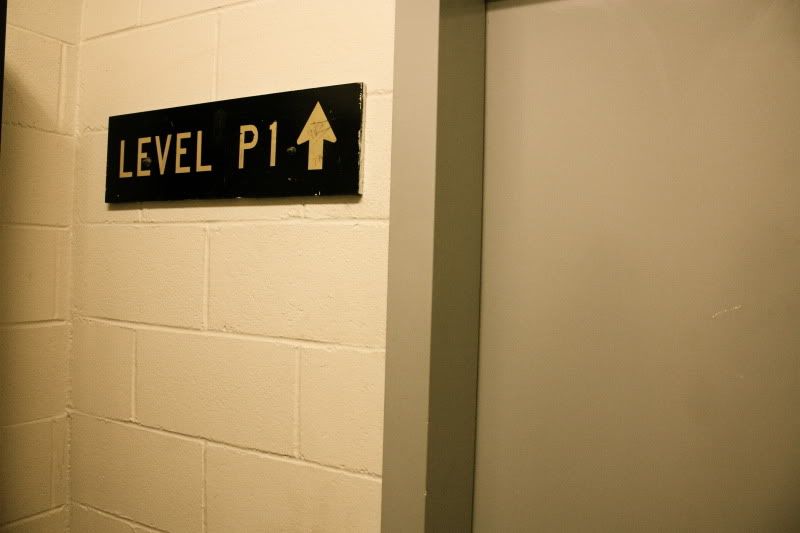 Do you remember when elevators looked like this...?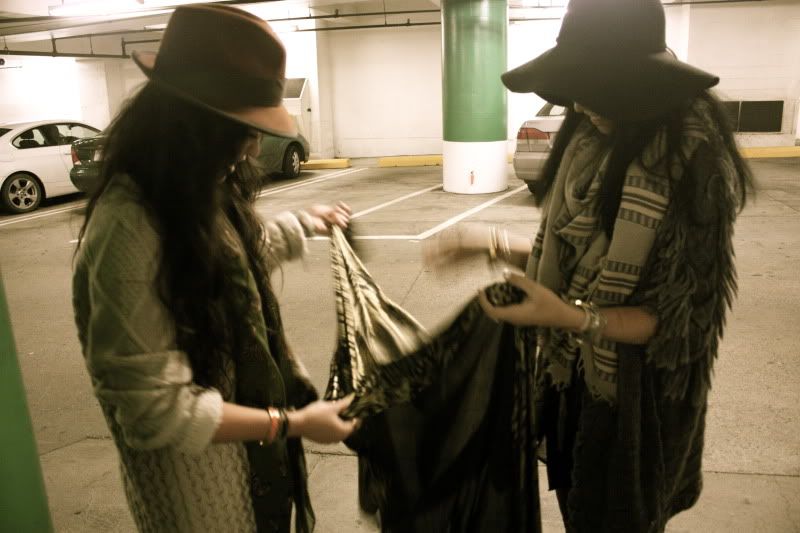 GB and her vintage prize.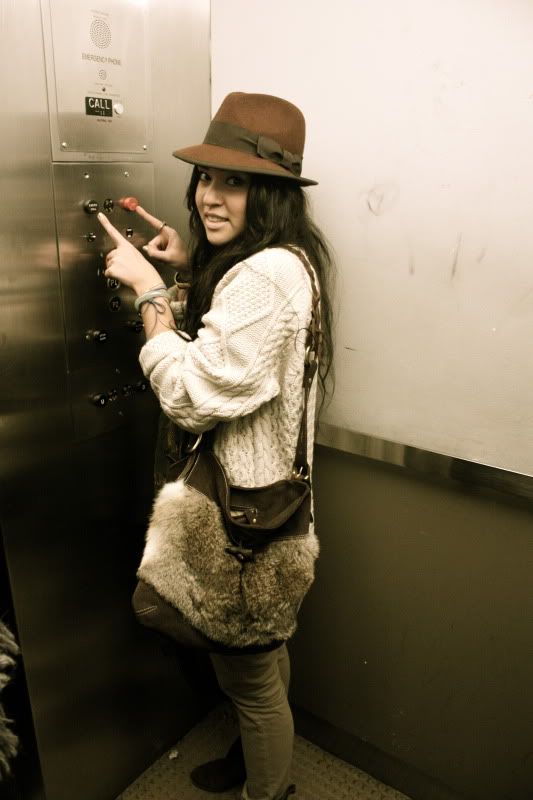 Getting stuck in an elevator = worst nightmare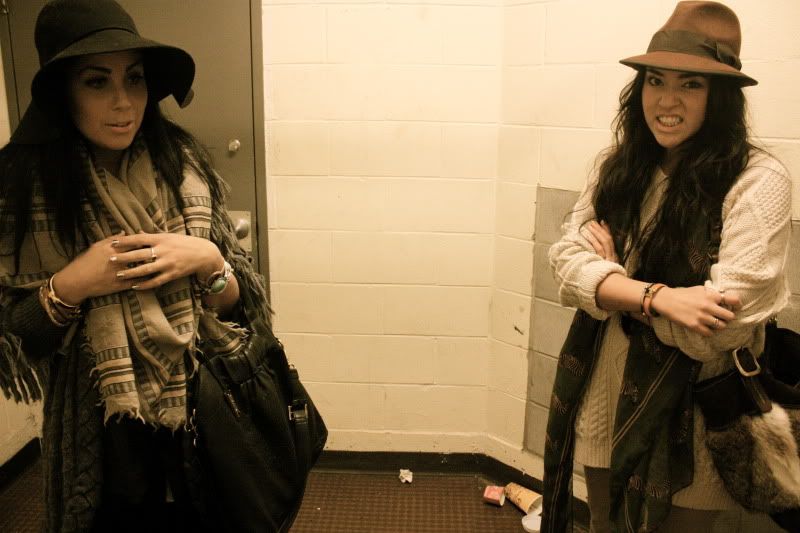 GB/TS in the ghetto...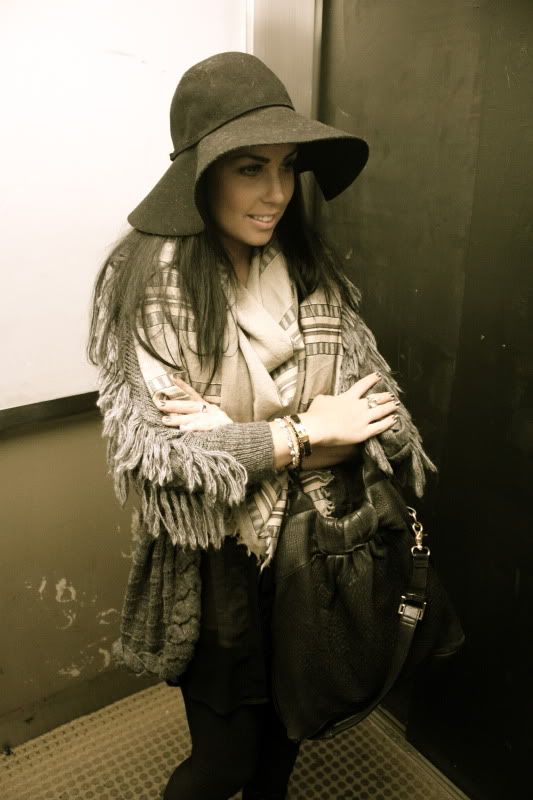 GB pondering.
I took these photos during the holidays and didn't get a chance to post until
now
. Have you ever gone through Sears to get into Pacific Centre? It's the most creepiest feeling
ever
. The elevator (built from the 80s -
seriously
) still exists to this day... I dare you to go there by yourself
seul
. Anyways, Happy Monday + Happy New Year!
PS. Susu is currently in Taiwan and she might be bringing me back something I asked for.
Think:
colourblocked + Celine.
- Love, S.