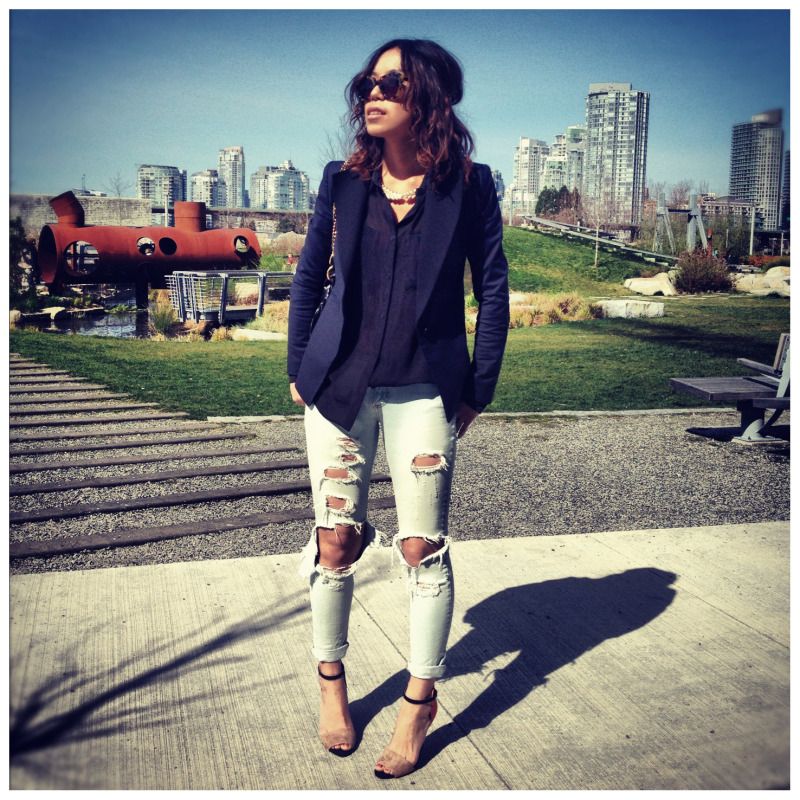 Warm weather has finally (temporarily?) been bestowed upon us in Vancouver, and today was at long last my first day of spring-time dressing. I've been living in my Uniqlo +J wool coats for the past six months, and hopefully after this week they can hibernate in my closet.
These were taken by my very talented and stylish sister at Olympic Village. Follow her on Instagram
@michellewhyu
! I definitely need an iPhone ASAP so I can get Instagramming.
So
behind the times.
Also Serina is coming back from New York today! Can't wait to hear all about her trip and looking forward to a lovely post from her soon and I know she's coming back with a certain something....ahem Celine :)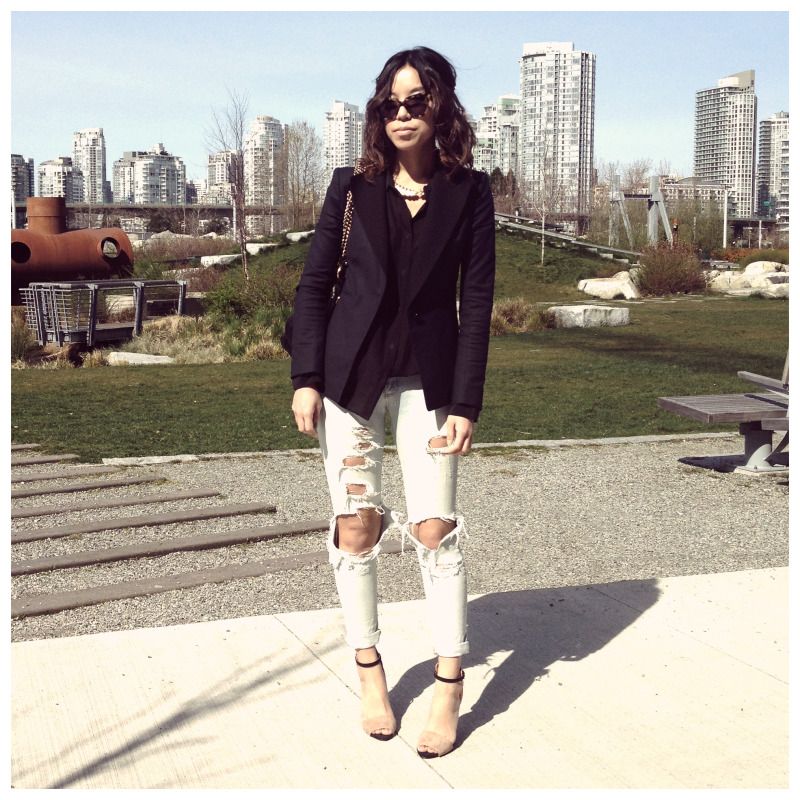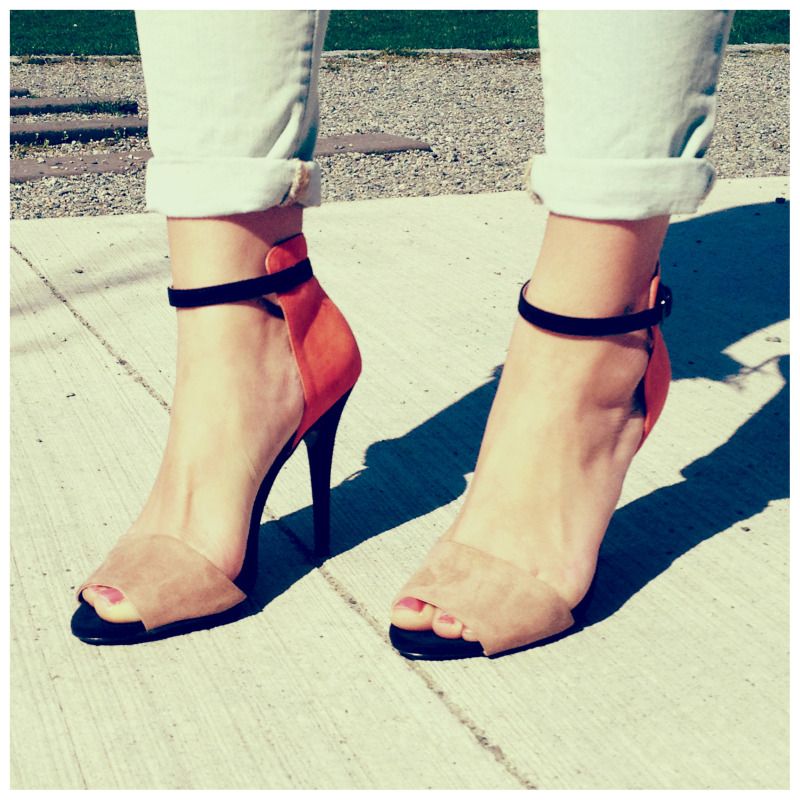 Sunglasses: Karen Walker, Necklace: Zara, Blouse: T by Alexander Wang, Jacket: System, Jeans: Zara, Shoes: Zara, Bag: Prada.
Love, Susu