This past week, Serina and I were invited by Michelle of
When I'm An Old Man
to preview Mary Katrantzou's fall collection at The Room at the Bay. Best of all, Mary herself was there to meet all of her fans in Vancouver! She was incredibly sweet and friendly and told us how everyone in Vancouver was "so positive."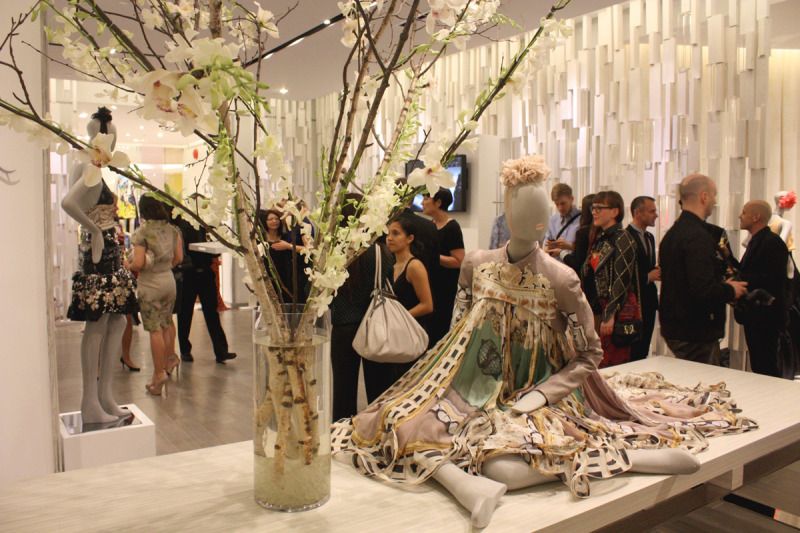 As always, The Room was impeccably simple - all the better to showcase Mary's brilliant prints. Compared to spring, her fall prints are far more unpredictable, mixing porcelain horses, garden mazes, teacups, table utensils, typewriters, guitars, and even real HB pencils. The sitting mannequin in the first photo is perfect for showcasing the dress, which ripples behind like a jellyfish. After a season of in-your-face prints, this seems like a way of moving on without fulling abandoning the incredible prints that made Mary so famous.
I'm really looking forward to seeing what's to come for Mary Katrantzou after this season. I feel like Mary does with prints what Alexander McQueen did with structure and tailoring. It's exciting to see fresh and original young designers!
Click
here
to see our brand new
tumblr
for more "behind the scenes" photos of Serina and I from the event!
And click
here
to see Michelle's version of the events :)
Love, Susu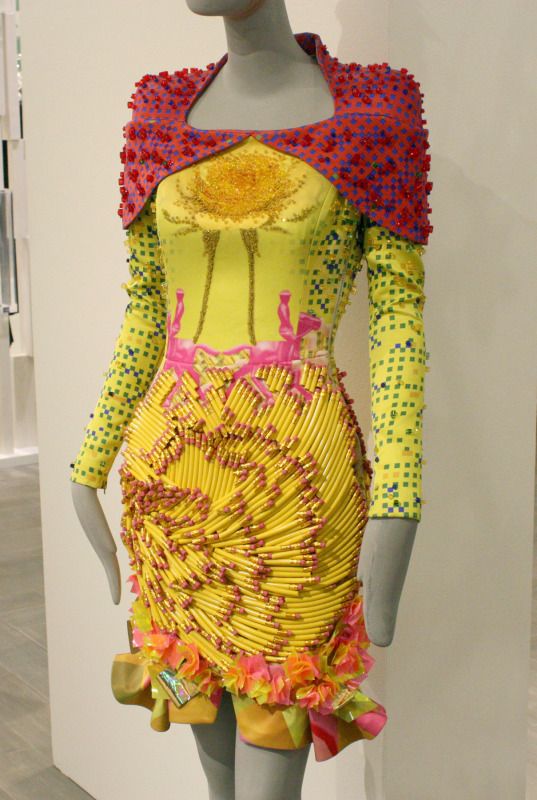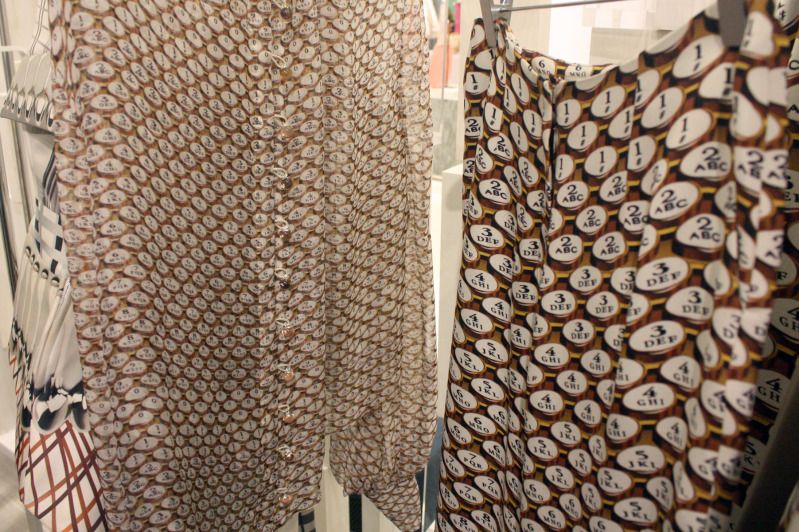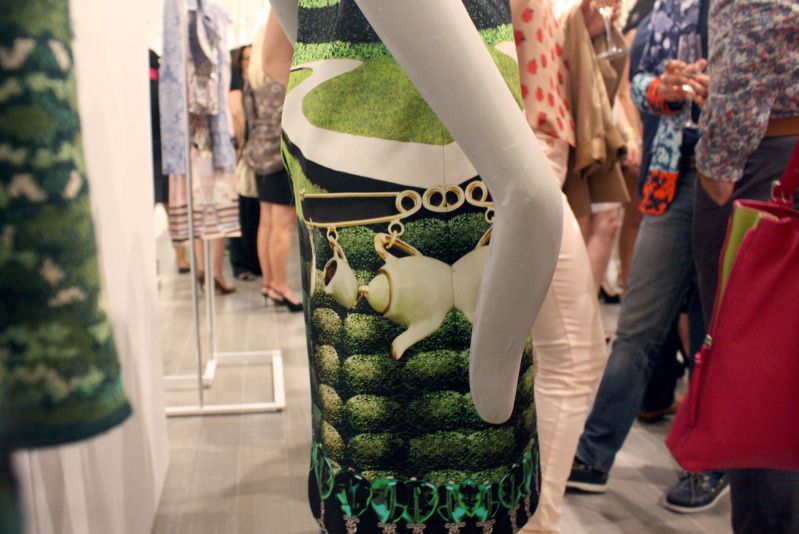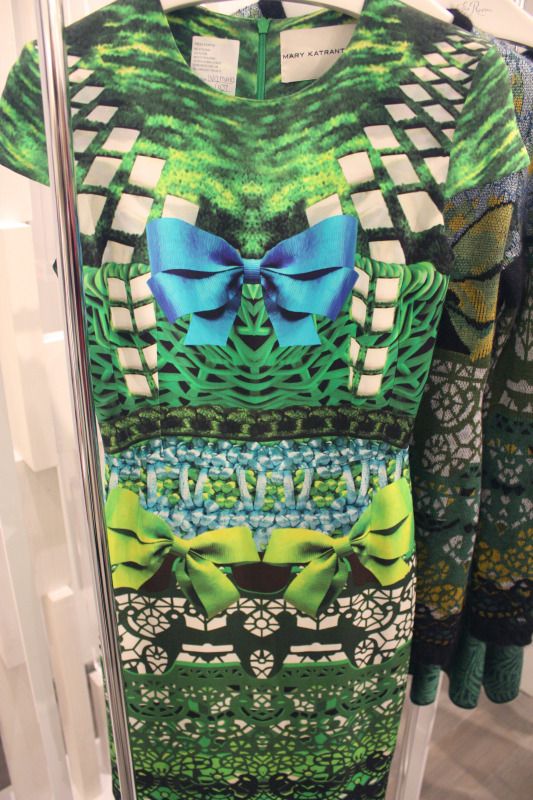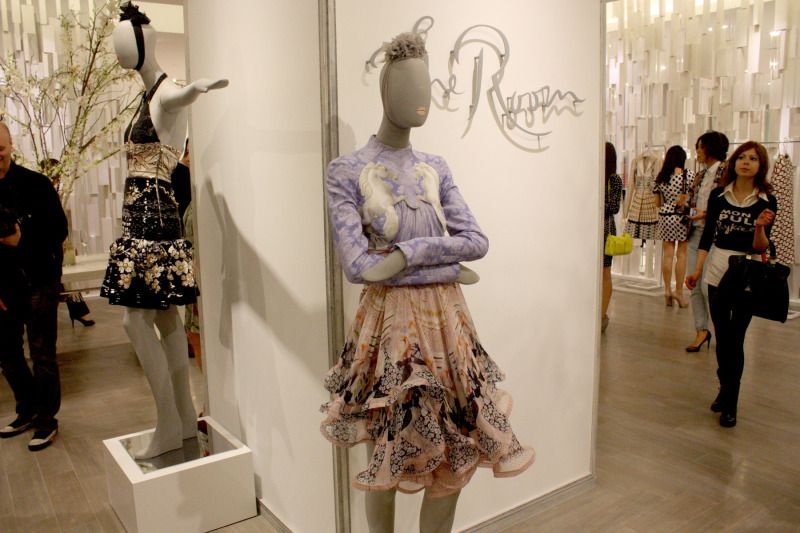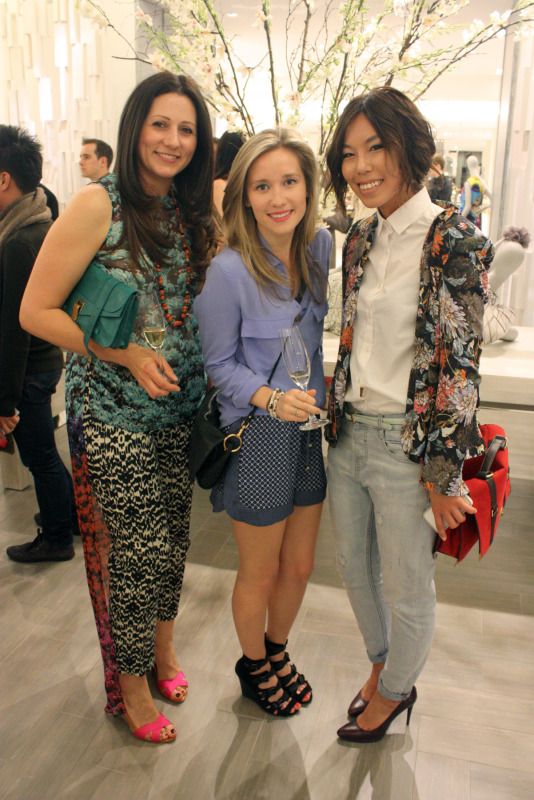 So much Katrantzou in one place!
Us and Mary! So starstruck <3
On Serina:
white blouse
:
Zara
,
green blazer
:
T. Babaton
,
trench
:
T. Babaton
,
leather skirt
:
BCBG
,
belt
:
BCBG
,
bag
:
Balenciaga