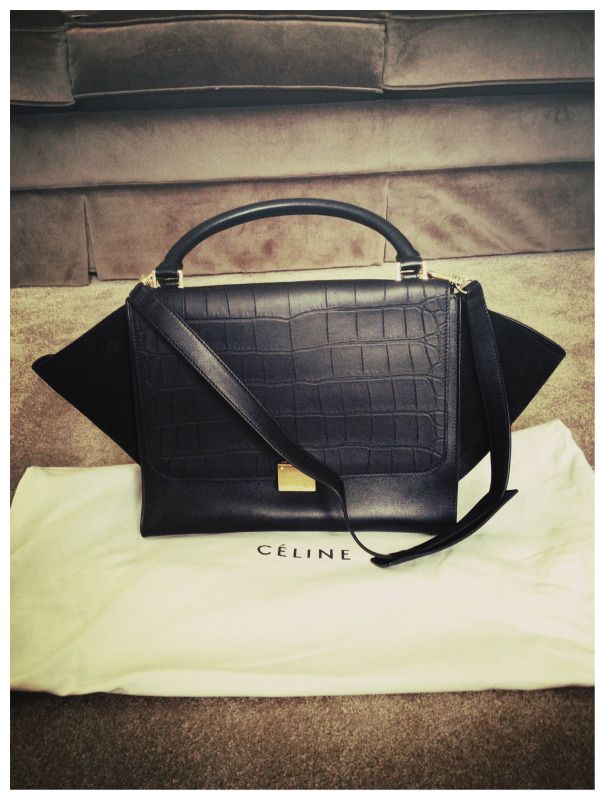 Croc-embossed Céline Trapeze fresh out of the dust bag.
It all started with a text message from Michelle (
When I'm An Old Man
) when she was in Paris two weeks ago. "If I see Céline do you want me to get it for you?"
As if one could avoid Céline in Paris
. I have been contemplating taking the Céline plunge for years now, and now seemed as good a time as any. Besides, the closest retailer to me to sell Céline is the Barneys in Seattle (I think), and the Trapeze just does not want to stick to those shelves.
I call it a
graduation present to myself
.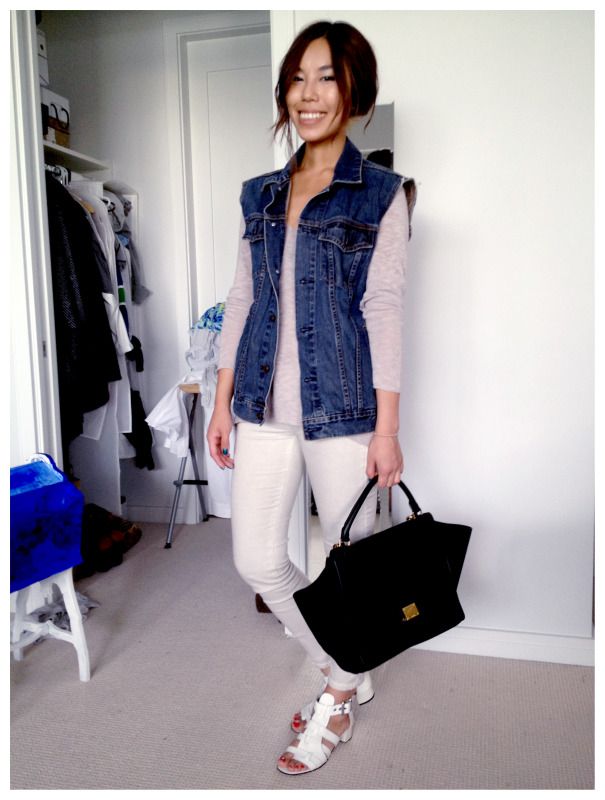 Knit:
The Kooples
, DIY denim vest, cropped trousers: Zara, Wang-like sandals: Dolce Vita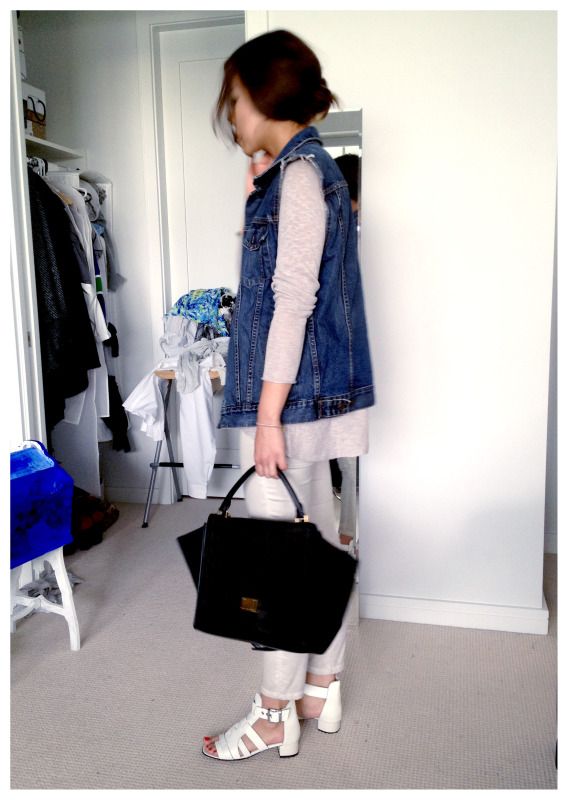 Dressed down for a quick trip to Robson St.
Yup, she's a keeper!
Love, Susu