Push it real good.
By now, you've probably seen the
Calvin Klein
Push Positive ads plastered across bus stops and websites. Perhaps you've even seen
this video
starring
Lara Stone
. The first thought that ran through my head upon seeing that ad was, "
OK Lara, but what about the Asian girl who barely fills a B cup?
"
And then - HAPPY DAY - Serina and I were sent our very own Push Positives from the lovely folks at
ASC PR
. Honestly, I wasn't expecting much out of this one. I had tried all the add-a-cup, extreme pushup, sexy motherfucker bras from
La Senza
and
Victoria's Secret
, which didn't so much
push
as they did sit listlessly like two blocks of foam.
The Push Positive was different. They made something out of nothing. I immediately reported its effects on
Instagram
.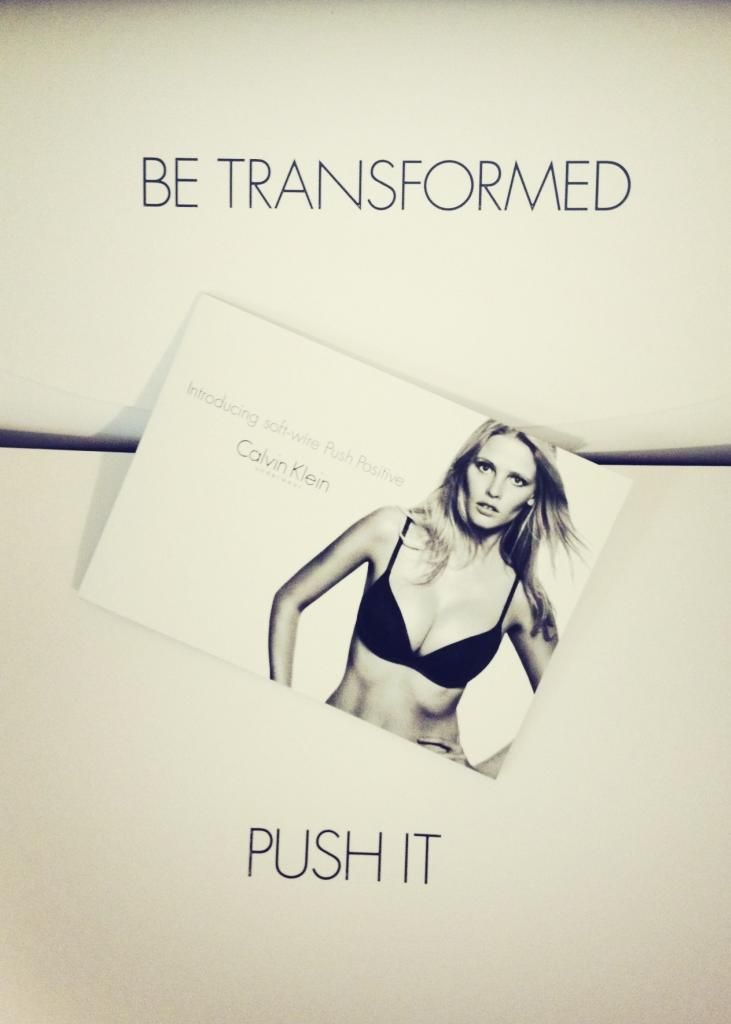 Why model the bra myself when Lara does such a fine job?
Now I can think of a half a dozen dresses in my closet that can now see (cough) true
fulfillment
. It will come in handy especially during holiday season - this is one thing your New Year's Eve outfit should not do without. Thank you
Calvin Klein
!
Don't get me wrong: Serina and I are happy with what we've got. But it's always nice to have options, isn't it?