...by piling on the Spring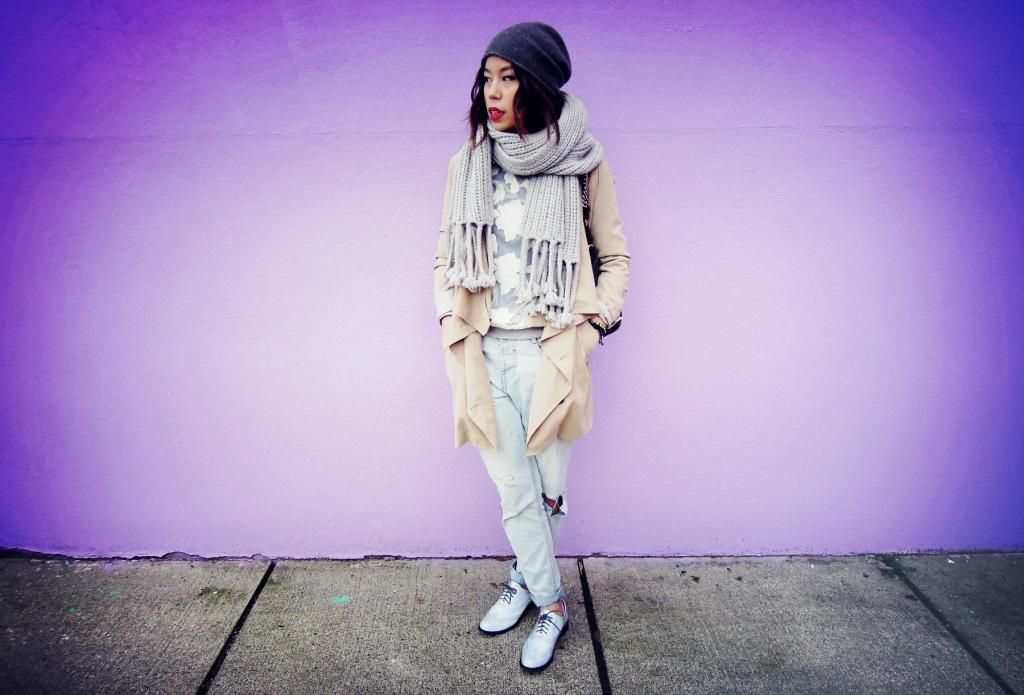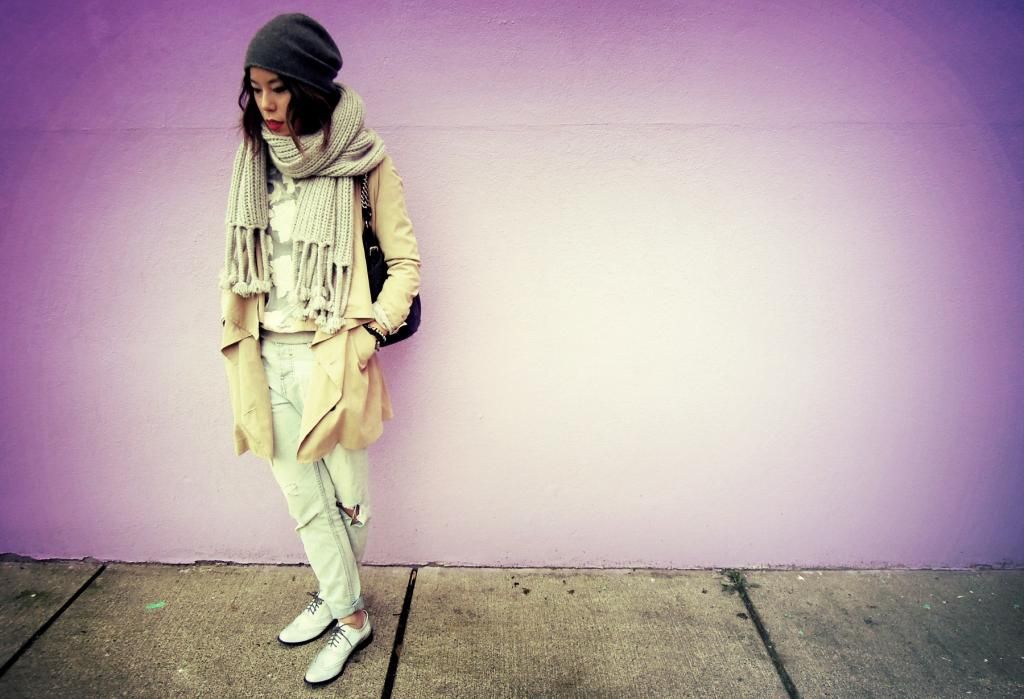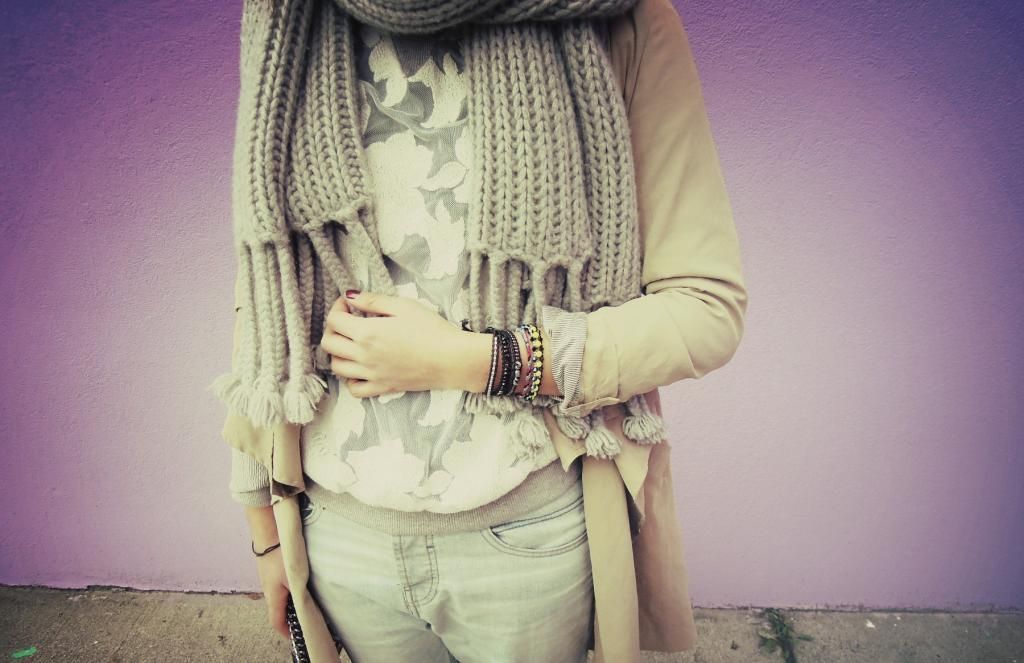 DIY bracelets with Swarovski crystals.
I'm a firm believer that the "seasonably-appropriate" is quickly becoming a thing of the past. Tropical prints for December? Burnt, saturated hues for July? No longer are florals restricted to Spring, and perhaps we have Mr. Global Warming to thank for that.
And I solemnly swear that there's no better way to beat the winter blues than to throw on something that feels so seasonably
wrong
. I chose a sheer sweatshirt with a paper-thin trench coat, deciding at the last minute to throw on a scarf because dammit there's still frost on the ground. It's a mood-booster and I
highly
recommend it.
xo Susu