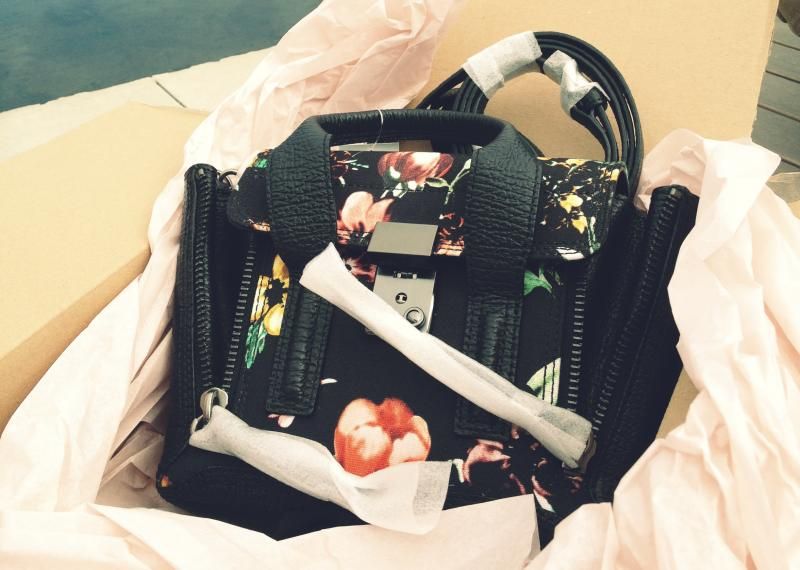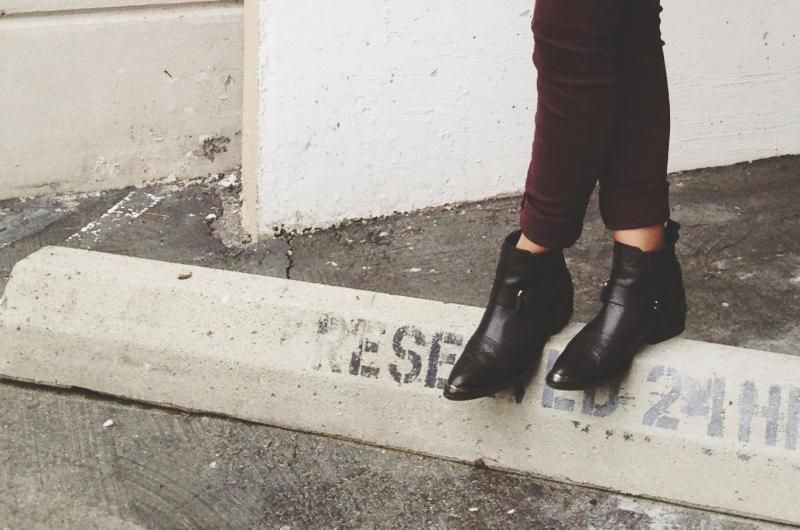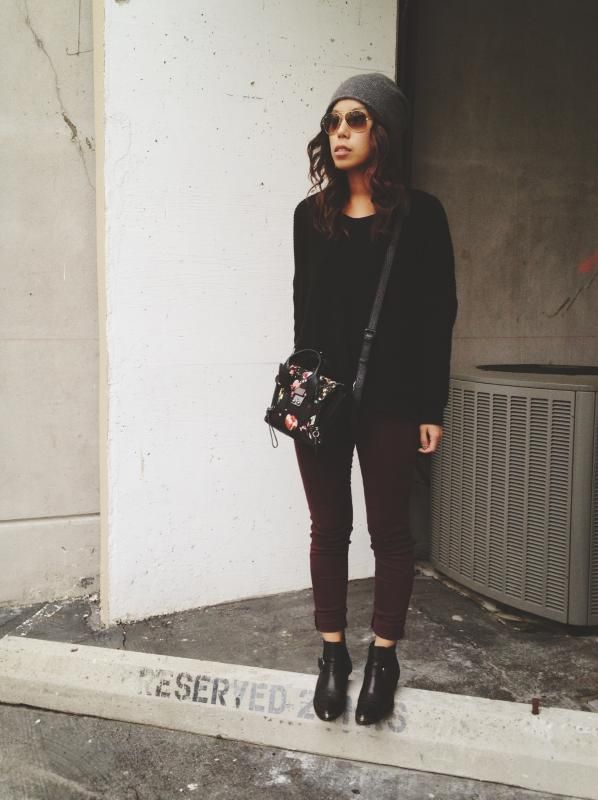 Let me tell you two stories: about how this
Pashli
came to rest upon my shoulders, and how these darling Western booties came to adorn my feet.
Let's start with the bag. Last October, a friendly newsletter came in from the folks at
Moda Operandi
, informing me of the
3.1 Phillip Lim
trunkshow. I clicked in and immediately fell in love with this botanical print
mini
Pashli
. "
What's $300-some odd dollars now, when I can have this little guy in 3-4 months
?" I thought. The delivery window read "
January 15 to March 15
." So...I'll probably have it sometime in February, right? So wrong.
Since I was going to Thailand in mid-March, I was anxious to bring along the Pashli to match my tropical destination. I sent an email to M'O at the beginning of March, inquiring when I might expect my order. No answer. A week later, I followed up with yet another email. By the time I came back from my vacation, 3 weeks later, I still had no response. I sent a third email, and nothing. I wondered whether anyone was even monitoring this so-called "Customer Care" account, as over a month had transpired since I sent my initial email. Finally, I called the M'O messaging service, which simply took down my number and assured me that a sales rep would be in touch via phone the following day. Of course I shouldn't have been surprised that no such phone call came. Instead, a short email came two days later that simply said that the Pashli would be arriving at M'O that week and it would be shipped out immediately.
Fast forward a week and a half, the remainder of my order gets billed - this was a Thursday. It was not until Monday that my order actually got shipped. I received this bag on
April 17
. Six and a half months after I had ordered it, and more than a full month past the estimated delivery window. Not exactly what I had in mind when I "
pre-ordered
" the bag?
I'll end with a happier shopping experience.
By now you should know that
Zara E-commerce
launched back on March 6 (insert squeal of delight) and life instantly got so much better. No longer would I have to settle on a less-than-perfect size so that I could get those sandals that look
so damn perfect
, nor would I have to decide
right then and there
whether or not I wanted to bring home, for example, this
Marant-esque
jacket because my size might (read:
most definitely will
) be sold out by next week.
Thanks to
MacKay & Co.
, I scored the above pair of cowboy-moto boots which arrived at my door less than a week after I ordered it, with free shipping and all.
Surprise
! - these boots had already sold out at the retail store.
xo Susu